Carrie Ann Inaba Is Grateful for Experiences after Breakup with Ex Boyfriend
"It was real. True love. And I'm so sad it's over. But I'm grateful it happened. So very grateful."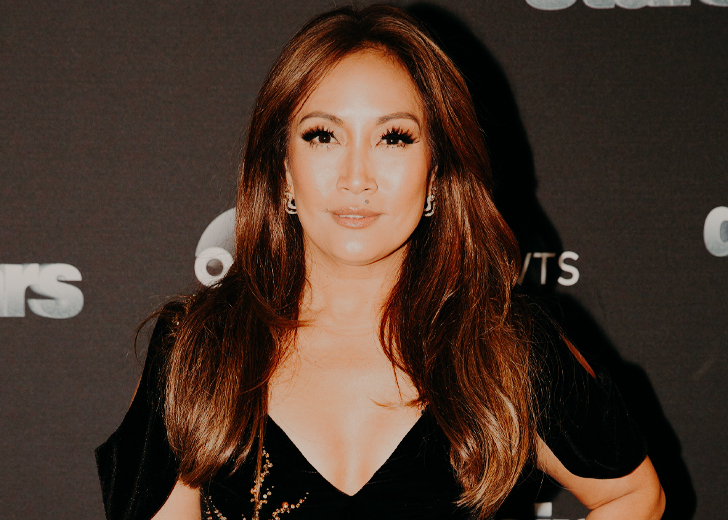 The Talk co-host Carrie Ann Inaba announced her split with her boyfriend Fabien Viteri on Instagram on May 12, 2021.
"I am single. Again," she stated in a selfie she shared on her Instagram story. She continued that she's grateful for what she had and remains hopeful for an uncertain future. 
The Dancing With the Stars judge further said that she is trying to allow the motions, be strong, and allowing herself room to cry as she deals with the breakup. 
Inaba, who revealed in April that she would take a break from The Talk to reflect on her "health and well-being," remained upbeat and stated that she will emerge from this relationship better than before.
And I will evolve. And I will survive this too. And I will honor that gift that it was.
She then shared a few old portraits from her relationship with Viteri before sharing even more details about their breakup.
Sharing a sunset picture, she explained that sometimes the things you believed would last a lifetime turn out to be simply temporary. Inaba also noted it was enormously painful to accept that her relationship was over. 
"Losing your friend… losing the hopes and dreams… your partner… the person you shared everything with.. your person… your love. It's hard," the television personality added.
After her recent separation, she revealed she will not pretend that everything is fine. Instead, she will focus on enjoying her emotions, because it shows that she's alive and that her heart loves profoundly. 
The Hawaiian described her relationship as "true love." 
The Couple Started Dating in September 2020
The television presenter made their relationship public for the first time in September 2020.
She said on The Talk at the time that she had fallen in love and was in a committed relationship. The ex-couple met while walking their dogs in their neighborhood.
Inaba added Viteri was older than her and is a wonderful human being. She described her ex-partner as a supportive and mature adult.
She last shared an image with her ex-boyfriend and one of their pets in honor of Earth Day in April 2021. Viteri also released a video montage of the couple from their trip to California's Santa Ynez Valley, where they tented near a lake, earlier that month.
The dancer was in a relationship with Artem Chigvintsev from 2006 to 2009. She was engaged to Jesse Sloan, with whom she parted in 2012.
Inaba was also engaged to Robb Derringer. But the two called it quits in September 2017 after less than a year of engagement.
Inaba Tested Positive For COVID-19
Inaba also revealed she contracted COVID-19 in December, besides her split and break from the talk show.
The 52-year-old wrote on Instagram in December 2020 that she was quarantined at home with minor symptoms and sequestering as per the CDC protocols, resting and taking care of herself. 
She explained that although she was in a very safe workplace, following all the norms and safety precautions, yet the virus still found its way to her.
Inaba also urged her followers to consider her situation as a friendly reminder to be extra cautious during the holiday season. The choreographer also sent out a safety message that read, "Wear your masks, socially and physically keep your distance, and wash your hands."