'I Am Beyond Grateful:' Jessica Joan Expresses Gratitude to the Unsung Heroes of NXIVM Case
NXIVM's founder Keith Raniere was sentenced to 120 years, effectively life imprisonment, on October 27, 2020.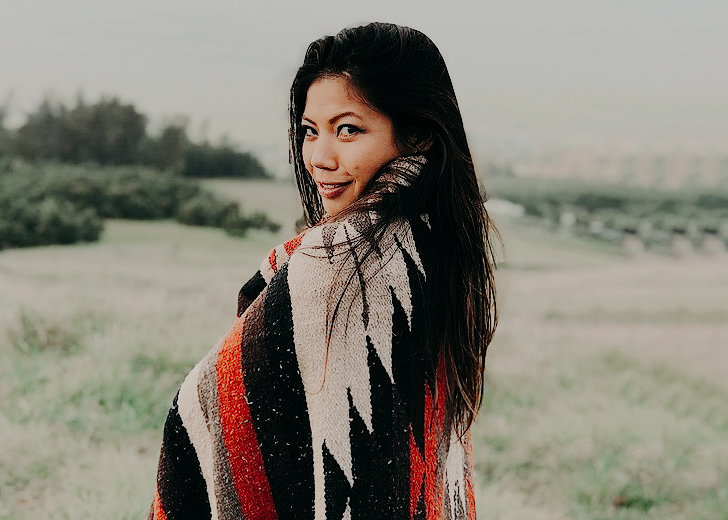 Actress Jessica Joan, an NXIVM victim, had her say after Allison Mack, who played a leadership role at NXIVM, was sentenced to three years in federal prison.
On July 1, 2021, Joan took to Instagram to express her gratitude to the unsung heroes of the NXIVM case. She said the imprisonment of Mack was "the beginning of a new chapter" and shared how she was filled with so many feelings while recalling her journey that gave justice to the victims of the case.
"One door closes and another one opens," she captioned the post. "I am beyond grateful for the abundance of love and support I have received. Your love has been felt and an anchor through this process."
Expressing her gratitude, she gave a shoutout to the NYED attorneys' offices, NYED FBI agents, former NYED attorney Moira Penza, her lawyers Neil and Zahra, her family members, and the Honorable Judge Garaufius, the unsung heroes in that case.
Joan, who considered herself a "lone wolf," also felt blessed to receive support from publicist Janell Barrett Jones, visual artist Erika, relationship coach Fabiola Wong, and her entire team. "And it [support] made all the difference," she wrote.
Joan Gave Her Victim's Statement in Court
Joan was one of the few victims who gave their victim statements in the court against the NXIVM, an American cult engaged in women trafficking, abuse, and forced labor. The organization was founded by Keith Raniere and lately led by Smallville actress Mack.
Joan, who initially identified herself as "Jay" in court documents, openly came out on June 30, 2021, and presented her statement at a U.S. District Court in Brooklyn, New York.
"She [Mack] is the Ghislaine Maxwell to Keith's Jeffrey Epstein," her victim impact statement read.
Outside the courtroom, the actress even mentioned Mack as a "sociopath" and "monster," who created so much harm for many innocent victims. She further said:
I respect the judge's decision, I know he had a lot to grapple with, but me personally, I don't feel the remorse from her. I do pray that one day she can see the light, but I don't think that was today.
The NXIVM Case 
In 1998, Raniere and Nancy Salzman, a former psychiatric nurse, founded NXIVM near Albany, New York, claiming the organization was a self-help organization. They enrolled nearly 18,000 people through the years in their workshops, with a few regarding Raniere as the most ethical man in the world.
But by 2017, several former members complained that the organization had a secretive subgroup that assigned the members to have a physical relationship with Raniere. That led the New York State authorities to investigate the cult.
Raniere was later charged with allegations of forcing women into intimate relationships and was finally arrested in Mexico in March 2018. Following the arrest, other leaders of the firm, including Salzman, Clare Bronfman, and Mack, also pleaded guilty.
After a long courtroom trial, Raniere was sentenced to 120 years, effectively life imprisonment, on October 27, 2020. On the most recent event, Mack was sentenced to 3 years in jail on June 30, 2021, for using her celebrity status to "recruit and groom" women for Raniere's needs.