Marilyn Manson Accused of Abuse in a New Lawsuit by Ex Girlfriend
Following the Evan Rachel Wood allegations, more women have come forward with their own stories of alleged abuse by Marilyn Manson.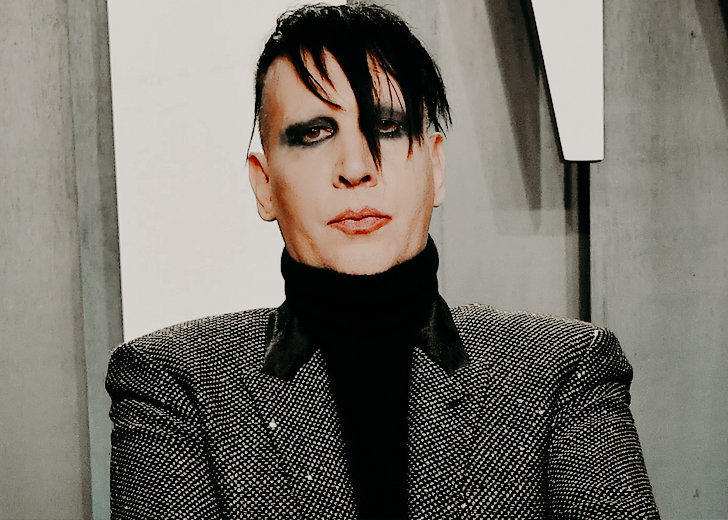 Rocker Marilyn Manson has more legal troubles on his plate. 
The singer, whose actual name is Brian Warner, is being sued by an anonymous woman, referred to as Jane Doe. She claimed to have been in a relationship with Manson after meeting at a pre-Grammys party in 2011.
In the lawsuit, Manson raped and abused her multiple times during their relationship. 
Though the relationship began as consensual, Doe says things quickly took a turn for the worse. Over time, Manson exhibited controlling behavior, such as denying her food, demanding "extremely frequent intercourse," and punishing her in violent ways if she did not answer his calls and texts immediately.
The harrowing claims include Manson forcing her to watch a videotape of himself allegedly abusing a young fan while they tied her to a chair, threatened her with a firearm, and forced her to drink, what appeared to be, urine.
But a source close to Manson told TMZ that the video was a scripted short film that was never officially released. 
Doe claims the video left her scared for her own life, and when she went to return a key to his home, he allegedly raped her. He then threatened to kill her and bragged that he would "get away with it" if he indeed murdered her. 
Manson's accuser is suing the singer for damages and a declaration that his acts and conduct broke the law.
Growing List of Accusations
Doe is just another woman who went public with their own claims against Manson. In February, Westworld star Evan Rachel Wood publicly accused Manson of domestic abuse.
The two began dating in 2007 and got engaged in 2010 and during their three-year relationship Mason "horrifically abused" her. 
The rocker denied the abuse claims that same month via a statement on Instagram, which has since been deleted, claiming that the allegations were "horrible distortions of reality."
 My intimate relationships have always been entirely consensual with like-minded partners. Regardless of how—and why—others are now choosing to misrepresent the past, that is the truth.
However, 2 months later, Game of Thrones actress Esmé Bianco sued the singer alleging indecent assault and battery. The plaintiff claimed that she was deprived of food and sleep and was given drugs and alcohol during her four-day stay with Mason in Los Angeles, where he was filming a music video. 
Bianco claimed Manson coerced her into intercourse that was often cruel and derogatory, sometimes even when she was unconscious and unable to consent.
She also accused Tony Ciulla, Manson's manager, of enabling his violent penchant and allegedly violating US human trafficking laws.
Mason's instability and history of abuse stem back as far back as people can remember.
He has constantly had run-ins with the law over indecent abuse and counts of a misdemeanor in his decades-long career span. In fact, in 2009, the singer warned music journalists in a since-deleted blog post.
He threatened to "murder" the journalists for making condescending comments about him and his bandmates.