Gustaf Skarsgard On 'Vikings' Floki & 'Cursed' Merlin Connection
Gustaf Skarsgard portrayed the character Merlin in Netflix's fantasy drama Cursed. Find out more about his 'Vikings' character Floki and how it helped him to portray Merlin.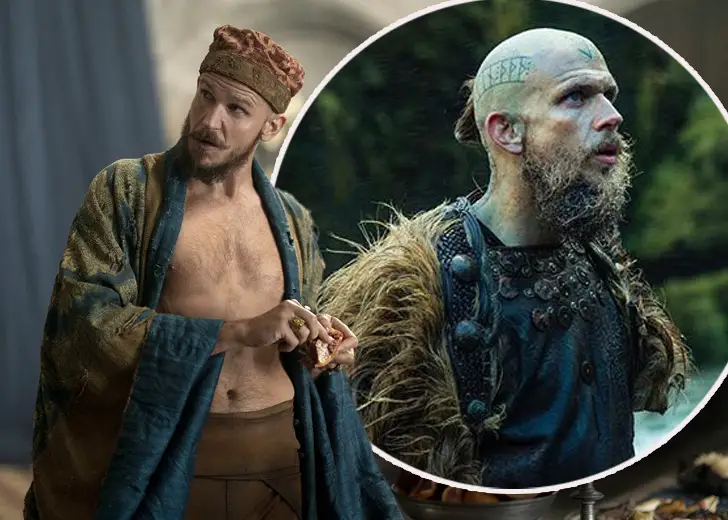 Swedish actor Gustaf Skarsgard's last release was Netflix's fantasy drama Cursed.
In the Arthurian-legend based series, he portrayed the character of the infamous sorcerer Merlin—who served as an advisor to the King Uther Pendragon of the castle of Camelot.
In a recent interview with Looper.com, the 39-year-old actor shared his experience of portraying the eccentric shipbuilder Floki in the period-drama series Vikings, and how that experience helped him play Merlin in his recent series Cursed.
In this article, we'll learn about his character in Viking and how the series experience helped him to play Merlin in Cursed.
Gustaf Skarsgard Career
Starting his career in the late 1980s, Skarsgard has earned experience working in several renowned movies and TV shows such as Cursed, Vikings, Westworld, Kon-Tiki, The Way Back, 438 Days, and Evil among others.
Gustaf Skarsgard Portrayed the Character of Floki in 'Vikings'
For a long time now, Gustaf Skarsgard is renowned for portraying the eccentric shipbuilder Floki Vilgeroarson in the period-drama series Vikings. He designed and built the new generation of Viking ships for Viking warrior Ragnar Lothbrok's excursion across the ocean westward.
Ragnar (the main protagonist of Vikings) would have never been able to meet his visions of discovering new lands and new civilizations without Floki's help.
In the series, Vilgeroarson also happened to be Lothbrok's (played by Travis Fimmel) closest friend.
'Vikings' Season 5 Finale
After Floki was seen struggling in an erupting volcanic cave in the season 5 finale, many believed that the erupting volcanic cave took his life away.
But Skarsgård was later spotted on the set of Vikings' season 6 because of which he was expected to return in the first part of the season.
Because that didn't happen, he is still expected to make a return in season 6 part-two.
Not just that, one soundtrack of Vikings season 6 part-two titled 'Floki Tells of Why He Left Iceland' hints that Floki is still alive somewhere
The last episode of Vikings' sixth season part-1 was premiered on February 5, 2020, whereas the first episode of past 2 of Vikings is expected to release by the end of 2020.
'Vikings' Experience Helped Gustaf Skarsgard Prepare for 'Cursed'
Speaking to Looper in July 2020, Gustaf Skarsgard shared that his Vikings experience helped him prepare for the character of Merlin in the series Cursed.
He also expressed that both of his roles in Cursed (Merlin) and Vikings (Floki) had a few things in common—they both were physically strong, and their plotlines included "a lot of horseback riding and fighting."
Sharing his experience portraying the characters, he stated that the experience in Vikings helped him portray Merlin in Cursed.
"It's (Merlin) a very physical role. There's a lot of horseback riding and fighting and stuff that I'm happy that I came well prepared for from my previous experiences on Vikings.[...] I'd already done a lot of fighting on Vikings. Didn't have to spend too much time [training for] that," said Skarsgård.
Further, the Swedish actor cited the differences between the characters Floki and Merlin. He said, "It was a bit drier of a drier experience than on Vikings for me because Merlin tended to be more indoors than Floki was."
The actor continued, "Floki spent a lot of time in muddy fields shot in Ireland in leather outfits. It was a bit drier, a bit more comfortable."
Both Cursed and Vikings are set in the ancient time of the United Kingdom or Medieval England.