'Vikings' Actor Ray Stevenson's Life Changed After 'Three Bottles Of Red Wine'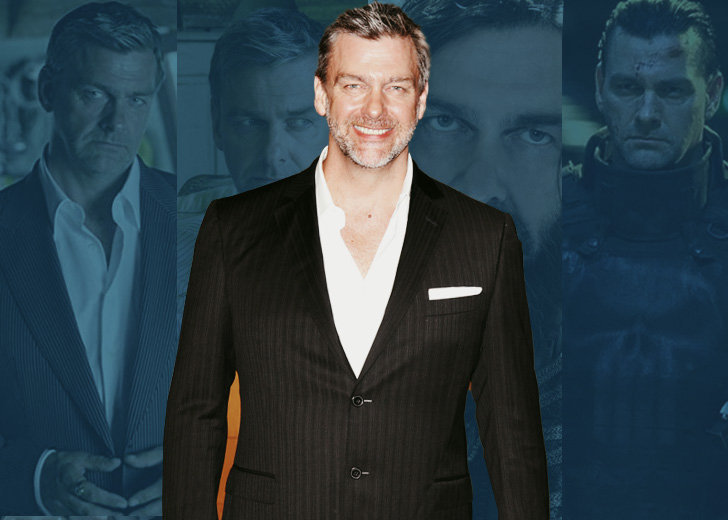 Ray Stevenson is a British actor who began his acting career quite late. Initially, an interior designer, he set his heart on acting and pursued it only when he turned 25.
Though starting a lot later than most of his counterparts, his career has been nothing short of amazing. He has portrayed some iconic characters throughout the years, including The Punisher/Frank Castle in Punisher: War Zone (2008) and Black Beard in Black Sails (2016-2017).
A Look At Ray Stevenson's Acting Journey
Ray made his first television appearance in the TV series, A Woman's Guide to Adultery (1993). In 1994, he played the part of Clym Yeobright in The Return of the Native, the movie adaptation to Thomas Hardy's much-loved novel.
Over the next few years, Ray played in several TV series and movies like Band of Gold (1995-1996), The Theory of Flight (1998), and City Central (1998-1999).
But the work that propelled him to greater heights was that of Titus Pullo in HBO's Rome (2005-2007). He also portrayed Frank Castle in Punisher: War Zone (2008) and Danny Greene in Kill the Irishman (2011). Furthermore, Ray also played Porthos in The Three Musketeers (2011) and was an organized crime head in Dexter.

Ray Stevenson as Porthos in The Three Musketeers Photo Source: (Instagram)
Since then, he has been part of many big movies, including Thor: The Dark World (2013), Divergent (2014), Insurgent (2015), The Transporter Refuelled (2015), Thor: Ragnarok (2017).
Ray, who played as Othere in Vikings' sixth season, is also set to be seen as King James IV of Scotland in Starz's historical drama The Spanish Princess from October 11, 2020.
Ray To Make His Debut In Indian Cinema
Back in November, it was announced that Baahubali director SS Rajamouli has cast Ray as Scott, the lead antagonist in his new movie named RRR. 
The movie is an Indian period action drama film featuring Olivia Morris and Alison Doody as two other international actors cast. They play the female lead and antagonist, respectively.
RRR is set in the pre-independence era and follows the two legendary freedom fighters, Alluri Sitarama Raju and Komaram Bheem. The movie is scheduled for release on January 8, 2021.
What is Ray Stevenson's Net Worth? How Tall is He?
The Rome star is 6 feet 3 inches (1.91 meters) tall. His broad and tall figure plays a significant role in landing him the roles of superhumans and knights.
Despite starting later than most people, Ray has had a very successful career and played in many successful movies. As an actor, his name has been credited in over 60 projects. He has also given his voice to productions such as The Super Hero Squad Show (2009), Star Wars: Rebels (2016-2017), and Star Wars: The Clone Wars (2020).
All of this contributes to him being on the brighter side when it comes to money. According to Celebrity Net Worth, the actor has a net worth of $8 million.
Ray Stevenson met an Australian actor, and His Life Changed
Born in a British military base as George Raymond Stevenson on May 25, 1964, in Lisburn, Northern Ireland, Ray's father was a British pilot in the Royal Air Force, and his mother was Irish. He spent his childhood in Lemington, Newcastle Upon Tyne, and Cramlington, Northumberland.
Ray was passionate about performance and art from a very young age. However, as a grown-up, he ended up working as an interior designer with an architectural firm in London until his mid-twenties.
But one day, he met an Australian actor and told him about his interest in acting. The actor then helped him to carve out a plan to pursue acting professionally. He disclosed to Moviemaker that he opened up to the stranger over "three bottles of red wine."
"I opened up to him and said I had this desire to be an actor. He then set me on a path to go to a bona fide school with people in the business. I was about 25 at the time. I went to the first audition of my life and, basically, I knew within two weeks that it was going to turn my life around," said Stevenson.
The realization that he should pursue acting presented a dilemma for him. He was taking a decision that could result in him losing his career. He had to take a complete u-turn over how he thought and decided to pursue what he loved. 
I had to face up to the realisation and it was an epiphany: that what I thought was a decision to be an actor was false. There was no decision to make. It's a vocation. I had no choice...I used to think it was an alter-ego. I never told anybody I wanted to be an actor when I was growing up. I went to drama school when I was 27 ... I was 29 when I finished. I couldn't do this if I didn't truly love it. It beats you up.
During this time, he attended Bristol Old Vic Theatre School and graduated from there at the age of 29.
Ray Stevenson is Happy to Start Late with Experience
Learning the antics of the acting business in his late twenties, Stevenson realized the necessity of "life experience" to become successful in the acting business. 
In his October 2011 interview with Moviemaker, he stated that he was glad that he didn't rush his acting career at "18" or "19" without experience. However, he balanced that perspective by implying that it would have been too late for him if he had started acting in his 30's.
With acting, you try to be real about what's around you, but you also get yourself full of wishful thinking, projecting what you want to be and what type of career you want to have.
Still, he wasn't sure if anyone should take quick decisions about their life. 
"But you have to be careful that you don't miss out on the career you're having. It's a tough profession at the best of times," stated Stevenson.