Is Fairuza Balk Married to Husband? A Look into Her Dating History
Fairuza Balk was rumored of dating actors like David Thewlis and Crispin Glover!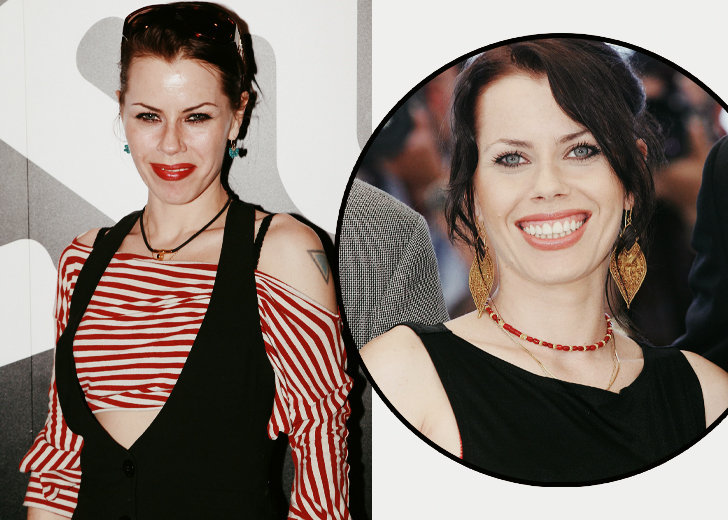 Fairuza Balk is an American actress renowned for portraying the lead role of Nancy Downs in 1996's supernatural horror film The Craft. Her other significant movie roles are Sapphire in Almost Famous, Dorothy in Return to Oz, and Stacey in American History X.
She has also lent her voice to a number of animated films, TV shows, and video games, including Justice League, Family Guy, Grand Theft Auto: Vice City, and Lords of EverQuest. 
But some fans are curious to know about her life and what she does behind the reels. The most asked questions about the actress on the internet are "What is Fairuza Balk doing now?" and "Is Fairuza Balk married?"
So, Is Fairuza Balk Married?
Fairuza Balk has neither been married to anyone nor does she have a husband, for that matter.
However, Balk was linked with a couple of her co-stars, including Back to the Future actor Crispin Glover and Harry Potter and the Prisoner of Azkaban star David Thewlis.
Presently, the Point Reyes, California native is reportedly single and seems to be focused on her music career.
On May 7, 2021, she informed her fans through Instagram that her music project Armed Love Militia was released and available for streaming on Spotify and Apple Music.

Balk talks about her musical projects on Instagram on May 9, 2021. (Source: Instagram)
"I'm going to record some more music this year and am hoping to do some recording with my dad who is an amazing musician when and if he can," Balk also wrote in her blog on May 9.
Dating Rumors with Actor David Thewlis
Balk reportedly dated actor Thewlis from 1996 to 1997. They first worked together in the 1996 movie The Island of Dr. Moreau. 
The dating rumor began when the two were seen sharing a close moment in the 1997 Academy Award. Following that, they were again seen together later that year in the premiere of The Saint.
Thewlis is popularly known as the kindred teacher, Professor Lupin, who turned into a werewolf in the Harry Potter movie series.
The Balk and Glover Affair
Balk and Glover worked together in 2005's black comedy movie What Is It?
In the film, a directorial venture for Glover, the actress lent her voice to Screaming Snail, Insect, and Monkey Girl.
The rumors of them dating came out after the two were spotted together at the 2006 Sundance Film Festival in Park City, Utah.
In 2011, the rumors again came to rise when Balk mentioned Glover in her Facebook post, which now has been deleted. In the post, she had praised the actor, writing, "Crispin Glover is a true gentleman 100%. Lovely perfect early Sunday dinner. Magnificent."
Thankfully, she had also posted the same content on her Twitter, and the tweet still exists.
Crispin Glover is a true gentleman 100%.
Lovely perfect early sunday dinner.
Magnificent:) — Fairuza Balk (@fairuza) April 11, 2011
In the comment section of her Facebook post, before it was deleted, one fan stated that when she met Glover, she asked him if he could say hello to Balk from her side, and the actor agreed to her request.
"I so love him. When I met him I asked if he could say hello to you for me, he was sweet enough to say he would. I adore you both," the comment read.
Another added, "He's one of the most beautiful men in the world. You are so lucky!"
Those details suggest that Balk and Glover had dated in the past, but they never confirmed it publicly. And there is nothing to state if the couple is still together or not, too.