Nichole Sakura Once Saw Her Ethnicity as an Obstruction in Career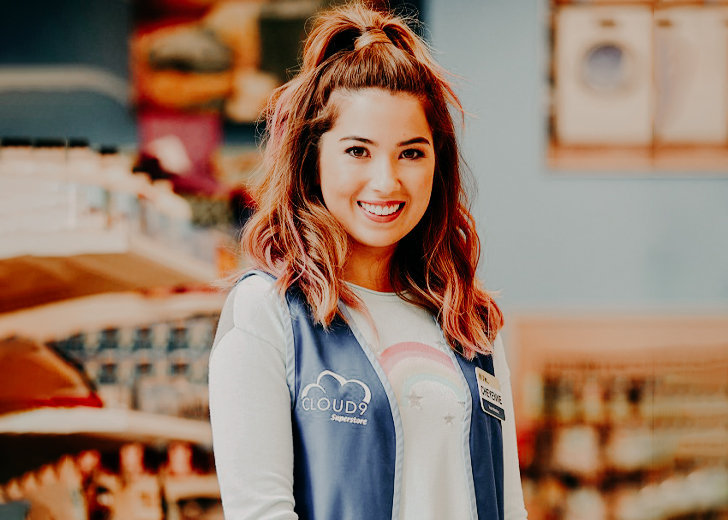 Nichole Sakura, the actress of the NBC sitcom Superstore, reverted to the name she was born with.
In the early days of her career, her mixed ethnicity coming from biracial parents became an obstacle in her acting career, and she had to change her last name to Bloom.
But now she claims to have made peace with insecurities regarding her ethnicity and uses her real name. 
Nichole Sakura's Parents' Ethnic Backgrounds
Sakura was born to parents of mixed ethnicity: an Irish father, Kevin Kelly O'Connor, and a Japanese mother, Kinuko Mizuna, in Santa Clara County, California, on December 15, 1989.
Ever since she was a young girl, she was interested in acting. So she requested her parents to find an agent who would help her pursue an acting career in Hollywood.
Courtesy of her supportive parents, she moved to Los Angeles in her teenage years.
Nichole Sakura to Nichole Bloom: Why the Name Change?
Filled with determination and hope, Sakura came to the center of the entertainment realm: Los Angeles.
But things didn't pan out as planned, mostly because of her mixed ethnicity. Even her agent warned her how tough it would be to secure a role in Hollywood with looks that seemed neither Asian nor Caucasian.
The California native's first shot arrived at age 20; she got a role in a studio comedy.
Ironically, she lost the job to a white actress — not because of her ethnicity but because the producers of the comedy thought she was shy. 
Failing to get the role sprouted her doubts and insecurities with her ethnicity. And the scarcity of decent acting gigs made Sakura believe her Japanese roots were a hurdle.
She had even experienced discouragement to proceed further in acting through auditioning casts. 
Thus, the Shameless actress changed her last name from 'Sakura' (which means cherry blossom in Japanese) to 'Bloom' and dropped her Irish middle name, O'Connor.
She wanted to make her name shed its Japanese tone and be as ambiguous as possible. So she started using the moniker, Nichole Bloom.
Nichole Sakura Started Using Real Name in 2020
Discarding all her thoughts and insecurities, Sakura started using her real name on her Instagram and other social media platforms in early 2020.
To clarify the name change, she uploaded an Instagram post on August 14, 2020, and revealed why she changed her name in the first place. 
She shared light on her past insecurities and stated she didn't know if changing her name helped her in her career.
Then, becoming vocal about Hollywood's growing inclusivity, she maintained she had — after growing into herself — realized the importance of embracing oneself.
She ended her message by urging everyone to call her by her actual name: Nichole Sakura. 
Nichole Sakura's Journey Towards Fame
After her debut movie Everyday in 2010, Sakura appeared in other movies like Carpool, ModelMinority, and Project X — the latter of which increased her popularity.
The movie was a box-office success and grossed over $100 million against a spending of just $12 million.
On television, besides working on Superstore, the actress had a recurring role as Amanda on Shameless from 2014 to 2016. Besides, she made appearances on hit series like Teen Wolf and Grey's Anatomy.
Along with acting, the 31-years-old has led her career as a model and has appeared in various commercials for American Apparel.
It is inspiring that the Japanese roots the actress was initially hesitant about were the very thing that she was fully embracing as she gunned for mainstream stardom.