Kelly Clarkson To Replace Ellen's Daytime Talk Show Spot on NBC
NBC recently announced that 'The Kelly Clarkson Show' will replace 'The Ellen DeGeneres Show's timeslots on all NBC-owned networks.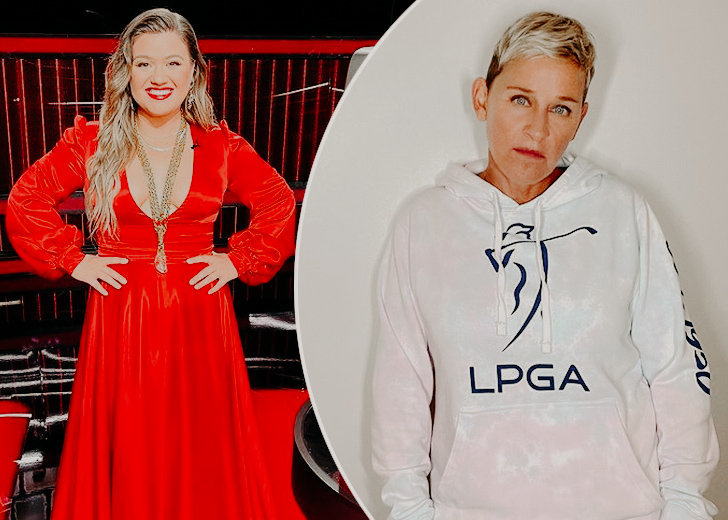 After nineteen seasons of being on-air, The Ellen DeGeneres Show will be coming to an end next fall, and NBC recently announced that Kelly Clarkson would be replacing the long runner with her talk show. 
The Kelly Clarkson Show will fill in the air time previously devoted to DeGeneres on all NBC-owned stations, as reported by The Hollywood Reporter. 
A Word From NBC
Valari Staab, president of NBCUniversal Local, in his public statement, applauded Clarkson's show for the remarkable achievement, especially considering that her show was just in its second season.
Staab was also eagerly waiting for DeGeneres' final season to be paired with Clarkson for, what he expected to be, a blockbuster year.
He assured that in the next couple of years, The Kelly Clarkson Show would be the star of NBC's daytime entertainment schedules and an asset to their early afternoon newscasts.
Following suit, Tracie Wilson, the executive VP of NBCUniversal Syndication Studios, dubbed Clarkson's show as one of the most optimistic success stories in the first-run syndication. 
She further added that the studio was proud to partner with the NBC Owned Television Stations group to contribute to the show's success.
There Is a Financial Incentive
She attributed the show's uniform appeal to audiences of all ages, cultures, and backgrounds to the hard work that Clarkson and the production team put in. Before she concluded, she released, 
We're working on some big plans for season three and are looking forward to becoming the premier show in daytime for years to come.
The aforementioned outlet also mentioned a financial incentive backing the studio's decision to replace DeGeneres's timeslot with Clarkson's.
DeGeneres's show was owned and produced by Warner Brothers, whereas the latter is owned and produced by NBC itself. 
The Show Will End with Season 19
DeGeneres had announced that the upcoming season would be her last via an amazing and emotional segment on her show and her socials. At the time, she said,
When you're a creative person, you constantly need to be challenged–and as great as this show is, and as fun as it is, it's just not a challenge anymore.
The show had been a huge part of the comedian's life. On her "3000 plus 14th" episode, she let her fans know that the journey was about to end. 
Announcement Came After Months of Bad Press
DeGeneres also confessed in her announcement that she knew season nineteen was going to be her last when she signed a three-year contract after season sixteen.
Still, the news of the show's end came after months of bad publicity. Several former employees spoke up against the show for its hostile and toxic environment that included racism and sexual misconduct. 
Some of those allegations were pointed at DeGeneres, while others were for senior members of the show's staff. Three executive producers, Jonathan Norman, Ed Galvin, and Kevin Leman, were fired after an internal investigation. 
Following all that, DeGeneres formally apologized on air. However, the viewership of the show had been severely affected.