WTEA Reporter Elena LaQuatra and Her Future Husband Are Planning a Big 'Greek Polish' Wedding
Elena LaQuatra and Jordan Bukowski got engaged in September 2019!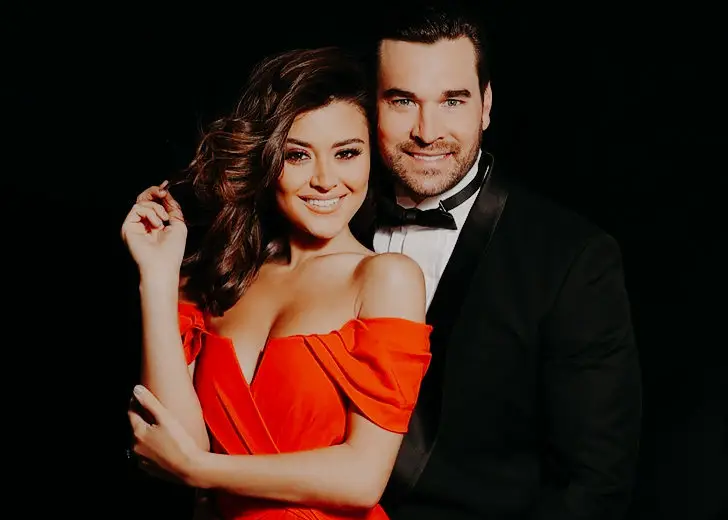 WTEA Reporter and Miss Pennsylvania USA 2016 Elena LaQuatra has achieved lots of success in her life.
On the flip side, the beauty queen has also faced several difficulties, one including losing her hearing abilities at the age of four. But after receiving a cochlear implant, she overcame her disability and regained her hearing and speaking skills.
Since then, she has achieved a lot and set an example for many people.
Much like her professional life, her personal life seems to be on a good track as well. LaQuatra is engaged and planning a Greek/Polish wedding with her fiancé.
LaQuatra Is Set to Marry the Love of Her Life
The media personality is currently engaged to her fiancé Jordan Bukowski. The couple has been together for nearly five years i.e., since September 2016.
LaQuatra shared the news of her engagement and Bukowski's proposal for marriage on September 28, 2019, via Instagram. In the post, she stated that she happily said yes, while showing off her diamond ring.
She also described Bukowski as the light of her life, better half, confidant, protector, happiness, and soul, before breaking the news that he asked her to be his wife and get married.
Last night, in the most perfect and unexpected way, Jordan asked me to be his wife. It was my greatest honor to say 'Are you kidding me right now!? Yes!'
Speaking with How They Asked in August 2020, LaQuatra revealed that her future husband proposed to her on a random September night after returning from their annual trip to Europe.
Bukowski surprised her with the question of their beautifully decorated living room on one knee.
On May 7, 2020, LaQuatra again took to her Instagram to share one of her engagement pictures. Through the post, she also revealed that she and Bukowski were staying positive about their big Greek/Polish wedding.
Bukowski Pursued LaQuatra after Seeing Her Competing in Miss USA
Bukowski, the District Sales Manager at The HC Companies, fell in love with LaQuatra when he saw her competing in Miss USA as Miss Pennsylvania, reports How They Asked.
Determined to meet her, he followed her on Facebook and sent her a message which was buried in her filtered inbox. He continued with his efforts and continuously liked and commented on her public posts. 
When that went unnoticed, he met a friend of hers and set up a meeting. 
He hassled my poor friend non-stop until she finally introduced us.
The two finally met after three months of him seeing her on TV. She just wanted to say hello and go home, but things didn't go as planned. LaQuatra told How They Asked that she was in love as soon as he said, "Hi, I'm Jordan."
From Being 100% Deaf to Joining a News Channel
Born on January 27, 1992, LaQuatra was completely robbed of her hearing when she was just four years old. She was struck by bacterial meningitis, which made her deaf in both ears.
She underwent multiple surgeries and got a cochlear implant.
It was at DePaul School in Pittsburgh that she re-learned speaking and listening skills.
Later, she met Heather Whitestone, Miss USA 1995, who was also the first deaf Miss America. LaQuatra was inspired by Whitestone and began her own journey in various beauty pageants from a young age.
LaQuatra represented the state at the Miss USA pageant by participating at Miss Pennsylvania's Outstanding Teen in 2007, Miss Pennsylvania Teen USA in 2010, and Miss Pennsylvania USA in 2016
She then earned a broadcast communications degree from Point Park University and was hired as a reporter and anchor for Erie's ABC news affiliate before returning to Pittsburgh in 2018 to become a reporter for WTAE-TV.