Cristina Greeven Cuomo Bio: From Age & Wedding To Family Details On Chris Cuomo's Wife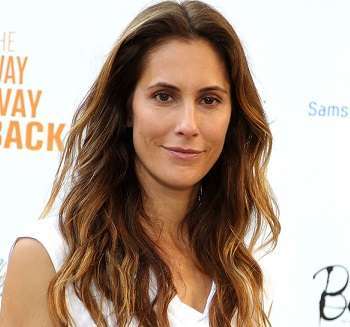 Despite a hectic schedule, Christina manages her time for her children and husband.
Chistina Greeven is well known as the wife of American television journalist, Chris Cuomo. But apart from that, she has the career of her own; Christina is the editor in chief of Manhattan magazine and Beach magazine.
Christina Greeven's Bio: Chris Cuomo's Wife
Christina Cuomo was born on 12th January 1970 in the USA and is currently running at the age of 48. She completed her graduation from Cornel University in 1992 at the age of 22. She began her career in writing and magazines in New York City right after her graduation.
For seven long years, she founded and ran the Lifestyle Magazine Manhattan File as an Editor in chief and publisher. Currently, she serves as Vice Chairman of Niche Media LLC.
As a part-owner and Vice Chairman, she works closely with all the departments like Marketing, advertising, event promotions, and editorial branding in the Niche Media model concerning the market.
Her involvement in various jobs and career paths have undoubtedly helped her in raising her fortune. She is believed to be earning a whopping salary throughout her career; however, she has not disclosed her actual earnings yet. Although her net worth remains unclear, it is known that her husband's net worth dwells over $5 million.
Despite her busy schedules, she has managed to lead a picture-perfect family life with her supportive husband and three beautiful children.
Christina's Beautiful Family Life: Mother of Three
Cristina Cuomo, the host of Plum Network, is enjoying her blissful married life with her husband and children. Cristina tied the wedding knot with Christopher Cuomo, a CNN reporter, in a Catholic ceremony on Long Island.
The couple exchanged the vows at the Sacred Hearts of Jesus and Mary Catholic Church in Southampton on 24th November 2001. The couple has been bound in this relationship for sixteen long years and still enjoy their togetherness like the beginning.
Christina shares three children with Chris; two daughters named Bella and Caroline, and a son named Mario. She often shows the glimpse of her family moments by sharing their pictures on her social media.
As a mother of three, she is always very supportive towards her husband. Back in 2016, Christopher was once accused of hitting a car while drag racing. During his wife's chic party for beach magazine, he crashed a Mercedes SUV while drag racing.
Christina immediately came there to support him and got him away from the scene and talked with the police officer defending her husband.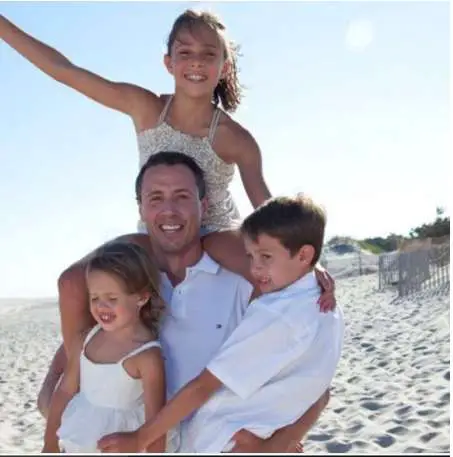 Cristina's husband, Chris Cuomo with their three kids, Bella, Mario and Caroline (Photo: Instagram)
As of now, Christina is proving herself as a loving wife and a mother. She regularly flaunts her motherhood life on her on social media. Recently on 14 may 2018, Christina celebrated mother's day with her kids and even shared a perfect family picture on her Instagram.
---