Chris Potoski Bio: From Age, Parents To Wife, Wedding & Essential Facts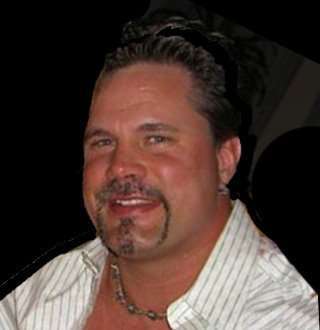 Being married to an adult star must be hard. Well, it wasn't for American Businessman, Chris Potoski!
The American businessman is the founder & COO at Tracey Jordan Properties. He's well-known as the husband of the famous adult star, Brandi Love.
Love Goals: Chris Potoski talks about how he met and fell in love with wife Brandi Love (Published on 6 February 2009)
The pair married long before Brandi had become an adult film star.
You May Like: Daniel Lissing On Co-Star He Married & Made His Wife - Erin Krakow
Chris Potoski's Short Bio: Nationality, Past Jobs
Chris was born in America. Although his roots remain a secret, he graduated from Central Michigan University with a double major in Psychology and Kinesiology.
He started his career in January 1995 as the Director of Business Development in Curative Health Service, where he worked for over five years and left in December 1999.
Subsequently, he joined National Healing Corporation as the VP of Business Development in January 2000. He resigned after working there for five years in July 2005.
Likewise, in June 2004, he launched his own company named No Rivals Media which he ran until June 2008.
Chris' Net Worth & Salary
Being the CEO of two companies as well as the husband of a famous adult film star, Chris Potoski and his wife, Brandi, share a net worth of $8 million.
Aside from that, the veteran businessman has also served as CEO in a company, Invixis (2009-2004).  As of now, he is the CEO of two companies, TJC Asset Management (Since June 2004), and Tracey Jordan Properties (Since July 2014); he is the founder of Tracey Jordan Properties.
How Chris Potoski's Health Led Wife, Brandi Love To Adult Film Industry
Chris Potoski married Brandi Love on 18 February 1995. His wife was 22 years of age at that time.
During the early 2000s, he suffered a stress-induced heart attack due to the excessive flights and traveling that he had to do for his work.
That's why their doctor recommended the husband-wife duo to consider either taking their job less seriously or to change their career completely.
Because they both had contacts in the adult business, they chose the latter and his wife, Brandi ultimately went on to become one of the popular adult films stars in the industry.
Brandi Love's Short Bio: Age, Height
Born on 29 March 1973 in Raleigh, North California, USA, as Tracey Lynne Potoski, Brandi Love is an adult film star with height of 5 feet and 7 inches (1.7m.)
Find Out About: Maria Shriver Split With husband, But Not Divorced! Children, Married Details
Before her prominence as an adult film star, she was the owner of a custom wine company. At an early age of 3, she was very fond of dancing. At age four, she learned ice skating. Aside from that, she has also explored her love for athletic sports in soccer, tennis and track race.
In June 2004, after launching her adult website, Tracey began her career as an adult star with the alias of Brandi Love. The rest, is, of course, history.
Chris Potoski' Wife Fights For Custody 
In 2005, Brandi Love's parents contacted the Child Protection Service claiming that her profession deemed her to be unfit to take care of her baby, who was five years of age at that time.
However, she fought the absurd claims and won custody of her baby. Furthermore, she founded a now-dead advocate group, Parents In Adult, for parents in the adult industry who face the same threat as she did.
Chris Potoski & Brandi Love Celebrates 23rd Wedding Anniversary
Being together for more than two decades seemed like a lifetime; however, Chris and his wife, Brandi, don't seem to agree.
On 10 February 2018, the married duo celebrated their 23 years of wedding.


Wedding Anniversary: Brandi Love pens a simple yet romantic tweet in honor of their 23rd wedding anniversary on 10 February 2018 (Photo: Brandi Love's Twitter)
Although Brandi is in the adult business, Chris is very supportive of his wife. His wife chose the profession to save his life, to begin with; this is the kind of love they have possessed throughout their times together. It's no wonder that they have been together for 23 years.
See More: Brooke Valentine Marrying Baby Daddy? Single Parent To Son Talks On Boyfriend