Has Cameron Dallas Graduated College? Insights into His Early Life and Education
Know everything about the internet sensation Cameron Dallas.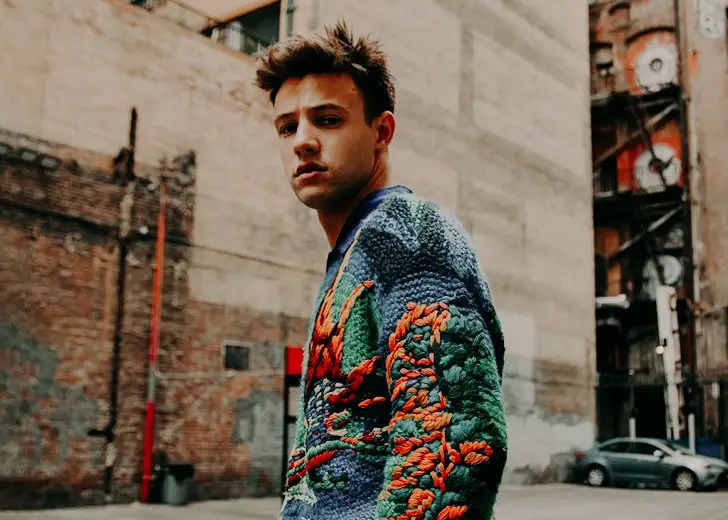 Cameron Dallas is an internet personality who came to fame with Vine. He used to post 6-second funny videos on the platform, which quickly went viral. 
Dallas became a social media influencer in 2012 with the help of Vine and YouTube. Now, almost a decade later, he is a model, actor, and singer. 
Here is everything you need to know about Dallas — from his early life to his net worth. 
Dallas's Childhood and Education 
Dallas was born on September 8, 1994, in Los Angeles. He was raised in Chino by his single mother, Gina. Dallas has one older sister, Sierra. 
His father was out of the picture when Dallas was small. Gina worked as a sales rep to handle the family. 
They lived in a garage apartment, which was attached to a daycare. Each day when he returned home to do his homework, all he could hear was children playing. 
During middle school, Dallas was introduced to social media. Since then, he has wanted to be someone famous on the internet. Unfortunately, this did not do well for his studies. 
The internet persona "barely graduated" from high school. However, he was already deep into being an internet personality. Hence, he did not know what he wanted to do. 
Dallas did not attend college. Instead, he drove around the corner of the community college near his house to pretend that he attended the college. 
He used to sleep in his car throughout the 'classes' and spend time on his phone. Later, he gave up being pretentious and fully committed to being a social media personality. 
Dallas's Claim To Fame 
Dallas started posting videos on Vine in 2012. He used to post videos of him doing pranks on his family and friends. Soon enough, he was a viral sensation. 
With good looks and humor, Dallas had a massive fan base. As of 2014, He became the 10th most followed Viner, overtaking Viners like Logan Paul and Lele Pons.  
Along with his Vine, Dallas managed his other social media platforms. By then his YouTube channel started gaining traction. 
Similarly, Dallas was amongst the first influencers to get over a million likes on a post. He was also getting paid up to $20,000 for one sponsored post. 
He used to go on tours with his friends and conduct meet-and-greets. He earned a lot of money from sponsors, movies, music, and his own Netflix show. 
Dallas's Battle With Addiction 
Dallas was very successful in social media to the point he was getting obsessed with it. He was closely tracking the numbers of likes and followers. 
The social media star confessed social media was a drug for him. He used to feel high when he gained likes and followers. However, if they decreased, he would feel confused. 
This took a massive toll on him. He started drinking a lot and spending most of his time at various clubs.  
In 2015, he was arrested on felony vandalism charges. Similarly, on New Year's Eve of 2018, he was arrested and charged with felony assault for punching a man in the face in Colorado. 
Eventually, Dallas went to rehab to recover from "addiction, anxiety, depression and a bunch of other things." In May 2019, he celebrated a year of being sober. 
Dallas has been heavily invested in self-care and self-work. He has avoided drinking and drugs completely. Similarly, he has been using social media carefully. 
He removed everything from his Instagram before October 2018. Now, he is recovering well with full support from his family and girlfriend.
Dallas — An Actor and A Singer 
Throughout his career, Dallas has got massive opportunities. He has starred in two movies — Expelled and The Outfield with fellow Viner, Nash Grier. 
He has also voiced Freddie in The Frog Kingdom and appeared in two episodes of Odyssey. 
Dallas has starred in Charli XCX's music video 'Boys.' He has also modeled for Dolce & Gabbana: Eyewear Campaign for Fall/Winter 2018 and 2019. 
He starred as himself in his Netflix Original series Chasing Cameron. Recently, in January 2020, he portrayed Aaron Samuels in Mean Girls on Broadway. 
Dallas also has a successful singing career. He debuted his first single, 'She Bad' in 2015. Since then, he has released seven singles. 
On September 8, 2020, Dallas released his first studio album, Dear Scarlett. With all the projects the internet sensation is involved with, his net worth is a whopping $4 million.