King Cid's YouTube Success Is the Reason behind His Growing Net Worth 
Learn how much King Cid earns through YouTube.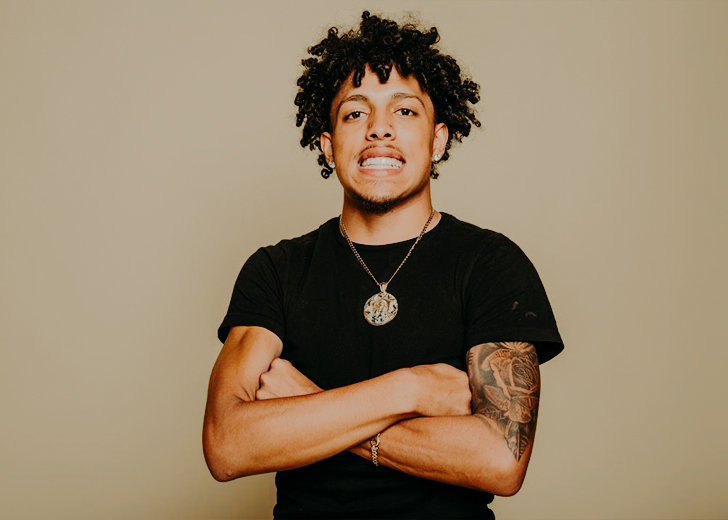 King Cid has become a prominent name in the YouTube Community. He joined YouTube in January 2011 and uploaded his first video seven years later, in October 2018. Since then, the young influencer has been uploading videos regularly. 
He started with his main channel, King Cid, where he usually uploads prank and challenge videos with a few reactions and comedy videos. Fast forward to 2021, he has grown from one channel to two and has expanded his reach to TikTok, music, and merch. 
All in all, by making content via social media, he has amassed a net worth of six figures. 
King Cid's YouTube Channels 
Cid has two YouTube channels — his main channel King Cid and KingCid Vlogs, his vlog channel. 
In November 2018, Cid tweeted he had left his job to pursue YouTube when he had just 5k subscribers. Now, in 2021, and he has over 1.63 million subscribers on his main channel, whereas he has over 259K subscribers on his vlog channel. 
Crazy thing is I quit my job for this at 5k subs ... — King Cid (@_kingcid) November 13, 2018
Cid's primary source of income via YouTube is through his main channel. As estimated by Social Blade, the YouTuber earns $321.4K maximum every year. For his vlog channel, the estimated earning is up to $5.3K annually. 
Together, he earns approximately in the range of six figures through YouTube. 
King Cid's TikTok 
With the same username as his name, Cid joined TikTok in January 2020. To date, he has uploaded eight videos but has garnered more than 101K followers and 781K likes. 
While TikTok has not confirmed how much it pays creators, but a few TikTokers have reflected on it. Addison Rae, one of the most followed creators on the platform, said that some creators paid up to $90,000 for a video. 
Cid has done no brand deals on TikTok; nevertheless, with the amount of view he gets, it won't be a surprise if he earns a significant amount from TikTok.
King Cid's Merch And Music
In November 2020, Cid released his merch, Kings Heart Apparel. Similarly, he has dipped his toes into music as well. In December 2019, he released his single, 'Bosses Take Losses.'
King Cid's Lifestyle
Cid has a very luxurious lifestyle, as seen through his videos and Instagram. Recently the YouTuber bought his new house through from his YouTube earnings. His well-lighted house is an epitome of luxury, walls filled with endless IKONICK frames and kaws inspired bathroom. 
He has his high-end Jordans and Gucci shoes on display along. The YouTuber also owns the $300 AKRacing premium chair.
On March, Cid invested in veneers for his teeth and a new car. He uploaded a video to clarify how his old car broke down; hence he got a new customized car. He bought his first car, a custom-made red Mercedes-Benz AMG GT 2021, on November 2020. His new car is a 2021 Mercedes-AMG C63 customized with a blue paint job. 
King Cid's Relationships
Cid has not been one to shy away from sharing his relationship with his fans. He often posts videos with his girlfriends on his social media. In 2020, the YouTuber was in a very public relationship with former NFL cheerleader Breannlle Wellyn, known as Queen Bre online. 
She had been featured in many of his YouTube videos; however, the duo broke up mid-2020. Rumors circulated of Wellyn's infidelity, and the YouTuber confirmed it by exposing her on his Instagram live. Cid publicly broke up with his former flame accusing her of cheating on him with an NFL player.
Regardless, the two seem to be on good terms since they still create content together. Cid recently made a video with Wellyn titled 'My New Girlfriend Called Me In Front Of My Ex…'. In the 21 minute video, the YouTuber pranks his ex with his supposedly new girlfriend, Migo Monroe trying to make Wellyn jealous. 
Before Wellyn, Cid had been in another relationship with fellow YouTuber Dy'mond Charleston. However, the two broke up, which the YouTuber announced in his 'Dear 2019…' video. According to the 20-year-old, she had been his first girlfriend.