Know Amara la Negra Net Worth With New Deals and Career
A look into Amara La Negra's recent projects.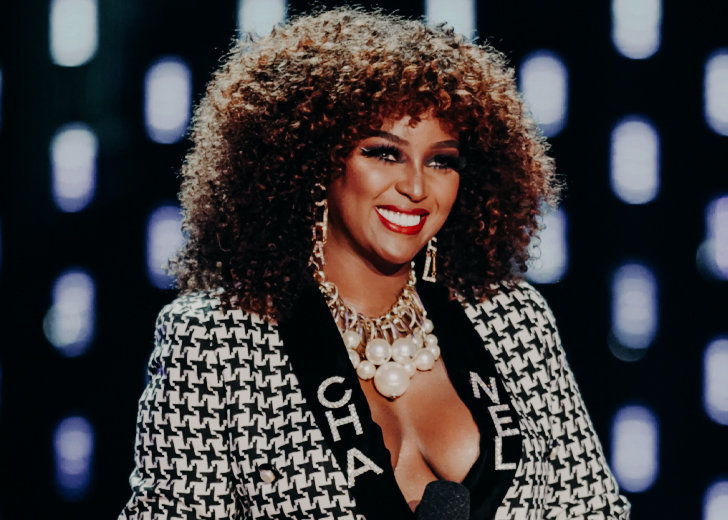 Diana Danelys De Los Santos, professionally known as Amara La Negra, is a Jack of all trades. She is a singer, actress, dancer, author, and television host. Best known for the VH1 reality show Love & Hip Hop: Miami, La Negra started her career at four. 
However, it was not as easy for her to get where she is now. From being homeless to now a millionaire, the singer is reported to have a net worth of $2 million by many sources online.
With all the projects she is doing, it is no surprise that La Negra is boosting her net worth exponentially. 
La Negra's Music Career
La Negra's music career gained traction in 2012 after the release of 'Ayy.' The music did exceptionally well in the Latin community. However, by 2015, she was homeless. Since she was already a popular figure, she was embarrassed and didn't want people to look at her differently. 
Things started to look good for her in 2018 after she became one of the key cast members for Love & Hip-Hop: Miami. Immediately after its premiere, the singer signed a multi-album record deal with Fast Life Entertainment Worldwide and BMG. 
She then released two singles, 'Insecure' and 'What a Bam Bam,' where the latter hit the #8 spot on Billboard's Latin Pop Digital Song Sales chart. In 2019, she released her debut studio album 'Unstoppable.' The same year, she performed at various events like the Hispanic Heritage Awards and Premios Juventud.
To date, she has released one studio album and 20 singles. 
La Negra's Other Works
The singer has been a part of many reality shows as a host and a contestant. In 2018, Le Negra joined the cast of VH1's Love & Hip Hop: Miami.
Her storyline revolves around the singer's real-life struggles of trying to break into the mainstream American market. The show helped boost up her career immensely, gaining a lot of media attention. She was even crowned as the show's 'breakout star' by Billboard.
However, the show had been stalled because of the COVID-19 pandemic. The singer recently revealed that filming for the fourth season was due to resume very soon. When asked about her expectations for this season, the singer teased the season would feature a new storyline and love interest with a lot of drama.  
La Negra has also hosted shows like the Emmy Award-winning daytime talk show The Real and the BET Awards LIVE Experience, 2018. On June 6, 2021, she will host an event at Brick's bar in Miami, Florida. 
La Negra has tried her hand in acting as well. She has appeared in the 2019 comedy movie Fall Girls and HBO's narrative series, A Black Lady Sketch Show. Currently, the 'Insecure' singer is working on a Dominican Republic project called Bendecidas.
The 30-year-old has her clothing line called ALN that sells bathing suits, hoodies, and hats.
La Negra's Book 
In 2018, La Negra released her first children's book, 'Amarita's Way.' Through the colorful book, she wants to teach her young audience how to tackle larger problems in the world. Primarily, the book deals with racisms, representation, and acceptance. The book has three chapters — Self-Love, Mommy and Me, and Never Give Up.
The major motive behind La Negra writing a book for children was that she believed she could talk to little girls through the book and make them understand their beauty. 
Similarly, she wants to teach girls about self-love and acceptance. 'Amarita's Way' focuses on teaching youngsters they are beautiful as they are, and they need not change themselves for other's satisfaction. 
The author wanted to make the book as realistic as possible to corroborate her personal story. Since she didn't get to grow up with a complete family, she wanted children going through the same issue to relate to her. La Negra has also dedicated a chapter to her mother to show the deep connection with her mother. 
The book is both in English and Spanish. 
La Negra's Airbnb 
The singer has invested in real estate as well. At 28, she bought her first mansion in Miami Shores. Amidst the COVID-19 pandemic, she researched real estate and finances, which later led her to invest in her own Airbnb. 
She has invested in four apartments in the Dominican Republic, with the other four in construction. She has been promoting her business through her social media as well. 
La Negra's Upcoming works
La Negra has a lot of projects and deals in store for her in the upcoming years. The singer has secured a deal with iHeartRadio for her podcast. Not much information has been revealed, but La Negra recently announced she'd be co-hosting the show with Stevey Newnez.
It seems like La Negra has a hectic schedule. She has been working on launching her new skincare line called You See It and making new music. The singer also has been in negotiation with Andy Hilfiger for releasing some cosmetic products.