Andy Bassich Wiki: 'Life Below Zero' Star, Why Wife Love Ended In Divorce
he discovered his passion for traveling around the globe at the age of 22...Andy met his wife, who was touring the city of Dawson in 2003... it officially collapsed in 2016 with a divorced slammed on the faces...The old fellow is living his alone with sled dogs... Andy's bio of a married man turned to a divorcee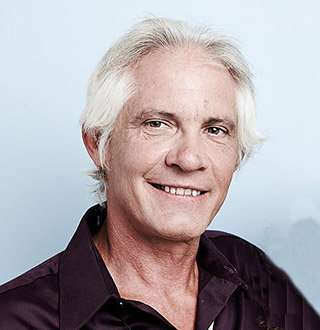 Andy Bassich is so in love with being on his own, all alone and serene that the only company he has is wilderness and wild dogs. That is quite a strong wanderlust, strong enough to let go off wife who stayed by his side even irrespective of the wild.
Not many people knew about the reality star before National Geographic discovered him and decided to cast him on the documentary series, Life Below Zero, which also stars Sue Aikens and Chip Hailstone, in 2013. Now, the once unknown Andy is famous and shows his intimidating life in icy Alaska in the channel.
Here are some wiki/facts about Andy Bassich covering his age, his once married life with the now divorced wife and whopping net worth.
1.Andy Bassich Bio (Age), Early Life
The Life Below Zero star was born in Washington DC. in the year 1959. He supposedly belongs to white ethnicity.
Much information about his early life has remained hidden except the fact that he spent his childhood and early adulthood in the capital. He is a graduate of John F. Kennedy High School in 1979 and was fascinated by fine arts.
You Don't Want To Miss: Mountain Man Tom Oar Wiki: Family With Wife, Age, Net Worth & Facts
Andy, aged 58, discovered about his blossoming interest in traveling around the globe at the age of 22. He tried setting himself free from the domestic responsibilities, but he had to come home to support his sister's marriage. He also developed excellent skills in carpentry and was paid well from the job.
But domestication wasn't it for the wandering soul. He had an inner force pushing him to give up routine life in the capital to embrace one in the wild. It was his gut feeling to live free and straightforward amidst the serenity of nature.
The gut feeling finally came into action in 1980 when he moved to Alaska to live the life of a free man in the icy cold secluded land.
2.Andy Bassich In Life Below Zero With Wife
It is not as easy to find your perfect match, even in the bustling city of Washington and Newyork even if it seems to be swarmed by people. And to find an ideal match in the untamed parts of Alaska is an altogether different possibility, with very low odds. So, how tough finding a wife might have been to Andy? Not that tough, as it sounds.
Andy met his wife, Kate Brooke who was touring the city of Dawson in 2003 while he was working as a riverboat captain in Yukon River.
The two clicked easily and soon tied knots apparently after two years of coming close. Kate happily adopted her husband's nomadic mode of life.
The couple would have continued with their obscure sustenance if not for the National Geographic who discovered them in 2013 and featured their hand-picked lifestyle in Life Below Zero.
Read Also: Darren Sugg Bio Reveals Essential Details! Fortnite Director Family, Net Worth & More
Furthermore, no one would have cared about the couples' disastrous marriage, if not for the recognition gained through the series.
Life In Alaska: Andy Bassich prepares for annual river breakup in Life Below Zero (Published: 22 Oct 2016)
Who would have thought the couple who celebrated yearly river breakup would grieve over their version of a breakup!
3. Andy Bassich Alone After Divorce Among Outraged Fans
The reality about the relationship is that it proves there are no such things perfections. Imperfections are always there in every tie even in relationships potentially replicating a success. But the slight difference is in the way of learning to live with it. Some sort the clash and continue while some call it quit in the midway.
Andy and Kate held on to their vows for ten years before it officially collapsed in 2016. Andy's bio of a married man turned to a divorcee after his wife filed for a divorce citing irreconcilable differences as the reason.
Andy had issues that Kate couldn't live with any longer. So she decided to break the knots with a confrontation of years of mental and physical abuse from her former husband, Andy.
Discover: Gay Man Scott Mills Dusts Away Boyfriend Tragedies, New Partner Gives Serenity
The divorce left the abusive husband alone in the snow, but what made it worse was the hatred that followed.
The revelation that Kate made outraged the documentary fans. They showed theirs detest towards Andy without hesitation. Some even hated the Nat Geo 's crew for bringing him back in the series of 2016. There is barely anything that he can do to soothe the rage while the Nat Geo team is trying to defend with requests to fans to back off commenting on cast's personal life via their Facebook page in May 2016.
We ask that viewers keep their discussions based on the content of the show, not on speculations about the offscreen personal lives of the cast. Thank you.
The old fellow is living his alone with sled dogs in the unforgiving cold. However, for the man who seems to have conquered wild Alaska, loneliness is not an option and has himself on numerous occasions claimed to not feeling lonely. Instead, he believes being alone is the life he has chosen.
And his loneliness seems to be sufficed by his bulging net worth, earned through what he loves doing the most!
4. Andy Bassich's Mouth Watering Net Worth
The reality star gave up worldly pleasure to live a life from scratch. But fortune has followed him where he goes and has earned a lavishing net worth of $250,000.
Another Reality Star: Rick Dale Fascinating Bio: Once Fired, Wife & Family Reigns Over Massive Net Worth Now
The fortune in large part has come through his appearance in the reality show, Life Below Zero, and with the show still a firm favorite among viewers, his net worth is on the up. A millionaire in the making? Only time will answer the question.
And when it does, make sure to stay connected to find out!!!