Who are Alexa Chung Parents and Siblings? | Chose To Take Her Father On Date
Fashion Designer Alexa Chung has a strong bond with her family. Her parents and siblings often attend her shows. The 39-year-old fashionista seems especially close with her father and has taken him as a date on multiple events.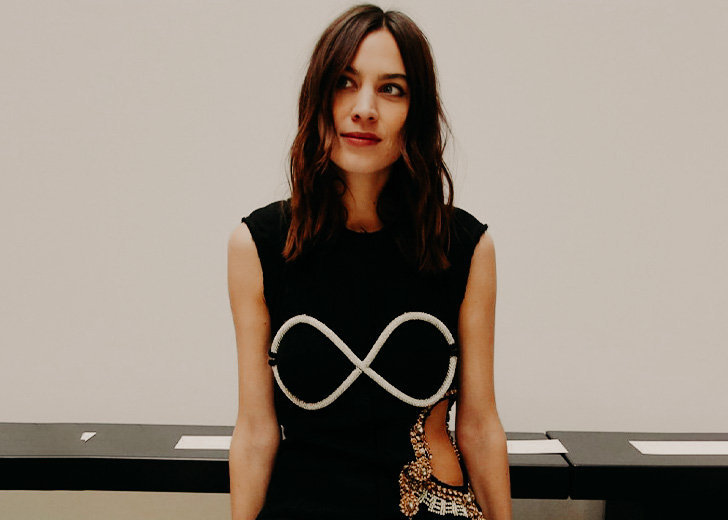 A trendsetter known for her sense of style in the fashion industry, Alexa Chung is well-rounded as a model, author, TV presenter, and fashion designer with her own clothing fashion line.
Besides staying close to her passion in the glamor industry, the fashionista is very close to her family too as they have been seen attending her shows.
Not just that, her father, who is her biggest fan, has even accompanied her to various events as her date. A scroll through his Instagram and we get to see almost every other post is about his family, including daughters Alexa and Natalie.
Alexa herself has more than 6.1 million followers on Instagram and shares, however, she barely shared about her personal life on her social media.
Read the full article to know more about Alexa Chun's parents, siblings, and age.
Interesting Read: Know about Tom Sturridge's Current Girlfriend, Alexa Chung, and Their Relationship
Who are Alexa Chung's Parents?
Alexa's parents are father Philip, a graphic designer, artist, and painting enthusiast, and mother Gillian, who is a literature enthusiast. 
The parents are often seen in Alexa's shows. 
Does Alexa Chung have a sibling?
Alexa's sister Natalie Chung is a designer. She also has two brothers: Jamie, who is an architect, and Dom, the Global head of Music for Soho House.   
Dom was seen with his sister Alexa at a reception at Buckingham Palace in February 2023.
Her brother Jamie is also a photographer, whereas Dom attended ALEXACHUNG Fantastic collection party in 2018 as a DJ. 
How old is Alexa Chung?
Model-turned-television host Alexa Chung, who has battled endometriosis, was born on 5 November 1983 (age 39) in Winchester, England. 
At the age of 16, she was scouted at Reading Festival after which she began to model for CosmoGirl and Elle Girl. 
Alexa Took Her Dad to Meet The Duchess Of Cambridge
Alexa Chung's father, Phil Chung, is very active on social media and often posts about how proud he is of his daughter's achievements. He even shared his excitement for her Netflix show Next in Fashion.
Similarly, the fashionista has a special bond with her old man as we can see that she takes him as her date in various events. Alexa attended The Royal Academy Of Arts Summer Exhibition preview party and The Portrait Gala in 2019 with her father as her date.
She even took him to attend the fourth annual National Portrait Gallery Gala, where they met The Duchess of Cambridge, Kate Middleton.
You May Like: Alexa Chung Polyamorous Relationship Exposed; Romancing With Boyfriend And Also Open To Lesbian Dating
In her Instagram stories, she is seen prepping her dad to meet the Duchess. He did get to talk to her, and they spoke about children's painting and, being a painter himself advised her to collect all her children's paintings.
Alexa's Father, Phil, is Three-Quarters Chinese
Born and raised by an English mother and a Chinese- English father, Alexa is of mixed ethnicity. Her father, Phil Chung, is three-quarters Chinese, and her mother, Gill Chung, is fully English. Phil is a retired graphic designer and paints house portraits, whereas Gill is a housewife.
Alexa's parents' relationship seems to be still going strong as they are seen attending her shows together.
Old Read:  Alexander Skarsgard's On-off Relationship with Ex-Girlfriend Alexa Chung
Alexa Considers Herself A Brat For Being the Youngest Of The Siblings 
The 39-year-old fashionista is the youngest of four siblings consisting of two brothers Jamie and Dom, and a sister Natalie.
In an interview with Independent, she called herself a brat. She said, "As the youngest of four, I think it's fair to say I'm the brat. I'm the one who asked for a pony, was fussy about eating meat, and always demanded attention."
All of Alexa's siblings are married and have children of their own, whereas Alexa said in 2022 that she was "too young for babies" as he anticipated her 40's birthday. 
She is close with her family as they are seen attending her shows, and they even went on vacation to Italy together in 2018.

Alexa Chung with her family in Italy (Photo: itschungxalexa.tumblr.com)
Past Dating Life: Inside Alex Turner's Love Letter to Ex-Girlfriend Alexa Chung
Alexa Started As A Model Before Becoming A Fashion Designer
Alexa was scouted to be a model at the age of 16 and remained in the modeling field for four years. She has appeared on Vogue covers and as the face of brands such as Superga and Longchamp. 
After that, she decided to explore other fields and started working as a TV presenter. She joined Channel 4 and presented the shows: 8 Out of 10 Cats and Big Brother's Big Mouth. Alexa also hosted her own show, It's On with Alexa Chung for MTV in the US. 
In 2013, she published her first book, 'It' where she shares her own personal inspirations, musings, and electric sense of style. It is a collection of writing, doodles, and photographs. She has also written for many magazines and served as a contributing editor for British Vogue.
The fashionista was busy with her own high-end brand Alexa Chung, released in May 2017, but she decided to close the operations in 2022.