Alexander Skarsgard's On-off Relationship with Ex Girlfriend Alexa Chung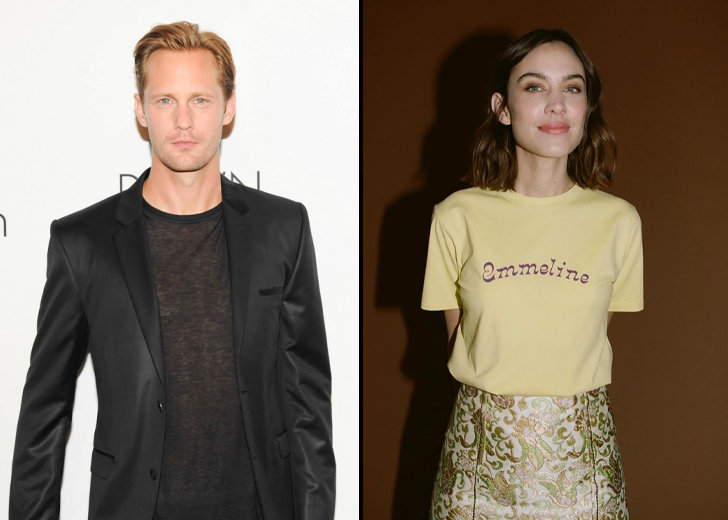 True Blood star Alexander Skarsgård keeps his personal life away from the spotlight. Even though his relationships with his previous partners have attracted a lot of attention, the actor himself has barely revealed anything about them.
Skarsgard's most high-profile relationship to date was with British model and fashion designer Alexa Chung.
The two first sparked dating rumors in February 2015 after they were reportedly seen together at a Father John Misty show in New York. The following morning, they were spotted once again at a coffee shop.
A month later, in March 2015, Skarsgard and Chung were seen holding hands at Caviar Kaspia in Paris during fashion week.
Alexander Skarsgard and Ex Girlfriend Alexa Chung
Despite their numerous sightings together, Skarsgard and Chung kept their relationship away from the public eye.
When asked about Chung's thoughts on him previously dressing up as a drag queen, Skarsgard responded by saying, "Who?" The two remained mum about their dating life for as long as they were together.
The last time The Legend of Tarzan star was seen together with Chung as a couple was when they left a May 2017 Met Gala after-party.
In July 2017, E! News reported that the two had separated. The reason for the split was said to be their hectic schedule.
"No one cheated on anyone," a source told the outlet. "It was a clean breakup that was caused by busy schedules and distance. They really did love each other and were pretty serious. They still have respect for each other."

Alexander Skarsgard's ex girlfriend Alexa Chung (Source: Instagram)
Are They Still Dating?
Not long after the news of Skarsgard and Chung's split surfaced, several reports saying Skarsgard had moved on came out.
Page Six reported Skarsgard had started dating model Toni Garrn after being set up on a blind date by a mutual friend.
E! News later reported that Skarsgard and Garrn weren't romantically involved with each other.
"Alex and Toni just recently met each other but there is no romance," a source told E! News. "A few people all hang out. Very casual. It wasn't a date. Nothing is going on with them."
Aside from Skarsgard sparking relationship rumors with Garrn, neither Skarsgard nor his ex girlfriend were romantically linked with anyone else.
In March 2018, Skarsgard and Chung were spotted together in London. This led to many people speculating that the two had reconciled and were going out once again.
However, none of the parties involved commented on the issue. No one found this surprising, as both the actors had remained largely private about their personal lives.
And while many believed the speculation to be true, a source told The Daily Mail that they were just friends and weren't rekindling their romance.
"She's always cool with everyone she dates and stays in contact and even will hang out with them after they break up," the source said. 
"She and her other exes have hung out after they break up and [Alexander] is no exception."
Skarsgard and Chung haven't been seen together after the aforementioned sighting. In June 2020, it was confirmed that she was dating Orson Fry.