'Teen Mom' star Adam Lind's Personal Life Explored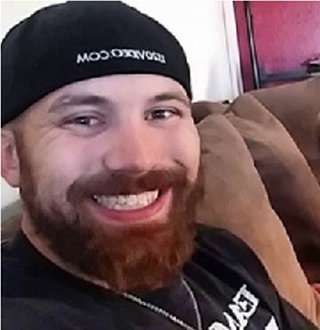 American reality TV star Adam Lind was a troubled soul for many mainly because of his ultimate bad boy attitude, questionable tattoos and numerous encounters against the law. Still, he was never deprived of a 'spicy relation', with him being a 'Dad' to his two baby angel-like daughters and a broken engagement. 
The South Dakota native is famous to the world for his participation in the American reality TV series 'MTV's 16 and Pregnant' and 'Teen Mom 2'.
Adam Lind In Teen Mom 2:  Watch Aubree Asks Adam About the Father-Daughter Dance' Official Sneak Peek | MTV (Published on 27 May 2016)
Adam is a former bodybuilder who rose to fame during the show Teen Mom 2  because of his constant brawls and abusive nature towards Chelsea Houska, his ex-girlfriend, on the show.
Adam Lind's Short Bio & Rise To Stardom
Adam Lind was born on 16th of July 1989 in South Dakota which lies in the mid-western region of United States.  
On March 2010, Adam made his debut in television at the age of 19 in reality TV series Teen Mom 2.
Adam got his spot on the show as the father of Chelsea Houska's first daughter Aubree. On the show, audiences got to view his abusive nature towards his then-girlfriend Chelsea and was labeled as the 'bad boy' of the show.
Also Read: Why Jackson Galaxy & Wife Married At Sanctuary | Life, Weight Loss & More
The Teen Mom 2 star is always popping up in the news for all the bad reasons like his addiction for drugs, domestic violence, refusing to pay child support, DUIs(driving under the influence of drugs), and many more.
Adam Lind Net Worth & Salary
The 29-year-old star has kept his net worth confined. But reportedly, it was known that he earned $285,000 per season for his participation in the reality TV show Teen Mom 2 and even got additional bonuses for reunion episodes.
However, his lifestyle prone to substance use has resulted in him losing all the money he earned and as reported he is in serious money trouble, even not being able to pay 'Child Support' money for his two daughters, Aubree & Paislee.  
Adam Lind's Relationships With Girlfriend
Adam Lind has been involved in a few failed relationships in his life. Despite his bad rapport, he gets enough attention from ladies mostly due to his shredded physique and good looks.
You May Like: Manish Dayal & Wife Married Life Status! Keeping To Wedding Vows Or Split?
The handsome hunk was in relation with Chelsea Houska, also a Teen Mom 2 star, before he made his reality TV debut. During the show Teen Mom 2, it could be seen that the couple had a rocky relationship despite having a daughter, Aubree Houska, together. Because of their differences, they eventually split up in 2012.

Adam Lind & His  Ex-Girlfriend:  Chelsea Houska, Adam Lind with his daughter Aubree (Photo: Pinterest)
In a reunion episode of Teen Mom 2 in June 2018, Chelsea slammed her ex-boyfriend, Adam, of being a "huge irresponsible d**k".
After his split with Chelsea, Adam was seen in a romantic relationship with Taylor Halbur. The couple featured in Teen Mom 2 as parents of Paislee Mae Lind, Adam Lind's second daughter, who was born on 3 September 2013.
Interesting: James Roday Reel Wife & Real-Life Girlfriend Married Another Actor! Why?
Like his first relationship, he and Taylor also didn't last longer than few years and the couple went their separate ways in 2014.  
And in a court document obtained by Radar Online in June 2017, Taylor accused Adam of killing her dogs, acting abusive towards her and using steroids when they were together.
But Adam remained mum about the accusations made against him by his ex-girlfriend. 
Putting aside her failed relationship with Adam, Taylor tied the knot with Joe Leonard in August 2018.
Is Adam Lind Married With Wife-To-Be, Stasia Lynn Huber? 
Despite dating with numerous girls, the 29-years-old reality TV star is not married till date.
However, in the summer of 2016, the gym-enthusiast got engaged to girlfriend Stasia Lynn Huber, a therapist by profession, and started a living together relation.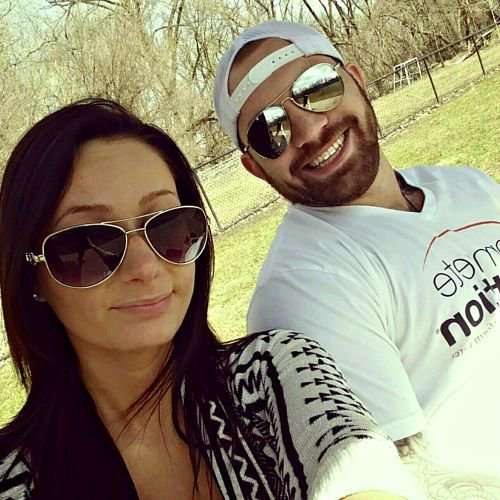 Adam Lind & His Wife-To-Be: Adam sharing a photo of him with ex-fiancee Stasia Huber (Photo: Pinterest)
Despite their affection towards each other, the relationship turned sour very soon and in April 2017 Stasia reportedly broke the engagement after she got tired of Lind lying to her about the drugs and his over-all bad behavior. 
She even filed a restraining order against him later.   
Adam Lind's Dramatic Weight Loss & Run-In With The Law
The 29-year-old keeps getting in the news for all the bad reasons partly because of his history of drug use. In 2017, Lind tested positive for methamphetamines which ultimately cost him the custody of his youngest daughter.
The same year, the bodybuilder got further into the microscope when he appeared to have lost a dramatic amount of weight in a picture of him with his daughter, Aubree.
Also See: Tanner Buchanan Bio Reveals: Family Details To Girlfriend & Dating Status
Media was quick to speculate that the transformation in Adam's weight was mostly due his history of drug use.
Using substance is not the only problem Adam has, as he has had his fair share of run-ins with the law on numerous occasions.
In 2018, Adam reportedly got arrested for ' violation of a stalking protection order' and 'non-support of a minor child'.