Sofia Richie's New Boyfriend Keeps Things Low-Key — Inside Their Relationship
Sofia Richie and Elliot Grainge started out as friends.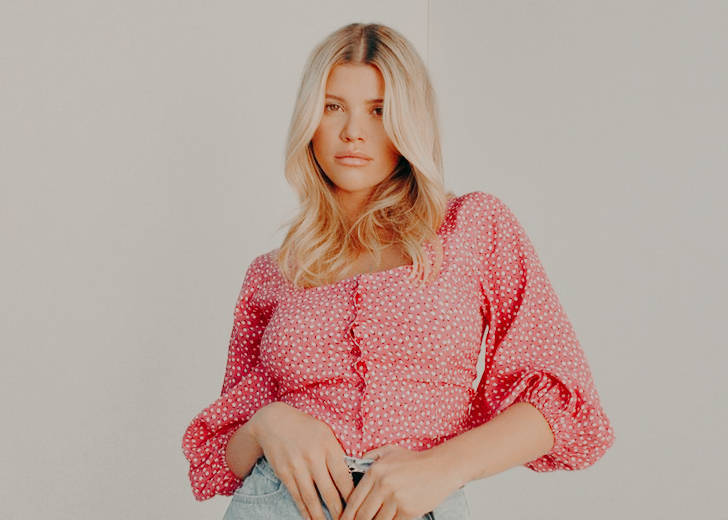 After her public split from Scott Disick, model Sofia Richie is dating Elliot Grainge, who, unlike her ex-boyfriend, doesn't fancy living in the limelight.
Richie and Disick are no longer together. The 22-year-old social media personality moved on from her 37-year-old ex with her new beau Elliot Grainge. 
Sofia Richie And Scott Disick's Relationship Timeline
Initially denying dating rumors, multiple reports suggested that Disick and Richie were in a relationship, despite their 16-year age gap. The pair were strong for three years, before splitting for the second time in three months, Elle reported.
While Disick and Richie continued remaining mum on romance rumors, they were spotted in Cannes in May 2017, per People. They were later seen leaving Nobu together, sparking dating rumors.
They made multiple appearances on each other's Instagram Stories and were even given a Congratulations cake at a restaurant, making their relationship official. A source told E! News at the time that Richie has been interested in Disick for a long time.
Kourtney Kardashian, who shares three kids with the Talentless founder thought her ex's fling with Sofia was a bit weird. Nevertheless, she always wants the best for him and will make sure he is happy.
The pair made their relationship Instagram official with Richie posting a picture of them in Puerta Vallarta, Mexico. The model's father, Lionel Richie told that he wasn't happy about his daughter dating a 34-year-old, Us Weekly reported.
In June 2018, Disick packed on PDA with an unknown woman in Wyoming during Kanye West's album listening party. Richies had left him after he was unfaithful in Miami, according to Us Weekly. The pair debunked these rumors. On May 27, Page Six reported that they had officially called it quits.
Scott Disick And Sofia Richie Have Moved On To New Relationships
The Flip it Like Disick star is now dating Amelia Gray Hamlin, after splitting from his girlfriend of nearly three years. Richie has also pushed ahead by getting into a relationship with Grainge, 27.
Richie confirmed speculations making the rounds online about her romance with a mystery man on Instagram. Even seven months after her split from Disick, the young socialite did not tease any romance on her social media account. However, she was spotted by the paparazzi on various dates.
Last fall, she was linked to Cha Cha Matcha founder Matthew Morton for a short period, however, they called it quits after only a few months of dating. Richie was then spotted on a Miami beach during a PDA-packed date with billionaire heir Gil Ofer, but they ended their fling after a few dates.
Singer Lionel Richie's youngest daughter now has a new man in her life, and he works in the music business as well. A source told ET that she has been dating Grainge, whose father Lucian Grainge is the CEO and Universal Music Group Chairman.
"They have been friends for years and Elliot is also close with Sofia's brother, Miles," the insider noted. Much to the delight and relief of her family, she is now dating someone they approve of and like, the source added.
Earlier this month, the model posted a sweet picture of her kissing Grainge to her Instagram account, confirming her courtship.

In March, she shared a picture of herself and Grainge wearing face masks, and left her fans wondering who the mystery man.
While Sofia wasn't willing to divulge details about her new relationship, Disick kicked off the final season of Keeping Up With the Kardashians by revealing the ultimatum Richie gave him that led to their split, ScreenRant reported.
According to Disick, she grew jealous of the relationship he had with Kourtney. With tensions mounting, the two decided to call it quits. While the reality TV star is dating another 19-year-old model, Richies has moved on to a more appropriate relationship that her family approves of.