Who Is Elliot Grainge? 4 Facts You Need To Know About Sofia Richie's Boyfriend
Sofia Richie has stepped back into the dating game with music executive Elliot Grainge after breaking up with the 'Keeping Up With The Kardashians' star, Scott Disick.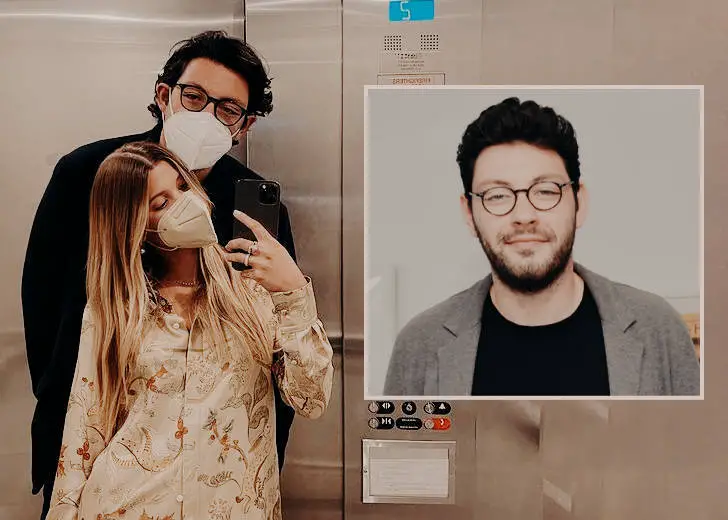 Sofia Richie has stepped back into the dating game after breaking up with the Keeping Up With The Kardashians star, Scott Disick. This time around, the 22-year old model is dating music executive Elliot Grainge. 
According to a recent report from ET, Grainge has been friends with his now-girlfriend for years and is also close to her brother Miles. The socialite has also featured her beau on Instagram.
The snap, accompanied by a single sunflower emoji as the caption, frames the stunning model and Elliot taking a mirror selfie inside an elevator with face masks on.
Understandably, fans were curious about the guy in the photo and want to know more. Here are four facts that you should know about music exec Elliot Grainge.
1. He Has His Own Record Label
Elliot founded the 10K Projects, the label behind 6ix9ine and Trippie Redd's launch, in 2017. 
Back in 2019, Billboard broke the news of Elliot's 10K Projects and Create Music Group's decision to invest in Homemade Records, a digital marketing firm specializing in music. The report further detailed that the joint venture will converge their efforts to help the Gen Z rappers take off. 
According to Forbes, the label has had signed thirteen gold and eight platinum/multi-platinum singles that have accumulated a total of 22 billion streams.
2. His Father Is The CEO Of Universal Music Group
Apparently, music runs in the family.
Elliot's father, Sir Lucian Grainge, is a legend in the global music industry. Having spent his life in the field, he has signed and worked with artists like Jay Z, Elton John, Katy Perry, Queen, Rihanna, The Rolling Stones, Sam Smith, U2, and Amy Winehouse, among many others.
For his exceptional contributions to the music industry as a whole, he was bestowed with a knighthood in 2016 by Her Majesty The Queen Elizabeth II in the Queen's 90th Birthday Honours.
That is just one of the many accolades to his name.
3. He Only Follows One Handle On Instagram
If you were thinking of looking Elliot up on Instagram, don't bother!
His Instagram page is a ghost town, and he only follows one page: 10K Projects. Moreover, there is not a single post, not even a tagged one.
4. A Business Genius From A Young Age
According to Variety, Elliot showed a lot of business potential even when he was just a student. He was a bright lad who had taken an interest in spread betting on the market values of everyday commodities and used a loophole in the U.K. law to pass his profits as gambling winnings. 
Around the same time, he also ran a successful bottle-service club promotion business that served a clientele of several Boston-area dance clubs and hip-hop venues. Even now, he uses his talent to source talent off of SoundCloud, which he admittedly uses as a cheat sheet.