Max Joseph Is Keeping His Net Worth Together despite Leaving MTV's 'Catfish'
Max Joseph's last episode on 'Catfish' aired on August 22, 2018.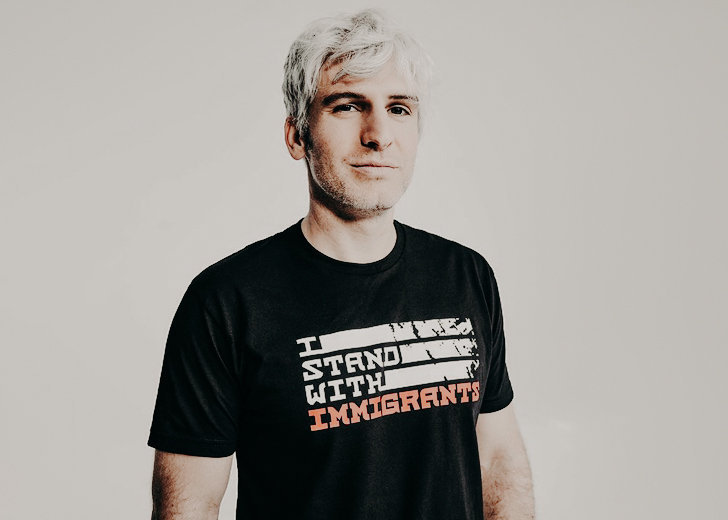 A chapter on Catfish ended, when one of the show's co-hosts, Max Joseph, announced his departure from the MTV reality show in 2018. 
Joseph revealed on Instagram on August 8, 2018, that he would not be returning to the show the following season. Despite helping the team for over seven successful seasons, he left the show after his last episode premiered on August 22, 2018.
So, why did Max Joseph leave Catfish? 
The harsh reality was that he had been juggling two careers; a TV host and a director. And while his busy schedule was a dream come true, his life could no longer sustain it. 
His emotional message explains why he moved on, and it all made perfect sense.
"The time has come, sadly, for me to move on from Catfish," the television personality wrote. "Working on this show for the last seven years has been one of the most meaningful experiences of my life."
Further elaborating the statement, he said he had gained a great deal of knowledge about himself, the nation, and human nature. He continued that he and Nev Schulman had become brothers, and their bromance had developed before their eyes in the past years. 
According to Joseph, it was the right moment for him to exit the show. Although it was a tough decision for him to end the journey with MTV, he revealed he was looking forward to what lay ahead for him, Schulman, the crew, and the program. 
Fans, understandably, were concerned about how his departure from Catfish would affect the bromance between him and Schulman. However, Nev reassured everyone that their brotherhood was here to stay in a separate message.
Since the departure, former Miss Teen USA Kamie Crawford has subsequently taken his place as the new host.
Joseph Is Maintaining a Stable Net Worth
Although it has been over two years since he left the MTV show, Joseph Is very much in the game and has a stable net worth.
According to Celebrity Net Worth, the filmmaker has an estimated net worth of $250 thousand. 
His filmmaking career gained traction with the release of his first feature film We Are Your Friends, a 2015 romantic drama directed and co-written by Joseph. It featured Zac Efron and Wes Bentley.
According to his official website, the New York native has written, directed, and produced multiple short films, many of which he juggled between traveling and filming for Catfish.
Besides that, he has also worked on advertisements for Pepsi, Nike, Starbucks, and Toyota Prius, among others. Joseph even worked at GOOD Magazine as the Video Creative Director.
The talented filmmaker directed the documentary titled 12 Years of DFA: Too Old to Be New, Too New to Be Classic, which was released in 2013. 
He was then nominated for a Teen Choice Award in 2014 for Male Choice Reality/Variety TV Star.
New Projects
Joseph is currently working alongside his wife, Priscilla, on her accessory firm MAXCILA.
However, he hasn't abandoned filmmaking.
In 2017, he released his first documentary from his Charismatic Thinker video essay series, which also includes videos on bookstores and signs.
The Catfish star made another exciting announcement regarding a new filming project in late 2019.
Monica Lewinsky and Joseph teamed up for the HBO Max documentary 15 Minutes of Shame. The film is about public humiliation in modern culture.
The documentary will explore bullies, bystanders, journalists, psychologists, politicians, and in-between specialists. It will make use of follow-doc storytelling, social experiments, and the analysis of social behavior.
The documentary is still listed as being in development on IMDb, and the leading stars have not offered an update on it in a long time.