Kamie Crawford's ventures In TV hosting, entrepreneurship & modeling have boosted her overall net worth
After being crowned the first-ever Miss Teen USA from Maryland, Kamie Crawford has worked tirelessly across various segments to establish her brand while promoting self-love and positivity to young women worldwide.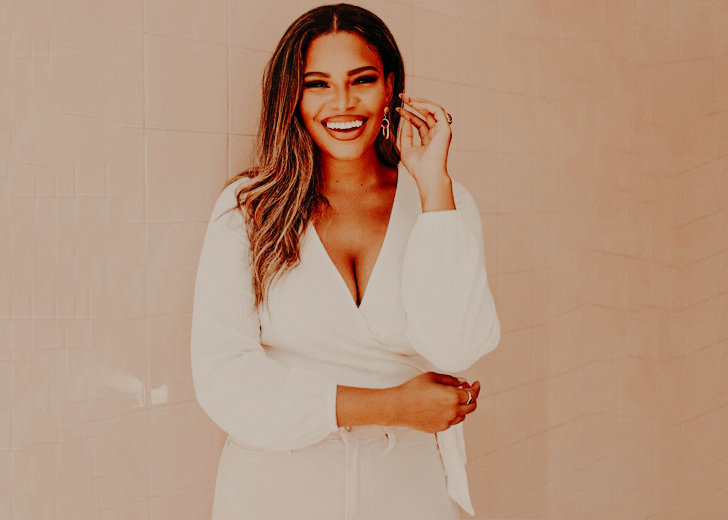 The ultimate beauty with brains, Kamie Crawford, has proved to the world that one can excel in many fields simultaneously, all thanks to her supreme talent, dedication, and commitment. The former Miss Teen USA, after winning the crown, fully immersed herself in the digital beauty world and media platforms that have boosted her overall net-worth.
First Miss Teen USA from Maryland
Crawford initially came into the limelight when she won Miss Teen USA's title in 2010, held at the Atlantis Paradise Island Resort in the Bahamas. Making her hometown proud, she was the first contestant in history to win the crown from Maryland. Moreover, the model also became the fourth African American and third Hispanic to win the title. 
Upon being crowned, she also won $100,000 worth of scholarship, trips, clothes, and an opportunity to share a New York apartment with other title winners for 365 days. Crawford joined the pageant after a friend who competed two years earlier encouraged her.
"I decided to enter the Miss Maryland Teen USA pageant after a friend, who had competed two years before me, encouraged me to take part. She thought I would be successful and have fun."
This beauty queen has worked as one of the top models in the industry for over eight years, preaching self-love and body positivity to women worldwide. As per reports, American models earn an average of $51,000 annually, and keeping in mind that Crawford has been in the field for almost a decade, it contributes quite well to her net worth.
Crawford is A Co-Host for an MTV Series
After entering the Entertainment industry as a pageant winner and a model, Crawford began her television career as a part of a rotating judging panel in the second part of the MTV series Catfish, Season 7, along with singer Elle King, basketball athlete Nick Young, actress Kimiko Glenn, and model Slick Woods. 
Earlier in 2020, as the virtual second half of Catfish Season 8 premiered, the media personality was officially signed as the permanent co-host next to Nev Schulman.
Having a passion for investigative journalism, Crawford is putting her own "FBI" skills to the test while she filled in alongside Schuman after long-time co-host Max Joseph's departure, who left the non-scripted series to focus on his filmmaking career. 
Apart from that, the gorgeous lady is also one of the guest commentators for pop specials, fashion, and news reports on CNN and WTNH-TV.
Crawford Is Also a Clothing Entrepreneur
With the vision of promoting body positivity and diversity, the content producer launched her own brand NOX Life that sells amazing clothing and accessories to women of all shapes and sizes. Moreover, the entrepreneur doesn't miss any opportunity to showcase her make-up skills and vlogs on her YouTube Channel.
That's not it! When the former beauty queen is not facing the camera, she is busy collaborating with brands like Swarovski, Lancome, Dove, Rent the Runway, and many more that add value to her total net worth.
It's amazing to see a woman doing so well in multiple sectors and building her empire. Crawford is a true inspiration to all young women who are trying to make their mark.