Jacqueline Ray Wiki: Where's She Today After Having Daughter's Husband Killed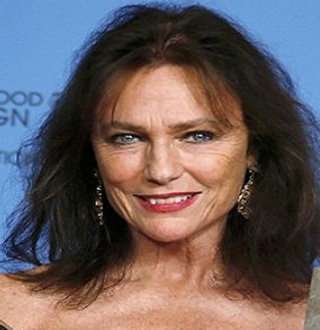 Quick Summary
| | |
| --- | --- |
| Date of Birth | July 17 ,1952 |
| Age | 67 Years 7 Month(s) |
| Nationality | American |
| Profession | Model |
| Relationship Status | Single |
| Husaband/Spouse | Clarence Barry Witmer (m. 1992-?) |
| Ex-Husband | Tom Selleck (m. 1971–1982), Shephard (m. 1966-Divorced) |
| Divorce/Split | Yes (Twice) |
| Net Worth | Not Disclosed |
| Ethnicity/Race | White |
Jacqueline Ray has lived quite a life, marrying three times and spending the entirety of her life in the limelight. But in 2014, she got in the headlines for all the wrong reasons, and she is paying the price now for it.
Today, the veteran actress is passing her days atoning for the sin she committed, behind bars.
The California-native is a former American model and an actress who is widely known for her appearance in 1981 hit movie, Beyond the Universe. She also featured in other hits including In like Flint (1967), The Killings at Outpost Zeta (1980), and Magnum P.I. (1980).
Apart from that, Jacqueline is also remembered as the ex-wife of the famous American actor and film producer, Tom Selleck.
Here is a captivating list of wikis on Jacqueline Ray about her wedding details, age, net worth & more.
1. Jacqueline Ray's Wiki-Bio
Jacqueline was a widely popular name, especially in the 1980s. She was born in the famous city of Burbank, California, with the birth name, Jacqueline Mary Ray.
Interesting: Maureen Dowd Wiki: Who Is Columnist's Husband At Old Age?
It is believed that Ray began her career as a model from the early 1960s. But she got fame from her acting exploits.
Jacqueline got her big break in 1967 while searching for roles when she was cast in the movie, In Like Flint. The actress went on to act in other blockbuster movies like The Killings at Outpost Zeta (1980) and Beyond The Universe (1981) which peaked her popularity to the top of the charts.
Decades later, she featured on the 2006 TV show, Unfabulous and its sequel, Unfabulous: The Best Trip Ever (2007). Ever since then, she has not done much acting.
2. Jacqueline Ray's Pursuit To True Love Led To Three Weddings
It is fair to say that the veteran actress has had lots of ups and downs when it comes to her personal life. She has been married three times.
Her first husband's name is Shepard; beyond that, his information remains veiled. The couple had a son named Kevin Shepard (born in the year 1996). But things didn't work out between them.
On 15 May 1971, Jacqueline married actor-producer, Tom Selleck. He adopted her son, Kevin Shepard, now known as Kevin Selleck. Kevin became an actor as well following his step dad's footsteps.
You May Like: Matt Drudge Wiki: Alleged Gay, Married, Net Worth & Sexuality Report On Blogger
Unfortunately, after 11 long years of togetherness, this one also ended in divorce in August 1982.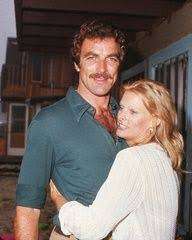 Raining Love: Jacqueline Ray & her then-husband, Tom cuddle each other with love (Photo: Pinterest)
Then came her third marriage. She married for the third time with Clarence Barry Witmer in March 1992, and the couple was blessed with a daughter, Umeko.
3. Where Is Jacqueline Ray Today? Post-Hiring Hitman To Kill Her Son-In-Law!
Life is full of uncertainties. A happy life could in a moment turn into a disaster. And it's not just life that is uncertain, it's often the people who harbor the most uncertainties. You never know, the sweet uncle drew living next to you could possibly turn out to be a psychopath the very next day. A similar case befell the life of Leon Baucham (Jacqueline's son-in-law).
The often sweet and lovely Jacqueline was part of a huge scandal in 2014. She was sentenced to 18 years in prison for pleading guilty in hiring a hitman named Luis Barker to murder her son-in-law, Leon Baucham; Leon was the husband of her daughter, Umeko.
Also See: CNN Analyst Philip Mudd Wiki: Former CIA's Age, Married & Family Details
Jacqueline, who boasts a massive net worth of $5 million, reportedly paid 12 grand to the hitman for killing her son-in-law. According to her, Leon was continuously harassing and abusing her daughter, Umeko, pledging that she did it out of fear of her daughter's life.
During her hearing, her daughter pleaded the judge for mercy, saying:
"My mother is not an evil person...I know she was trying to protect me, and I love her very much."
However, mercy wasn't granted. The judge denied any possibility of a reduced sentence and refused to look past the act committed by Jacqueline regardless of the cause.
After her sentencing, Jacqueline Ray uttered these words in hopes of redemption one day in the future,
"It is my hope with my sentencing here today, with God's mercy, everyone would someday forgive me."
As of today, Jacqueline is atoning for her sins in prison- quite a turn in fortune from where she once was. As for forgiveness, for commiting a such a horrendous crime, will God, will anyone ever forgive her? or will she live out the rest of her life with misery, shame, and guilt?
---