Is Maureen Dowd Married? Who Is Her Husband?
Maureen penned an opinion column about her marijuana induced experience... In the article, she chronicled the state of... Her brother, who is an avid Donald Trump supporter, has often been the source of... Her liberal views were put to the test as her brother's rhetorics began to gain...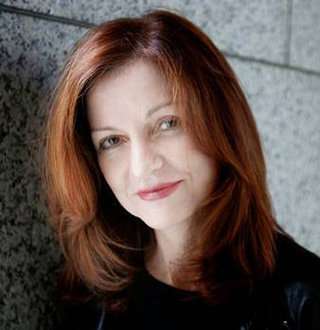 New York Times columnist Maureen Brigid Dowd was one of the most prolific figures in Journalism over the last two decades. She penned some of the biggest pieces, never shying away to manifest her feminist and liberal views in her writing.
The 66-year-old D.C. native's dating history littered with dating men of highest statures. Despite her old age, the public seems fascinated with what she writes and who she dates. Here we have compiled some fascinating wikis to shine a light on her tumultuous history with her brother, her past muses, her love-hate relationship with marijuana and her accolades.
1) Maureen Wins Pulitzer Prize in 1999
Prior joining The New York Times in 1983, she applied her trades at Time Magazine and the Washington Star. In 1995, twelve years after joining The New York Times, Catholic University of America alumni was penning an op-ed for the paper.
Maureen sits down with Terry McCarthy, CEO of Los Angeles World Affairs Council to discuss the 2016 U.S. Presidental Election (Published on 27 September 2016)
Four years earlier, in 1991, she had won Breakthrough Award from Columbia University. She was also nominated for 1992's Pulitzer Prize for national reporting.
Recognizing her contribution in women issues, New York Women in Communication awarded her a Matrix Award in 1994. However, her biggest achievement wouldn't come until the year 1999, when she won a Pulitzer Prize for her coverage of the Monica Lewinsky scandal.
2) Terrible Before & After Experience With Edible Pot 
On 3 June 2014, Maureen, writing for the New York Times, penned an opinion column about her marijuana induced experience. In the article, she chronicled the state of paranoia and anxiety she found herself in after she had taken a bite or two of edible pot, which she had bought from a local dispensary. She wrote:
I felt a scary shudder go through my body and brain. I barely made it from the desk to the bed, where I lay curled up in a hallucinatory state for the next eight hours. I was thirsty but couldn't move to get water. Or even turn off the lights. I was panting and paranoid, sure that when the room-service waiter knocked and I didn't answer, he'd call the police and have me arrested for being unable to handle my candy.
Her passive aggressive piece didn't sit well with the pot community. In retaliation, the pot advocacy group Marijuana Policy Project put up a billboard with her look-alike on it with the slogan:
Don't let a candy bar ruin your vacation. With edibles, start low and go slow.
After drawing much criticism, weed connoisseur Willie Nelson came to her defense and even invited her to his tour bus to talk pot.
See Also: Giselle Fernandez And Husband; Status With Daughter's Father – Strong Or Broken?
3) Maureen Dowd 's Sibling Rivalry With Brother, Kevin Plays Out Publically
Maureen is all too familiar with being the butt of the jokes. Her brother, Kevin Dowd, who is an avid Donald Trump supporter, has often been the source of an embarrassment for her.
Her liberal views were put to the test as her brother's rhetorics began to gain traction. As a response, she wrote a piece titled My Brother Kevin's Not Tired of Winning on 23 November 2017. In the article, she laments being questioned about her brother's support for Donald Trump everywhere she goes.
4) Maureen And Ex-Boyfriends Maintains Friendships
The Are Men Necessary? When Sexes Collide, the author has had a rich history of dating prominent public figures. She was once involved in an intra-office romance with John Tierney.
Her office was placed next to her then boyfriend's. Speaking to New York Magazine in 2005, she described the office arrangement as:
It's like, 'Out of all the gin joints in the world…' It is weird. … we share a bathroom, which I guess could have ended up happening if we'd gotten married.
Onto her other notable romances, It is rumored she and the creator of The West Wing, Aaron Sorkin had a fling back in the day. But, not much is known about the alleged fling.
Her high profile relationship with actor/producer Michael Douglas, however, is public knowledge. They had dated in the 90's and after their breakup remained friends.
Years after their split, Maureen reflected on their early romance and recalled a moment where Michael had confessed to not being afraid of her.
You May Like: Clarissa Ward Bio: Happily Married To Husband, Adds Baby To Family
5) Maureen Dowd 's Husband May Not Have Lived Up to Feminist Standard
At age 66, Maureen is still a spinster. To say she's married to her job as a New York Times columnist is to downplay her passion. Her stern feminist views may have played an equally potent role in her decision to not acquire the services of a husband.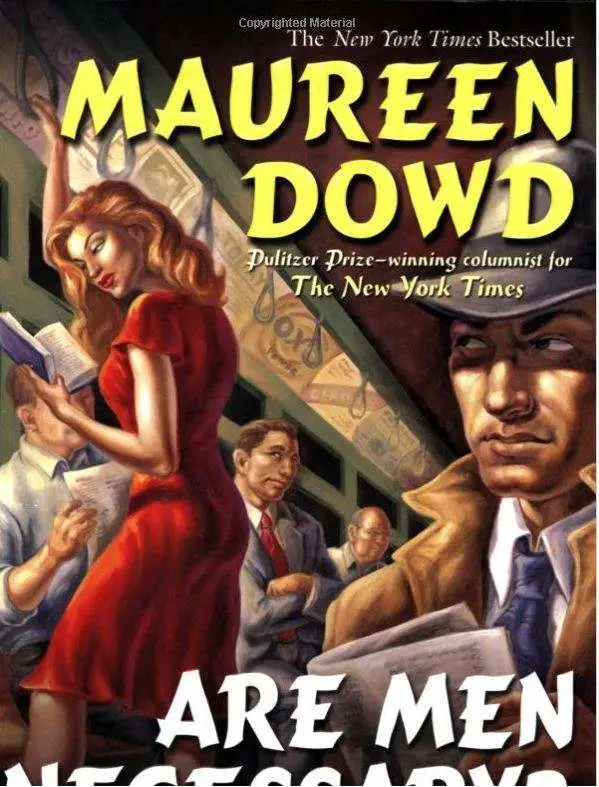 Men Are Trash: The cover of Maureen's 2005 book Are Men Trash? depicts her dressed in red standing while seated men observe her.
In her 2005 book titled Are Men Necessary? When Sex Collide, she put forward her views on modern feminism and discusses the worthiness of pursuing a husband.
If anyone has read her writings, the fact she doesn't have a husband even at her age shouldn't come as a surprise.