Gael Anderson Bio: Wedding To Andrew Lincoln, Age 45; Rocky Or Rock Solid?
Gael Anderson and her husband fell over a cuppa and the love that began with a cup of tea...It was love at first sight for her boyfriend turned hubby as he got lovestruck by her beauty...The wedding was a secluded event attended by a few guests...And in 2007, the couple welcomed their first child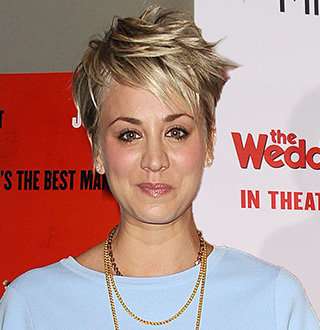 Sometimes love is pretty simple! All you need is just a single glance and you are set for life.
Socialite Gael Anderson and her husband fell over a cuppa and the love that began with a cup of tea has remained strong--despite the tea being drunk more than 10 years ago.
The London native rose to fame following her relationship with acclaimed actor Andrew Lincoln. Her marriage with The Walking Dead actor brought her up to public consciousness.
Priorities: A quick look at Gael Anderson's family status in 2018 (Published on 30 May 2018)
Gael Anderson's famous husband is not the only famous person she is related to, as her family also had a big name celebrity.
Gael Anderson Bio: Born To Musical Parents
Gael Anderson was born in 1970 in London, England. However, her exact birthday is not known courtesy of her remaining quiet on the personal front.
Her father Ian Anderson is a British musician and songwriter well recognized for his rock band Jethro Tull and mostly for his unique style of playing the flute. Her mother, Shona Learoyd, is the second wife of Ian following a divorce with Jeanie Franks.
Also Read: Peter Gunz Wiki: Engaged To Girlfriend Of Age 18, Wife Breathing Fire
She grew up alongside her brother James Duncan Anderson, who is the producer of Hole Agency which is a brand that represents various artists.
Her Eccentric Hair Inspired By Rod Stewart
Growing up in the shadows of her rockstar father, she was influenced by his eccentricity. And that eccentricity seems to have spilled on her life as she has a fabulous dressing sense along with her unconventional hair.
Her boyish blonde locks, all spiked up seems like an ode to Rod Stewart, the biggest rock star in the 70s and 80s, a time when Gael grew up.
How Much Is Her Net Worth?
Gael's life seems to have two periods- before her marriage and after her marriage.
Much of her life before she met her husband is relatively unknown. It was only after she married actor Andrew LincoIn, that she started dawning on public eyes.
Her husband Andrew Lincoln is a famous name in Hollywood, mostly known for his recent role of 'Rick Grimes' in TV series The Walking Dead (2010). Besides that, he had also played a prominent part in the 2003 romantic movie Love Actually. Adding to that, he's also played the role of 'Simon Casey' in the outstanding TV Series Teachers from 2001 to 2003.
Andrew's flaming career has given him a whopping net worth of $16 million. Gael's net worth, however, has not been disclosed to the media.
How Did Gael Meet Andrew Lincoln?
Gael first met Andrew on the set of TV series Teachers in 2001 where she was circulating tea for the crew.
It was love at first sight for Andrew as he got lovestruck by her beauty falling in love instantly. Shortly after the first meet, the pair started spending more time together.
You May Like: Don Imus Retiring From Show Is One Of The Saddest 2018 Moments
Talking in 2017 about how did it all fall in places for him, Andrew Lincoln explained,
"I saw someone that I just fell for, it was amazing, You can't really quantify or explain emotions. It's part of my business, sure, but when it's the real deal. Ours is a very ordinary love story, I suppose. We met, we spent time together, and then I proposed and we got married and had children."

- Andrew Lincoln
After dating each other for more than four years, the couple decided to step up their relationship and thus got married.
Gael Anderson's Wedding With Andrew Lincoln At Age 36
It was 10 June 2006, when Gael and Andrew decided to perpetually remain as partners and tied the knots.
The wedding was a secluded event attended by few guest of honor. Chris Martin and his then-wife, Gwenyth Paltrow were the most notable guests who attended the wedding.
And in 2007, the couple welcomed their first child; daughter Matilda Clutterbuck. Not longer than three years since their daughter was born, they embraced their second child; son Arthur Clutterbuck.
Family First: Gael Anderson enjoying a vacation at the beach with her husband, Andrew, and their kids in 2016 (Photo: Pinterest)
Gael and Andrew have been sharing a rock solid relationship and they've passed twelve years as a married couple since their wedding. Gael has fulfilled every role diligently after the wedding--whether that be of a mother or a caring wife.
Another Actor: David Sutcliffe Still a Dating Material! The Once Married Actor Aging Like a Wine
So much so, that Andrew has never felt the need for a smartphone because he is confident that his wife will take good care of the kids when he is away from home.
Well, not many need if you have such a strong pillar holding your back!