Dr. DisRespect Allegedly Cheated on His Wife Once — How Are Things between Them Now?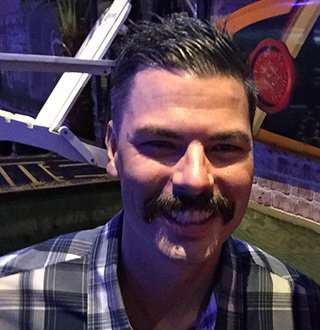 American Twitch.tv streamer Dr. DisRespect had his secret revealed when a close friend of his confessed that he had cheated on his wife in 2017.
So, how are the streamer and his wife holding up with their marriage after a few years?
Dr. DisRespect is quite well known for playing battle royale video games including PlayerUnknown's Battlegrounds, H1Z1, and Call of Duty: Black Ops 4, and streaming them on the gameplay streaming site, Twitch.
He is quite popular in the gaming community and had amassed more than 3.58 million subscribers on Twitch.
Sadly, In June 2020, he was banned from Twitch for reasons that remain unexplained. His channel was also removed from the site.
It's Youtube Not Twitch: Dr. DisRespect uploads a compilation of his Call Of Duty Blackout streams from twitch on his YouTube Channel 'DrDisRespect' (Published on 7 November 2018)
As a smooth gamer on the platform, Dr. DisRespect was given The Game Awards for the category of Trending Gamer in 2017.
Dr. DisRespect's Rise To Respected Gamer Through Twitch, Net Worth
As like many others, the doc also started playing games so as to take a break from the daily hectics of an ordinary life. He like many others at the beginning of this decade was addicted to playing war games, Halo to be more specific.
You May Also Like: Heidi Rhoades Wiki: Jillian Michaels, Age 44, Split After Ring - Why?
But unlike many others, Dr. DisRespect had a problem, he was excellent at playing the game. His eccentric character originated as he excelled in playing Halo 2; where players could engage with each other in real time.
This gave him an opportunity to showcase a dominating character of himself as he was pretty good at the game.
He soon started posting content to YouTube, and his first video, posted on 11 January 2010, was a gameplay video of Call of Duty: Modern Warfare 2.
Dr. DisRespect, age 36, began to get featured in multiple videos on the gaming channel Machinima, where he mostly played Call of Duty.
He stopped posting on YouTube in late 2011 as he was appointed the community manager of Sledgehammer Games on 16 March of the same year. But the gamer soon left the work in 2015 to heighten his full-time streaming career.
According to various online portals, he enjoys a net worth of more than a million dollars. 
It is not just his gameplay and streaming abilities, but his avatar that has attracted a huge amount of viewers. 
Dr. DisRespect Real Name & Real Face Reveals Family Man 
The gaming guru has a carefully harbored the image of an eccentric man, with a mustache that would make Freddie Mercury proud. However, that is not what he looks like in real life. 
Real name Herschel 'Guy' Beahm IV, Dr. DisRespect was born on 10 March, 1982, and was raised in Encinitas, California.
Most people still don't know his real name and let's not forget to mention that he often hides his real face by dressing up as his character wearing a mullet wig, sunglasses with a mustache.
Read Also: Ben Mulroney & Wife Wedding Talks; Children & Net Worth At Age 42
And the real name and his real face might have remained in obscurity had he not been drawn in a mighty fiasco.
Dr. DisRespect Cheated On His Wife
It was in December 2017 when one of Guy's top moderators, OHMEGA slipped the word that Dr. DisRespect had been cheating on his wife.
Tipsy from drinking whiskey, OHMEGA confessed that he knew of four different women that Guy cheated on his wife with within two years.
The allegation was caught live on stream but has since been deleted, and OHMEGA apologized for it on a tweet, saying 'I f**ked up. I'm sorry everyone.'
Soon after the incident, he stepped down as a moderator soon. Dr. DisRespect, on the other hand, reached out to his fans in his real-life avatar and apologized for his doings.
Dr. Disrespect And His Wife Putting Past Behind & Starting Anew
After issuing an apology to his wife, Dr. DisRespect disappeared from streaming for about two months, which led to numerous speculations. 
However, two months later, his emphatic return answered all the speculations. He returned to Twitch along with his wife in her own character of  Mrs. Assassin which suggested that the couple had been trying their best to remold their relationship. 
They have a beautiful daughter named Alana and they couldn't waste more time to delve into mistakes made in thepast.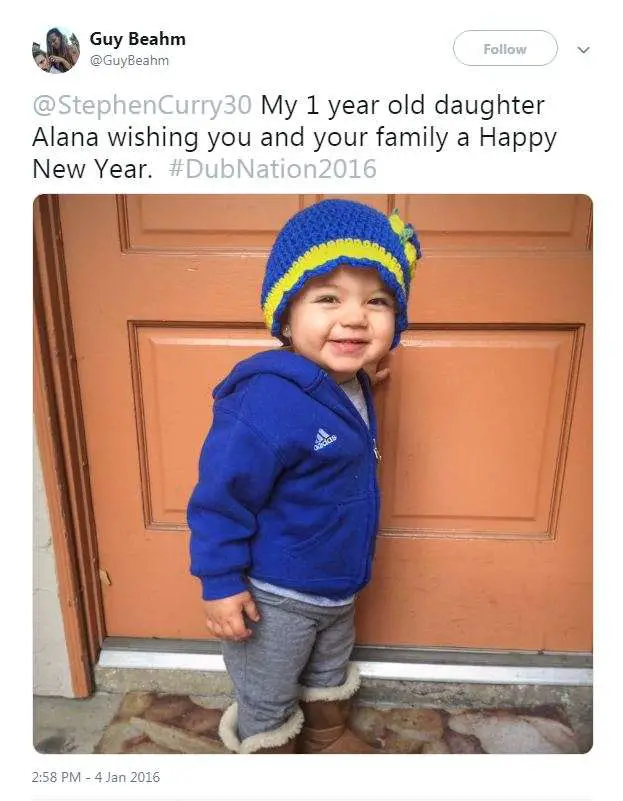 Can't Stop Awwing: Dr. DisRespect posts a picture of his then-1-year-old daughter on Twitter wishing his fans a happy New Year (Photo: Dr. DisRespect's Twitter | 4 January 2016)
You Don't Want To Miss: CNN David Chalian Married Bliss! Proud Gay Man's Ethnicity, Parents
The streamer confessed to Rolling Stone that his mistakes still affected his relationship with his wife and daughter and that the two are taking appropriate steps while repairing the relationships.
I knew it was going to be a long time before I came back, and, to be honest, given the emotional stress my wife and I still experience daily, I feel I came back too soon. I'm hoping our working relationship will strengthen our personal relationship. I'm extremely lucky and happy to have her by my side still.
Well, all we hope is that the two maintain their marriage and become the parents that their daughter can look up to everyday. And as of 2021, the two still seem to be together.