Brittney Atwood, Wife Of Roman Atwood; What Is Her Net Worth At Age 27?
American social media personality Brittney Atwood..met her husband Roman Atwood at the hospital... gave birth to her daughter... engaged to be married.... the couple tied knots in the month of...Married to an A- grade highest paid personalities on YouTube who has 15 million subscribers ..... enjoys a fair share of her husband's fortune.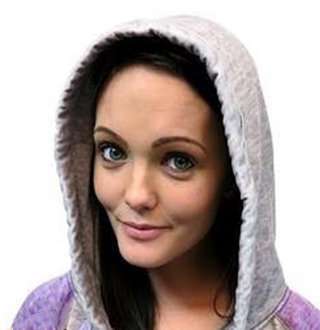 American social media personality Brittney Atwood who was just an ordinary girl years ago met the love of her life after high school.  Falling in love instantly after their first meet, she jumped into the wagon of marriage with her YouTuber husband, who boasts a massive net worth, quite late only after decades of dating.
Ohio born is a YouTuber who posts vlogs on her channel Brittney Smith Vlogs. Moreover, she is best recognized as the wife of YouTube sensation Roman Atwood and often appears in his vlogs.
Roman Atwood Vlogs: Brittney Atwood appears in her husband's vlogs on YouTube (Published on 6 February 2015)
She is a mega sensation on Instagram with over 3.1 million followers and has over 1.35 million fans on Twitter as well.
Brittney Atwood Short Bio & Age
American national Brittney Danelle Smith, who was born at Ohio on 16 February 1991, didn't get to grow up with her parents together as they got separated when she was a young age. She has a sibling named Veronica is close to both of her parents and also shares a good relationship with her step-mother.
Delving into the life of young Brittney she faced quite a rough time in high school and carried a gothic style. After high school, she got a job as an assistant for a dentist.
Brittney Atwood Met Roman Atwood At Hospital For The First Time
But the first job wasn't the only thing she got after high school; she also got to meet the love of her life.
She met her husband Roman Atwood at the hospital when her sister Veronica was giving birth to the first child of Chase Gilroy, who happened to be Roman's best friend.
The two fell in love after they met each other and have been together since November 2008.
Related: Shanna Riley Wiki: Post Divorce, Roman Atwood Calling Her The 'B-Word'
Her husband Roman Atwood is an American YouTuber, comedian, prankster, and vlogger. He was previously married to Shanna Riley until 2008 and even shared a child named Noah Atwood with her. The couple filed for divorce as Shana was cheating on Roman.
Brittney Atwood Gave Birth To Baby Before Getting Married
After dating since 2008, the couple also decided to take a step further and graced a new bundle of joy Kane Atwood to their life in 2011.
In order to look after her son, she left her job to raise him and moved in with Roman. Around that time, her boyfriend got lucky and became a huge star on YouTube.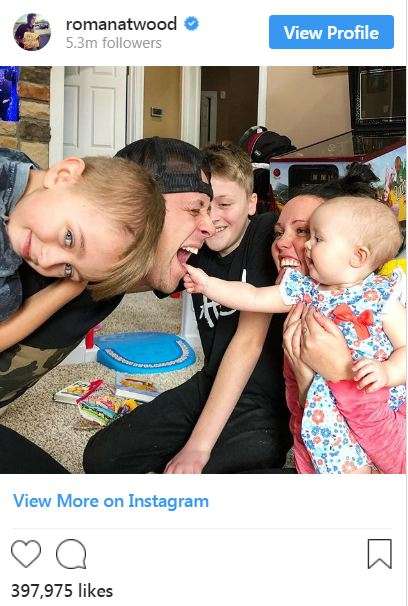 Atwood Family: Brittney Atwood enjoys family time during their time in Dubai (Photo: Roman Atwood's Instagram| 2 April 2018)
She frequently appears in Romans' vlogs and a video titled 'Anniversary Prank Backfires' is what made her famous among her husband's fandom which currently has garnered  91 million views.
See more: Acacia Brinley, Married & Mother To Cutest Baby - At Just Age 20! Spectacular Journey
In 2017 she also gave birth to her daughter Cora Atwood.
Brittney Atwood's Husband Surprises Her With Engagement Ring After Decades Of Dating
The darling couple, who had been together for over 9 ½ years sharing two children together, surpassed their height of already adorable romance on 30 April 2018 when they announced that they're engaged to be married.
Her husband proposed her with an elegant engagement ring in quite a lovely way as he teased the proposal before it happened by posting a picture of the ring with the 27-year-old's sleeping form in the background on Twitter.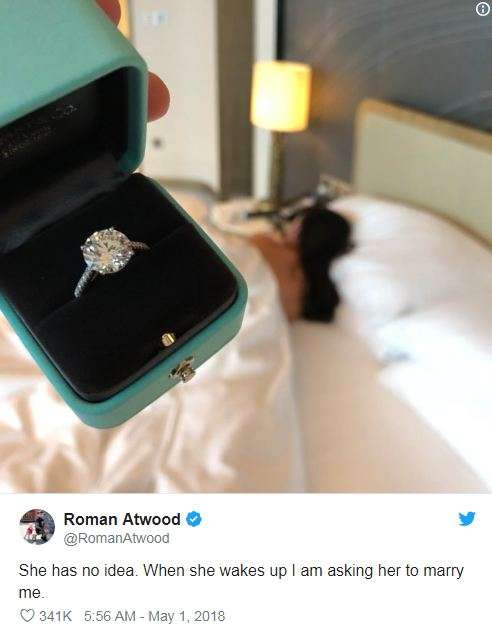 Engagement Ring: Brittney Atwood's husband waits to surprise her with a marriage proposal (Photo: Roman Atwood's Twitter)
A few hours later Roman posted a picture on Twitter after Brittney accepted the proposal. How adorable!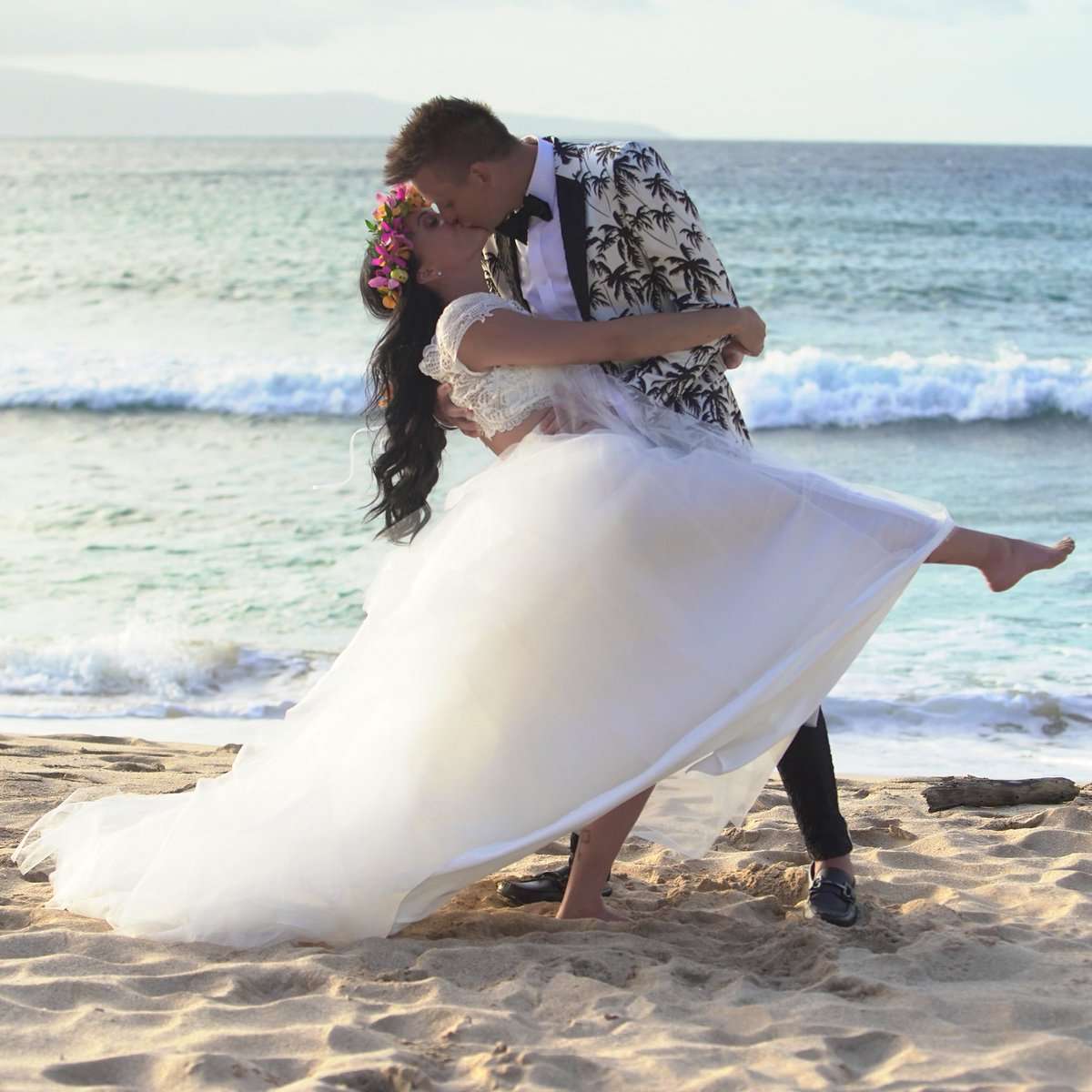 Wedding Day: Brittney Atwood poses with her husband for a picture on their special day (Photo: Twitter)
Soon after the engagement, the couple tied knots in the month of July 2018 on the Hawaiian island of Maui where Brittney was dressed in cute white dress and Roman was dressed in fancy Hawaiian-palm-tree-printed-suit.
Brittney Atwood Shares Huge Net Worth With Roman Atwood After Wedding 
Married to an A- grade highest paid personalities on YouTube, who has 15 million subscribers on his channel, Brittney definitely enjoys a fair share of her husband's fortune who earns a yearly salary of $152K - $2.4M solely from YouTube.
Besides YouTube, Roman is involved in a reality prank show featuring Howie and Alex Mandel and produced a DVD series called The Nerd Herd that was sold at the Warped Tour in 2006. He also owns an online store and has his own clothing line called Smile More.
You Might Like: Tristan Tales 23 Makes Girlfriend Vlog & Its Cutest! Siblings, Family, Net Worth & More On YouTuber
Brittney, on the other hand, helps her boyfriend shoot vlogs when he isn't around and is also busy with her boyfriend's merchandise management.
Including earnings from YouTube and different other business ventures, her husband earns $10 million yearly. And according to CelebrityNetworth Roman Atwood boasts a net worth of $12 million.