What Bob Edwards, NPR Show Host Did So Wife Of 3 Decade Left?
American radio broadcaster Bob Edwards has served...besides being a radio host he was also an... veteran radio journalist started his career in the industry... left the show to serve as a senior correspondent for...he was married to....and married each other as well.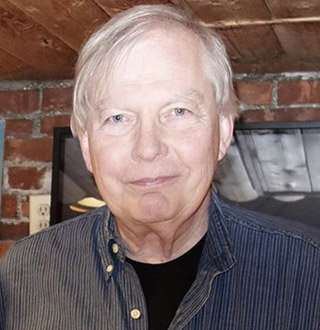 American radio broadcaster Bob Edwards has served NPR for almost three decades, and after his seven years off of the radio network, the thrice-married man found love with someone from NPR as well.
Bob Edwards is an American radio journalist, who gained his widespread popularity as the first host of NPR's (National Public Radio), Morning Edition show.
Radio Show Host of NPR: The University of Maryland at College Park video features Bob Edwards who is well recognised for his former role as host of NPR's 'Morning Edition' (Published on 21 February 2008)
Prior to the show, he was also the host of Sirius XM Radio's The Bob Edwards Show and Bob Edwards Weekend; NPR's show All Things Considered.
More Radio Personalities From NPR: Cancer Survivor Cokie Roberts Rejoices Old Love With Husband With Steady Health
Besides being a radio host he was also an author of four books; Anybody Who Needs to Be Sure Is in Trouble (1982), Fridays with Red: A Radio Friendship (1993), Edward R. Murrow and the Birth of Broadcast Journalism (2004), and A Voice in the Box: My Life in Radio (2011).
He is the member of NPR Hall of Fame who is the recipient of Peabody Award.
Bob Edwards Short Bio & Age
He was born as Robert Alan Bob Edwards on 16 May 1947 at Louisville, Kentucky. He attended St. Xavier High School and later graduated from the University of Louisville recieving M.A. in Communication (American University.)
The currently aged 71 veteran radio journalist started his career in the industry by working for a radio station in New Albany, Indiana. Later on, he worked for the US Army on American Forces Korea Network at Seoul anchoring TV and radio news show.
Then, he worked as a news anchor for WTOP/1500. In 1972, he worked for Mutual Broadcasting System as a national newscast anchor.
Bob Edwards Big Show, Morning Edition in NPR Brought Him Fame
Then he went on to serve as a co-host for NPR's show All Things Considered in 1974. However, his career only gained a huge success in1979 after became a host for the NPR show Morning Edition. Throughout his time as a host of the show, he was very popular among his listeners and critics.
But sadly in 2004, he left the show as per the decision of NPR's management to bring a new host in order to develop a new perspective for the show.  Bob expressed his gratitude towards the show saying:
"I am proud to have served with my Morning Edition, colleagues, who perform a daily miracle at ridiculous hours when resources are not abundant. I am grateful for the many years of support from NPR member stations and look forward to continuing to visit them and meet our listeners. That audience is the best and the brightest in broadcasting, and it's a challenge to meet its expectations. Morning Edition will continue to be my first source for news. I wish all the best to its new host."
He left the show to serve as a senior correspondent for NPR News, but after filing just one story, he left NPR in 2004 and went to XM Satellite Radio to host The Bob Edwards Show until 2014.
What is Bob Edwards Net Worth in 2018?
Bob working for the radio industry almost throughout his life has made the majority of his fortune solely from it.
You Might Like: Kirk Minihane Age 43 Bio: Loving Family With Wife, Net Worth & Parents Details
As an NPR host for 25 years, he is estimated to have earned an average salary of $48,886 while as a host for SiriusXM his estimated average salary is $86K-$92K.
Having earned a handsome amount of salary through his career, it's of no doubt his net worth compliments it too, which as of till today has not been disclosed yet.
Bob Edwards Marriage With Second Wife Ended After Three Decades
Coming to his love life, he is a thrice-times married man. The details about his first wife are almost unknown but the details about his second wife have been disclosed briefly in his book A Voice in the Box: My Life in Radio (2011).
He was married to Sharon for three decades, and his family also included three children Eleanor and Susannah, and a stepson, Brean Campbell. But the long-term couple separated, for which Bob stated, "Sharon ran out of patience with me."
Thrice-Married Bob Edwards Is Married To NPR Reporter 
But for Bob, his love story hasn't found an ending yet, and the clock of love is still ticking with his third wife Windsor Johnston, newscaster and reporter at NPR.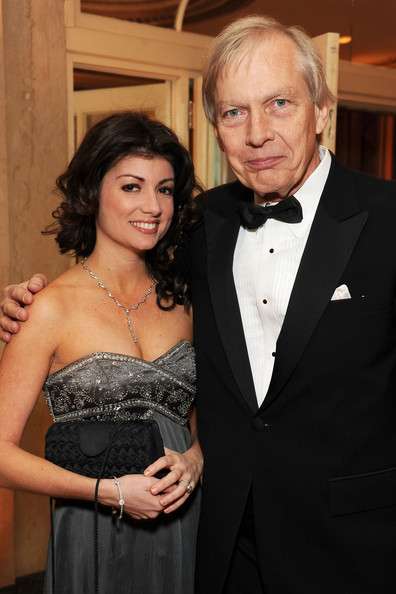 Third Wife: Bob Edwards with his wife Windsor Johnston at 2012 AFTRA Media And Entertainment Excellence Awards (Photo: Zimbio)
See more: Who Is Capital Fm Star Roman Kemp Dating Now After Breakup With Long-Distance Girlfriend?
The couple met when his wife interviewed him on his second book in 2004. But they only started dating in 2011 after re-connecting on facebook.
And since then they have been together enjoying their married life!