Adriano Zumbo Married Talks: Has Wife Or Still Dating Girlfriend? Find Out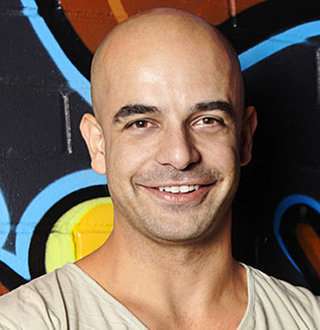 Developed a business ingenuity and fondness for confectionery from his parent's supermarket, Adriano Zumbo is now regarded as Australia's sweets supremo, famed for his weird and wonderful dessert creations.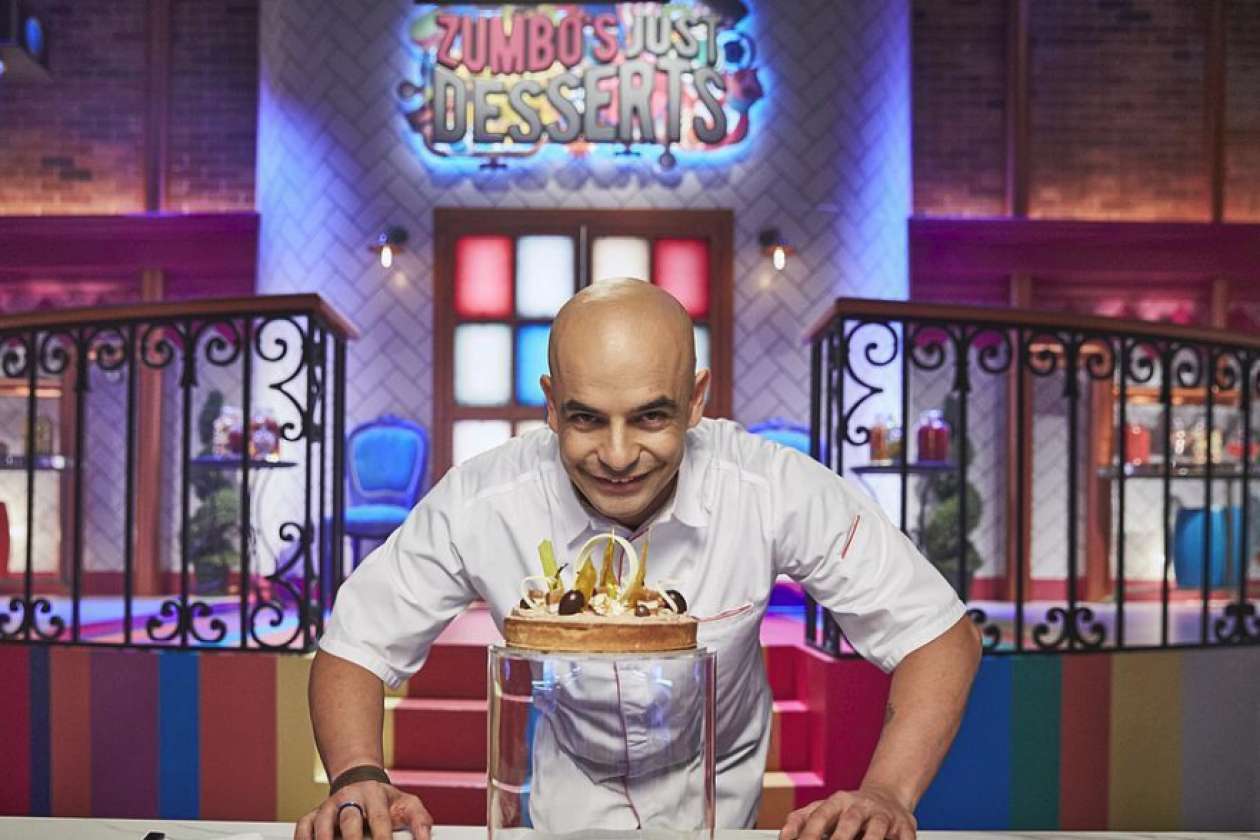 Signature Show: Adriano posing for a picture during his show "Zumbo's Just Desserts" produced by seven networks and Netflix in 2016. (Photo: Netflix)
Adriano Zumbo is an Australian patissier chef who became famous from the show MasterChef Australia. He owns ten stores throughout Sydney and Melbourne including a concept store at The Star Casino.
He has co-hosted Seven Network cooking series "Zumbo's Just Desserts" and appeared in the six-part documentary television series "Zumbo" on SBS one. He is popular as the Dessert King and appeared as a judge for Netflix' American reality television cooking web series "Sugar Rush" in July 2018. He has appeared on every season of MasterChef from the first season.
Interesting: Geoff Tracy Biography: Age, Wife And Family To Net worth Of Restaurant Owner
Find Out Zumbo's Ethnicity & Age From His Short Bio
Adriano Zumbo was born in 1981 to Italian parents Frank and Nancy Zumbo from Calabria.
He was raised in Italy and Australia with sister Rosalba in a family of Italian ethnicity. He spent his childhood days as a shy boy spending his weekends at his parents owned local IGA supermarket in Coonamble, New South Wales, where he was terrified to even of speaking to customers.
After schooling, he moved to Sydney at the age of 16 to start his pastry chef apprenticeship in 1997. He worked under renowned culinary icons in Australia and France including Ramon Morato and Pierre Herme.
Now, at the age of 38, he is an accomplished patissier of Australia with a charming personality with standard height, appearing as the guest, judge, and host of the top culinary shows in America and Australia.
Know Adriano Zumbo's Net Worth
Zumbo started his career by supplying homemade tarts, muffins, brownies, and banana bread to local cafes in Sydney and later to market.
With a job of icing cupcakes for Dobinson's Cakes in Rose Bay, Zumbo also worked for the Victorie Bakery for 5 years and then opened his own shop in Balmain in 2007.
He currently owns 10 shops in Australia and his TV appearances add to his net-worth. He recently sold his Balmain home for $1.7 million and his average salary as an Australian Head Chef is around AU$62,264 per year but his exact net worth is not known.
Don't Miss: Mark McEwan, Family Man With Wife! Facts: Net Worth, Restaurants, Bio And More
Is Adriano Zumbo Going To Ring The Wedding Bells With Girlfriend?
Talking about Zumbo's dating life, we can imagine how romantic a person excelled in sweetness could be!!!
When he was 19, he dated his boss' 17-year-old daughter but broke off after 3 years of togetherness. After that, he dated his family lawyer Daniella Ruggero and lived together with her in Sydney's suburb of Balmain around 2012. Both of them were seen in the newspaper's society pages and several events together but broke off around 2014.
Destiny had planned something special for Adriano and he met the love of his life finally in 2016 and she is an aspiring chef and reality star of former My Kitchen Rules Nelly Riggio.
Nelly was offered a role in research and development for Zumbo's dessert chain in Sydney and both of them fell in love. She was formerly dating her My Kitchen Rules co-star JP Huillet for 5 yrs.


Love Anniversary: Adriano posing with girlfriend Nelly on their 2-year anniversary celebration of love and togetherness in November 2018. (Photo: Nelly's Instagram)
Related: Celeb Chef Duff Goldman Turning Girlfriend Into Wife! Getting Married Amid Gay Gossip
Adriano needed a strong woman who could handle the attention he gets from his female fans and understand his success and stardom, and finally he got the qualities in his girlfriend Nelly who is also from the same profession.
The couple is happily dating for 2 years. Both of them are not married as of now but we hope that the beautiful Nelly will soon become the wife of star patissier Adriano Zumbo.
---