Steven Ogg From The Walking Dead, Who Is His Wife Or Is He Gay? Details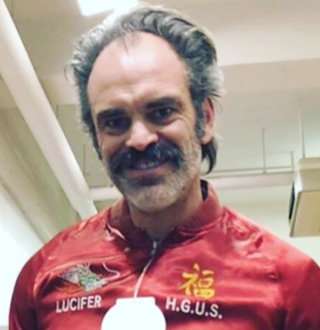 The Walking Dead star, Steven Ogg had his fans squint in confusion when he openly outed his affair while being married to his wife. What led him to the extent of cheating on his wife?
Canadian actor Steven Ogg is prominent for his role as Trevor Philips in the 2013 action-adventure video game, Grand Theft Auto V and his portrayal of the character, Simon on The Walking Dead television series.
Relating With Roles: Steven Ogg chats alongside actors Ned Luke and Shawn Fonteno about their time working with Grand Theft Auto V on an interview from MCM Comic Con London (Published on 28 May 2018)
You May Also Like: Manny Jacinto Bio: Girlfriend Amid Storming Gay Rumors, What Is Fact?
Carrying the net worth of $2 million, Steven has appeared in short films including Thousand Dollar Shoes, Disgrace, The Sandman, Blackwell, and On The Run.
Steven Ogg Gained Stature Through The Walking Dead
Born on 4 November 1973, Steven Ogg started his acting career at the age of 10 in the movie, The Red Dress for the National Film Board of Canada. While he was initially aiming to pursue a career in sports, an injury stopped him from doing so.
But that didn't matter much as the 44-year-old actor honed his acting skills after moving to New York City and began acting in TV shows like Law & Order and Third Watch.
As he had some less known voice acting talents, Rockstar Games hired him in their 2013 favorite video game, Grand Theft Auto V as the voice and motion capture artist for Trevor Philips.
Steven's character was critically celebrated bringing him several award nominations and an award for Best Overall Acting in a Game on the 3rd Annual New York Videogame Critics Circle Awards in February 2014.
Read Also: Mike Sorrentino Age 36 Gets Married, Meet Gorgeous Wife Lauren
With the height of 6 feet 3 inches (1.94 meters), Steven soon debuted in The Walking Dead season 6 as one of the members of the Saviors, Simon who becomes the main antagonist in the seventh season. His roles prominency soon led him to star as Rebus in the HBO series, Westworld.
Steven Ogg's Involvement in Open Affair: What Happened To His Wife?
So, this might be a bit confusing because there are a lot of conspiracies surrounding Steven's married life with his wife that he rarely talks about.
While he has only ever posted one old picture of his wife, Doriane Elliott with his son on mother's day in 2016, the actor has been in an affair with a fashion designer named Katie Eary since 2017.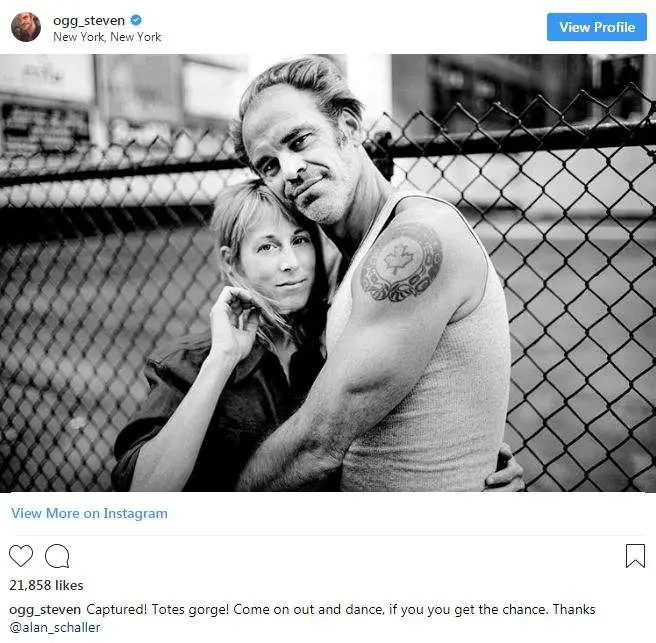 Wife Put Aside: Steven posts an intimate picture with his girlfriend, Katie Eary on Instagram on 14 May 2018 (Photo: Steven Ogg's Instagram)
Adding more confusion to the topic, Steven's wife confirmed in April 2017 that she was still married to him after she found out about the affair in Christmas 2016. So why are they still together? The only sensible reason is that they have a son whom they adore and don't want to make it difficult for him.
You Don't Want To Miss: What If Ross Hull Is Gay? Married, Wife, Parents, Height - A Complete Bio
In fact, The Walking Dead star often shares his love for his son on social media sites, posting his pictures quite often. One of the photos had a cute caption, 'Who needs the sun when you have your son in LA?'
How adorable is that? Anyway, Steven hasn't updated anything on his wife, and nobody knows if they have opted for divorce. One thing's for sure though; the actor being thrown into the conspiracies of his open affair has put away quite far from any speculations of him being gay.
---