Marin Ireland Can Learn From Personal Life Trauma & Parents...So Can We...Bio
From standing up for sexual harassment issues to making lunch together, both have always enjoyed each others company...Her 'boyfriend' allegedly slapped her with enough force and left her with a black eye...Yet, the irony of her life is she will have to tackle relationships and explore love both as an actor and in real life despite knowing...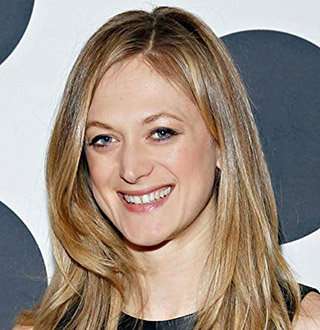 Quick Information
Date of Birth

Aug 30, 1979

Age

43 Years, 6 Months

Nationality American
Birth Place

Camarillo, California, United States

Birth Name

Marin Yvonne Ireland

Profession

Actress

Career

2000–present

Relationship Status

Single(2019)

Divorce/Split

Not Yet

Dating/Affair

No

Ex-Boyfriend

Scott

Net Worth

$1 Million

Ethnicity/Race

White

Religion

N/A

High School

The Hartt School

College

Idyllwild Arts, University of Hartford

Height/ How Tall?

5' 6" (1.68 m)

Weight

58 kg (128 lbs)

Hair

Long

Hair Color

Blonde

Eye Color

Light Blue

Lesbian

No

Children/Kids

Not Yet
It takes a lot of guts to speak against sexual harassment, assault, bullying, and gender violence. Often, victims are constantly judged by the eyes of the public. Being in the limelight and under the microscopic media, celebrities who are themselves, victims of such injustices, are far more vulnerable from scrutinies from the public. American actress Marin Ireland is such a woman who has stood up against men's injustice, learning from her own experiences.
Always taking the theatre beyond the script, the "Girls" actress Marin Ireland responds to great writing with interesting characters. She finds it really interesting about embodying a character that has a lot of authority in her own life. She is an actress known for outstanding, realistic performances which gave her a heightened name in the entertainment industry. This 39-year-old beauty earned a Bachelor Of Fine Arts degree from The Hartt School.
The 2009 Theatre World award-winner actress has been referred by New York Times critic Jesse Green as "one of the great drama queens of the New York stage." Amazingly, her off-broadway theatre debut, Nocturne (2001), and Broadway theatre debut, Reasons to be pretty (2009), were highly acclaimed. In the on-screen world, she is best known as 'Julia Bowman' in the American crime drama series, Sneaky Pete, and as 'Debbie Howard' in Hell or High Water, and 'Ellen Doyle' in Glass Chin. In 2018, she also got roles in the movies, The Empty Man, and  The Man in the Woods, and on tv series, Y.   
Life After Parents' Death: Cameron Post, a.k.a Chole Grace Mortez, dreams of kissing teacher, Bethany, a.k.a. Marin Ireland, girlfriend of gay-convert 'Reverend Rick'; it is short clip  of movie The Miseducation of Cameron post, which highlights struggle of teen Cameron in a conversion camp after her parents die (Published on Nov 7, 2018) 
The Camarillo, California native has had an artistic quality from a very early age, making her way up to Hollywood to pursue a career in arts. She aspires her work to have an impact on the audience after they watch her performances.
 Marin Ireland's Bio (Age) And Parents
On August 30, 1979, Marin Ireland was born in Camarillo, the USA as Marin Yvonne Ireland. She is very lucky to have a supportive mother along with every step she takes in her life.
Read Also: Tobin Heath Concurs Gay & Lesbian Relationship; Who Is Girlfriend?
From standing up for sexual harassment issues to making lunch together, both have always enjoyed each others company. They attend events together and even participates in rallies for a good cause.
Marin stands quite tall at the height of 5 feet and 6 inches. Shiny, beautiful blond hair adds up on her beauty.
What Is Marin Ireland Net Worth?
To make money and a place in the heart of the audience for a struggling actor, it is definitely hard. As Marin was also a struggling actress, she went through many hurdles before making up her net worth to this amount. Every up and down in her career made her the person she is today.
Her net worth is calculated to be around $1 million which she summed up by working hard in her career. She lives in an apartment in CA, which she bought in huge amount. 
Marin Ireland Has Voiced Against Sexual Harassment In Theatre 
The unique work environment in the entertainment industry, one that asks employees to flirt and kiss, argue and fight, strip naked and simulate sex in the name of work can sometimes be hectic.
Being in the industry, actress Marin Ireland, along with a group of actors and other theater professionals, is trying to change this, asking the Actors' Equity to institute more thorough policies to fight against harassment and violence.
Similar: Ksenia Solo Unexpected Boyfriend, Dating For Real? Age, Net Worth & More
Work environment definitely should be a safe place for anyone as we spend most of our time there after home.
Sadly, Marin Ireland Is Assault Victim Herself
Actress Marin Ireland has an assault story of her own with her ex-boyfriend. The saddening incident unfolded when she and actor Scott Shepherd were dating and working together on some projects at the same time. Both were in London, preparing to perform as the title lovers in "Troilus and Cressida." Then as the days unfolded, they found each other arguing about their relationship. And what came next would end everything they had between them. 
This is how Marin became a victim of an unexpected assault, according to New York Times; during one night at their apartment, in between the conversations, Scott allegedly slapped her with enough force and left her with a black eye. However, two days prior, she had slapped him at their apartment.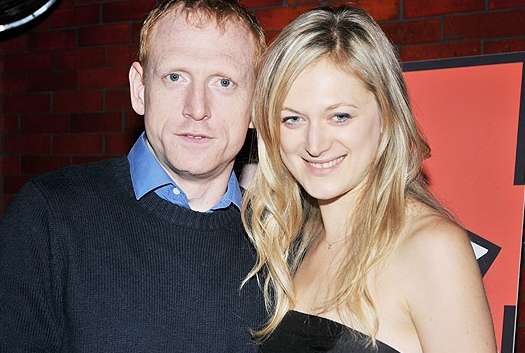 Violent Boyfriend: Marin Ireland and her then-boyfriend Scott Shepherd pose for snap; later their relationship ended after he assaulted her (Picture: broadway.com)
Despite the horrific incident, the production asked her to chose whether she would continue to work or quit the show silently. Thus, she remained voiceless unless the show's completion. She later chose to speak about the incident even after knowing so many fingers will be raised at her. 
 Here is what she has commented about the incident.
"I continue to wonder where responsibility and accountability should be for what happened. Many actors don't know what to do when behavior — physical, sexual, harassment, bullying — crosses a line.
On the other hand, Shepherd publicly apologized to Marin regretting his inappropriate behavior.
Does Marin Ireland Have Boyfriend & Husband In 2018?
Indeed, it can be extremely hard for victims of violence to forget what they went through. Perhaps that is the reason why Marin has been more active in the professional front of her life in recent days. Not only that, she has been voicing against harassment, violence, assault, and bullying in the workplace and beyond.
Don't Miss: Heidi Rhoades Wiki: Jillian Michaels, Age 44, Split After Ring - Why?
Yet, the irony of her life is she will have to tackle relationships and explore love both as an actor and in real life despite knowing one of her past relationships made feel her inhumanly miserable.