Jill Arrington, Single Mom & Former NFL Reporter's New Husband, Revealed?
Jill Arrington is a well-established sportscaster whose marital life... She also shares a relation of aunt to Dakota... started her broadcasting career as a producer for ....she announced her abrupt exit from ... she used to earn an estimated average salary of...couple married in August of 2001 and shares a...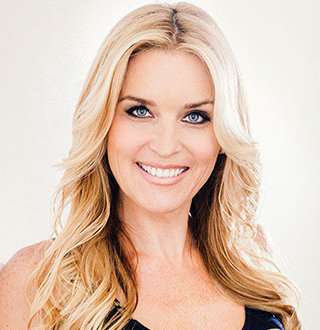 Jill Arrington is a well-established sportscaster whose marital life didn't reach the notion of forever. Despite her husband's absence, she has got someone by her side in whom she finds solace after a broken relationship.
The American sportscaster was best known as the former reporter for CBS owned TV station KCBS-TV and KCAL 9. Prior to working in CBS, she served as a host and feature reporter for FOX Sports.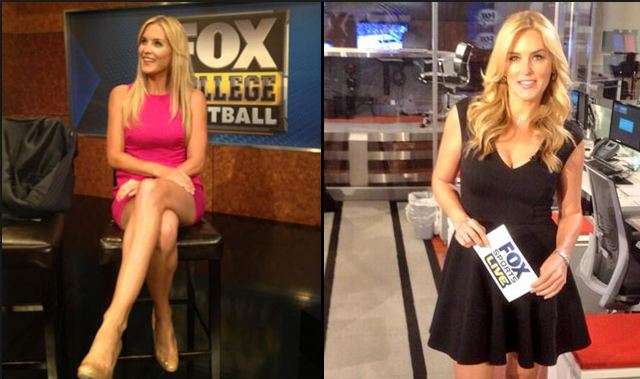 FOX News: Jill Arrington during her time at Fox Sports (Photo: Meet The Matts)
She has worked for another popular sports network ESPN as a sideline, feature reporter and host. Besides reporting, she was also involved in endorsements for sports brands like Zima and Nike.
See more: NFL's Jane Slater Wiki: Married At Age 37? Husband, Height & Detailed Bio!
With the height 5'8 inches; voted as the sexiest sportscaster by Playboy in 2001, she has also worked as a voiceover for Madden NFL 2005.
One Of Jill Arrington's Family Member Is A Football Star
Born on 27 July 1972 in Conyers, Georgia Tiffany Jill Arrington is the daughter of former Philadelphia Eagles quarterback father Rick Arrington and mother Mary Jane. She also shares a relation of aunt to Dakota and Elle Fanning.
She graduated with a Bachelor's of Science in Broadcast Journalism and Political Science from the University of Miami.
What Is The Reason Behind Jill Arrington's Exit From CBS In 2018?
Arington started her broadcasting career as a producer for Paramount's Real TV and the show Main Floor. A golf and tennis enthusiast, Jill embarked into the sports sphere in 1999 as a sideline reporter for FOX Sports covering women' tennis and was also featured in Fox NFL Sunday.
A year later in 2000, she entered sports news haven ESPN as a sideline reporter covering Arena Football games. She also served as sideline/feature reporter from 2000-2004 for CBS. In 2004, she worked as a sideline/feature reporter for ESPN College Gameday.
In 2010, she joined FOX Sports as a sports anchor. She hosted several shows including FoxSportsFlash, FoxSportsLive on FS1, College Football Saturday, Totally NASCAR for FOX.
After five years, she left FOX and joined CBS owned TV Station KCBS/KCAL and worked there until 2018. But she announced her abrupt exit from CBS in August of 2018 through a tweet. She revealed that her exit from the network was blindsided.
 As a sports anchor for CBS, according to Glassdoor, she could have earned at least $60,000 - $176,166 in salary.
Discover: MLB Reporter Heidi Watney & Exec Husband Forever Happy! Engaged To Make Moments
Meet The Person Who Stayed By Jill Arrington's Side After Divorce From Husband
The gorgeous sportscaster was once married to her ex-husband Dean Panaro, who is a voice over agent for Dean Panaro Talent, a KMR Company.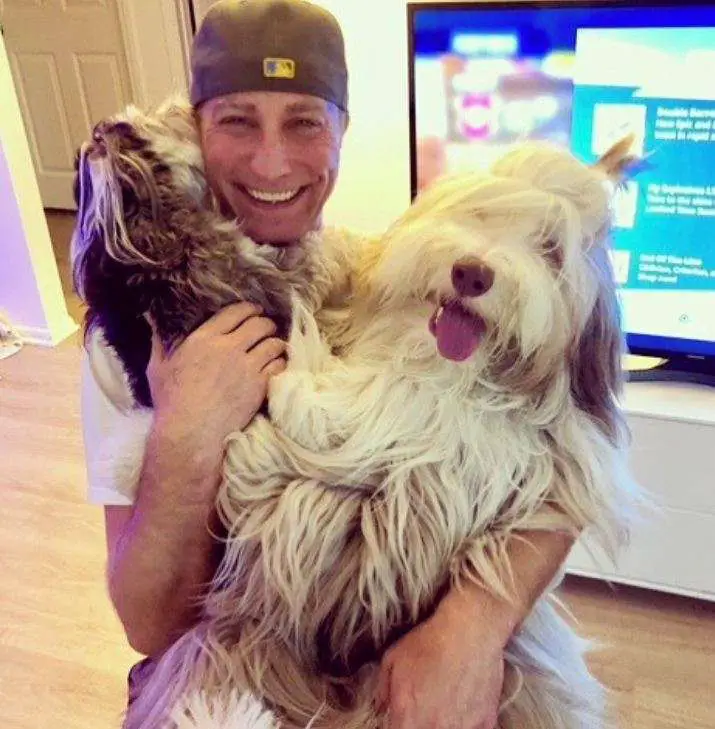 Ex-Husband: Jill Arrington's ex-husband shares a picture with his cute pets (Photo: Dean Panaro's Intsagram| 8 August 2018)
The couple married in August of 2001 and shared a beautiful daughter Presley Kate Panaro. Their only daughter graced into the family in 2004. But the lovely family of three tore apart when Jill and her husband separated in 2014 for some undisclosed reason.
You May Like: ESPN Linda Cohn Age 59 Now: Estranged Married Life, Children Support Lifts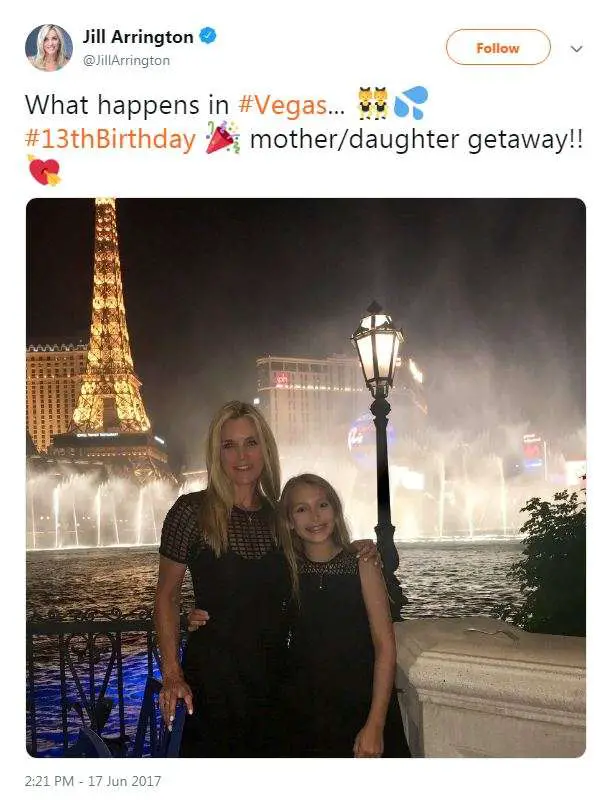 Family: Jill Arrington shares a picture celebrating her daughter's birthday at Las Vegas (Photo: Jill Arrington's Twitter)
Although no insight has been given to her personal life; one thing is clear that she is a single mom and after divorce, her daughter has been by her side all the time.
And with such a lovely daughter by her side, she probably must be in no hurry for having a second husband.