Gymnast Grace McCallum's Family Support Is the Reason behind Her Success
Grace McCallum's five siblings and her parents have been her #1 supporters throughout her gymnastics career.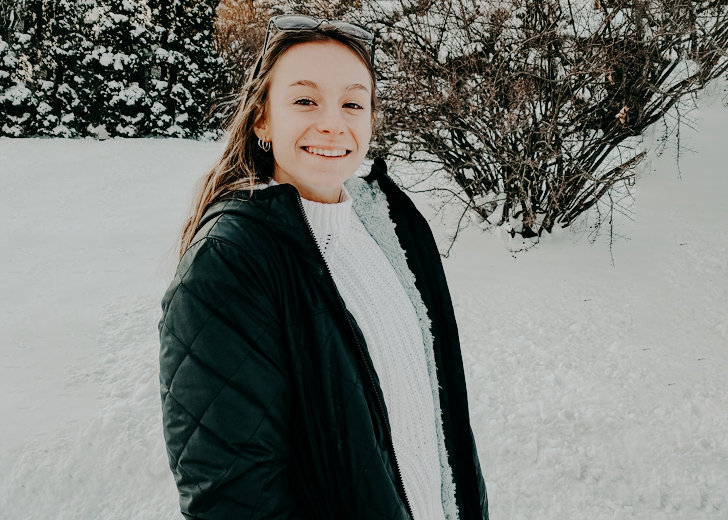 Grace McCallum is one of six women to have earned the privilege to represent Team USA in the Tokyo Olympics 2021 alongside names like Simone Biles, Sunisa Lee, Jordan Chiles, Jade Carey, and MyKayla Skinner.
The 18-year-old was also a part of the 2018 and 2019 World Championship teams.
The wunderkind gymnast has certainly earned her fame through thorough training and sheer force of will. Still, there is an aspect of her success that often gets underlooked, which is her family's support.
Her Family Members Are Her #1 Supporters
Grace is one of six McCallum siblings born to Sandra and Edward McCallum and has gone on record to state that they are her number one supporters. 
Grace's mother, Sandy, told CBS Minnesota that back in 2018 that up until that point, she had only missed two meets in her daughter's expansive career. She added,
I want her to know that her family is behind her one hundred percent. And even if all of us can't be there, somebody will always be there supporting her.
Her Mother Believed the Sacrifices Were Worth It
The outlet further reported that her parents were incredibly supportive of not just the Olympic athlete but all six of their kids. While driving Grace to her gym, a forty-five-minute drive, sometimes twice a day, has been a priority for the parents; they also have a strategic plan in place for all of their kids. 
Sandy clarified that she and her husband always made sure, if not both, at least one of them was always there for all of their kids' activities.
The mother of six said that there was never a moment in Grace's career where she did not want to be in the gym or do gymnastics, which is a noteworthy fact in itself considering she was initiated into the sport at only four years young. 
Admittedly, Sandy believed that all the sacrifices she made for her kids were well worth it. 
Proud Sisters
Grace's sisters were also thrilled at the fact that their sister was representing the entire country. 
"Seeing her compete against Simone Biles just makes me really excited that she's getting that good," little sister Madelyn told CBS.
As for Grace's older sister, Rachael, she admitted that she felt a little nervous whenever she saw Grace perform live. But, of course, she was proud of the fact that her sister was competing for Team USA. 
Watching Grace Perform Was Stressful
Despite her unconditional support, Sandy did admit to the outlet that she would rather watch videos of her after her routine when she was certain that Grace was safe and everything was fine. 
She also argued that gymnastics was quite possibly the most stressful sport to watch as a parent. 
Even with the knowledge that her daughter had done those routines a hundred times perfectly, the uncertainty of that one moment was what worried her. 
Thankfully, Grace has been successful in most of those moments and is all set to represent her country later this month.