Know about Director Wes Anderson's Wife Juman Malouf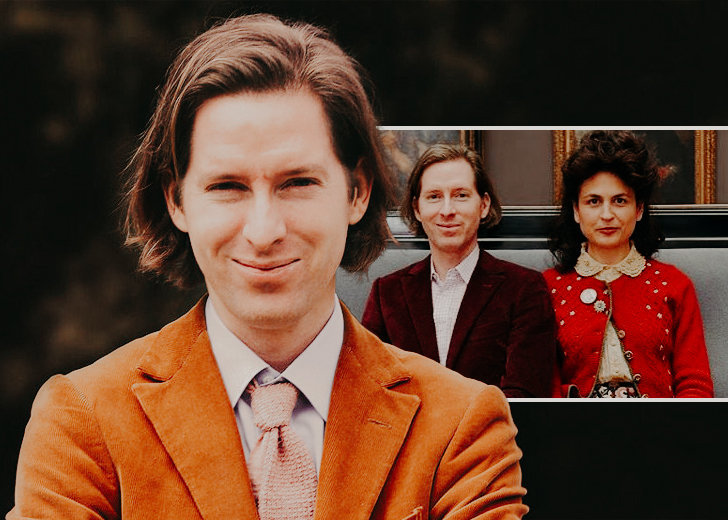 Wes Anderson is a critically acclaimed filmmaker known for his unique style and eccentric visuals. Anderson made his directorial debut with a short movie titled Bottle Rocket in 1993.
He is also known for his work on several Oscar-nominated films like Fantastic Mr. Fox, Isle of Dogs, and The Grand Budapest Hotel.
Three of his iconic movies, The Royal Tenenbaums, Moonrise Kingdom, and The Grand Budapest Hotel, were featured in BBC Culture's 2016 poll of The Greatest Films since 2000. His work has dubbed him a modern-day 'auteur.' 
He is married to his partner, Juman Malouf, a Lebanese writer. 
Who is Juman Malouf?
Anderson and Malouf have been together for a decade. The two tied the knot in 2010 and welcomed their first child, Freya, in 2016.
The couple named their daughter after the lead character of the iconic 1940s movie The Mortal Storm.
Malouf is a talented writer and costume designer born in Beirut, Lebanon. Her mother is a writer, and her father is an engineer.
When she was just three months old, her family moved to Saudi Arabia to escape the ongoing civil war. The family lived in a community with people from different countries.
Growing up in such a diverse society, she was introduced to different cultures and histories. As a result, she became fascinated with the idea of people not fitting in.
Because of the burning political climate, her family moved to London. Malouf got engrossed with the city's art and history.
Her fashionable mother would take her shopping, which familiarized her with famous designers like Issey Miyake, Romeo Gigli, and Versace.
From there, she developed a love for fashion and started her journey of discovering her sense of style. 
Juman Malouf's Career
Wanting to pursue arts, Malouf completed her Bachelor's in Fine Arts and Art History from Brown University. Then, she completed her Master's degree from the Tisch School of the Arts for Set and Costume Design. 
After graduation, Malouf started her line of embellished sweaters, called Charlotte Corday. Her designs brought her attention.
She was then able to establish herself in the fashion industry. From there on, she focused more on illustration.
She released her first novel 'The Trilogy of Two' in 2015. The young adult book follows two orphaned twins who grew up with a traveling circus and their journey of finding out the secrets of their past.
Her book was well received with a Goodreads rating of 3.52 stars. Apart from a great storyline, the author has also tried to mix fashion in her book. 
In an interview with Vogue, Malouf explained that authors didn't pay attention to a character's clothes while illustrating a book. Therefore, in her book, she wanted readers to have every detail about the style of her characters.
Wes Anderson and Juman Malouf's Museum
In June 2017, the couple jointly curated an art exhibition at Vienna's Kunsthistorisches Museum. Titled, 'Spitzmaus Mummy in a Coffin and other Treasures,' the couple arranged a showcase of 430 items from all 14 of the museum's historical collections. 
Those pieces included several historic Egyptian, Greek, and Roman antiquities, Old Master paintings, selections from the Kunstkammer and the Imperial Treasury, items from the Imperial Armoury, and Coin Collections, among others. 
When explaining the process of assembling the showcase, Anderson admitted it had been very hard for them. Since the pair had similar tastes in art, the filmmaker thought the process would be easy for them but turned it out to be a hard task. 
Nonetheless, the duo meticulously put forth a well-crafted exhibit as the display was a success and well appreciated.
Juman Malouf's Work In Movies
Malouf has collaborated with her husband on several of his projects. She made paintings for the book cover for Anderson's Oscar-nominated movie Moonrise Kingdom. 
She is also the brain behind the character illustration of the 2014's adventure comedy The Grand Budapest Hotel.
Her design of Madame D's fur-lined coat is iconic. She has also been credited as an artist for the Jake Paltrow-directed movie Bad Land: Road to Fury.
Apart from designing and illustration, Malouf is the voice behind Agnes in her husband's critically acclaimed animated feature film Fantastic Mr. Fox.