Priyanka Chopra Jonas Has Come Forward With Her Harassment Story At The Hands Of A Bollywood Filmmaker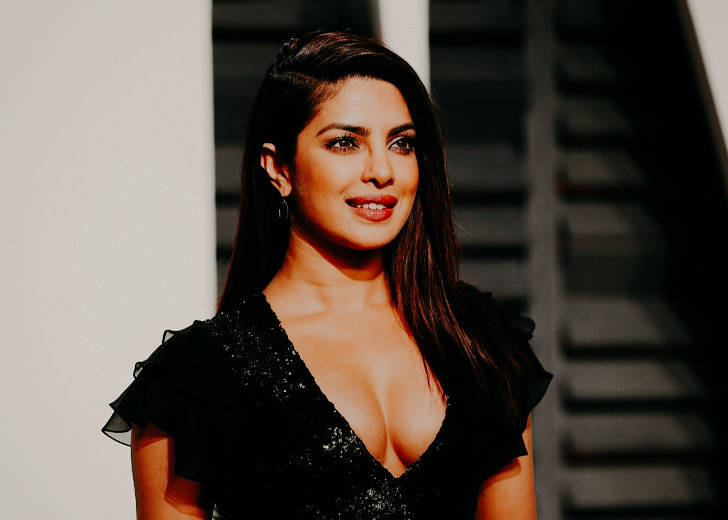 Global star Priyanka Chopra Jonas entered the film industry after her landslide win in Miss World 2000. Chopra then started her acting career in Bollywood, the Hindi-language film industry based in Mumbai, India. However, her start was anything but pleasant.
In a recent interview with Oprah Winfrey, Chopra revealed the harassment she faced at the hands of a filmmaker during her initial days in Bollywood. 
Chopra Reveals Being Mistreated By A Filmmaker
On March 20, 2021, in a new episode of the Emmy-winning show Super Soul, The White Tiger actress sat down with Oprah to talk about her new book  'Unfinished,' Nick Jonas, journey to becoming the Miss World, and more. 
One of the topics that came up during the course of the conversation was the mistreatment she had to go through as a budding actress in Bollywood. 
Just like so many of us, I have grown up watching @Oprah and been so inspired by her story, so to be a guest on her show is pretty special. Also, the fact that she read MY memoir is 🔥.

(1/2) pic.twitter.com/IzNksm2WvM — PRIYANKA (@priyankachopra) March 20, 2021
Chopra revealed a filmmaker had urged her to strip down to her underwear and perform a dance sequence. Chopra, who was 18 or 19 at that time, felt 'very uncomfortable' and walked out of the project after two days.
Describing the details of the unfortunate episode, Chopra said that the filmmaker was sitting on his chair and she was standing beside him. The filmmaker shamelessly said that her underwear scene would draw in a large audience to the theatres and hence needs to be added to the film.  
Chopra mentioned her regret of being unable to say anything to him at that particular time. Being new in Bollywood scared her, especially when the reputation of girls being 'hard to work with' loomed at large. In that respect, Chopra couldn't confront him and dealt with the situation by backing out of the movie.  
I was so scared. I was new in the entertainment business and girls are always told that 'you don't want to get a reputation of being hard to work with.' So I worked within the system.
Chopra couldn't bring herself to stand up for herself, and the 38-year-old actress still regrets to this day for remaining silent. 
In her New York Times best-selling memoir, 'Unfinished,' Chopra has shared few other incidents of mistreatment. 
After her win in the Miss World 2000, Chopra met a director/producer who suggested she fix her jaw, get a boob job and add a bit more 'cushioning to her butt.' He even suggested her to see a doctor in Los Angeles to get her proportions fixed. Her manager agreed to the director's assessment, which made Chopra question her self-worth. 
Since then, Chopra has been vocal about her experiences.
At the Women in World Summit 2019, Chopra talked about the #MeToo movement and gender equality. She said though sexual harassment had become a norm with women, people now don't have the power to shut women down since they are supporting each other.