Trevor Donovan's gay role in '90210' ironically improved his dating life with women
American actor and model Trevor Donovan is popularly known as Teddy Montgomery, his character from the hit series 90210. Donovan's character was revealed to be gay, and the revelation inadvertently improved his dating life with women.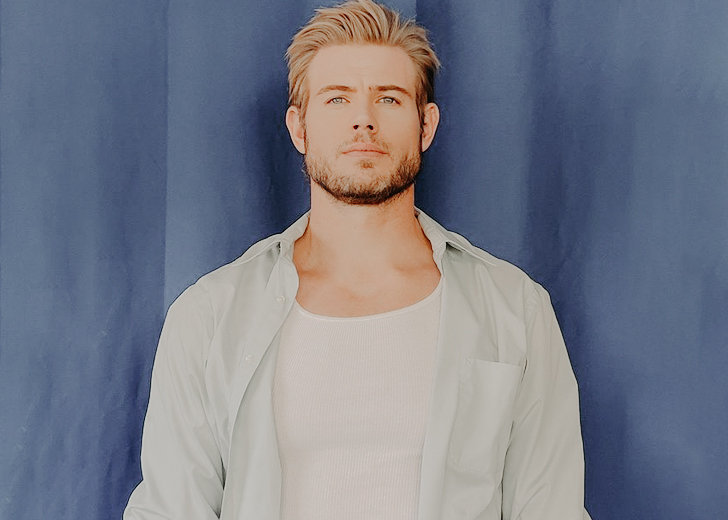 American actor and model Trevor Donovan is popularly known as Teddy Montgomery, his character from the hit series 90210. Donovan's character in the series came out as gay as the series progressed, which has inadvertently helped him garner female attention.
Playing a Gay Character Helped his Dating Life
Donovan's character, Teddy, was initially shown as a lady charmer in the drama series. However, as the show progressed, his character arc took a surprising turn, and it was revealed that he was a closeted gay person. The revelation shocked not only the fans but the actor as well.
In a 2010 interview with E! Online, the handsome hunk spilled how he had no idea that Teddy would be unveiled as a gay. After talking with the directors and the producers, Donovan ensured his story would be portrayed authentically and sensitively. Moreover, he was excited to take up such a challenging role.
We wanted to tell realistic stories, this kid battling and coming to terms with who he was, and how painful and difficult it is. Once that was discussed, I was flattered that they thought I could take it on because it is so challenging. And it puts a lot of substance into a show that tends to be a little more superficial.
In addition to that, he felt that his character was once disliked by fans when he was portrayed as a womanizer, but after knowing Teddy's sexual struggle, viewers empathised with him. The talented actor revealed he got unexpected female attention after his character's sexuality was revealed in 90210. 
It's been good for me. Girls want to challenge it. They kind of assume I'm (gay in real life) and try to change me back. Of course, I let them!
The actor was happy performing the role and wanted to become a role model to the younger generation to open up about their sexuality.
I couldn't be happier," the actor told Life & Style about being a role model for teens who may be confused about their sexuality.
Donovan Was Rumored to Be Dating Kerry Kennedy and Paris Jackson 
Even though Donovan is not married and doesn't have a wife, he was in a serious relationship with actress Sonia Rockwell from 2006 to 2009. Later, the ex-couple went their separate ways with reasons best known to them.
Also, there have been speculations he dated gorgeous ladies related to big names like Michael Jackson's daughter, Paris Jackson, and John F. Kennedy's niece, Kerry Kennedy.
The Savages actor was rumored to be dating Kennedy in 2014. According to reports, the two connected and became pretty close friends when Donovan volunteered at the RFK Center for Justice and Human Rights.
 In an interaction with Mail Online, one of Kennedy's family members revealed that the rumored couple were very close and had traveled all across the world.
Trevor and Kerry have been tight for a couple of years. They travel around the world together.
Not only that, the actor, who is nineteen years younger than Kennedy, was one of the first people she called when arrested for a DUI Accident, as revealed by Donovan's manager.
In July 2021, the niece of former US President Kennedy was arrested by police in Westchester County, New York, after she barged into a truck during a drive under the influence of Ambien. 
Trevor was supportive -- he'd never seen her drunk or under the influence when he's been out with her.
 
Moreover, they have been photographed together in many public events with his arm wrapped around her. However, Donovan has referred to Kennedy as his 'bestie' and revealed how Kennedy and her mother, Ethel made him an honorary 'Kennedy.' Also, there are no other suggestions that show the two were in a relationship. 

In July 2017, another relationship speculation regarding the actor and Paris Jackson, legendary artist Michael Jackson's daughter, was made. The reports suggested that the two were seen holding hands in public.
Later, Paris took to her Twitter to shut down all the rumors and said that holding hands is normal and doesn't imply a romantic involvement. Moreover, one of Donovan's representatives also confirmed that the two were just friends. 

In an interview with Just Jared Jr, the actor's representative said they are huge animal lovers and worked together on a social campaign.
"They are just friends, Both are big animal lovers and advocates and are working on a 'Be Pawsome, Adopt!' campaign for local LA shelters….Trevor is a big animal and human rights advocate….they are friends who want to help the helpless."