Who Is Hallmark Star Tyler Hynes' Girlfriend? Updates on His Love Life
Tyler Hynes once revealed his girlfriend has an access to his Twitter account.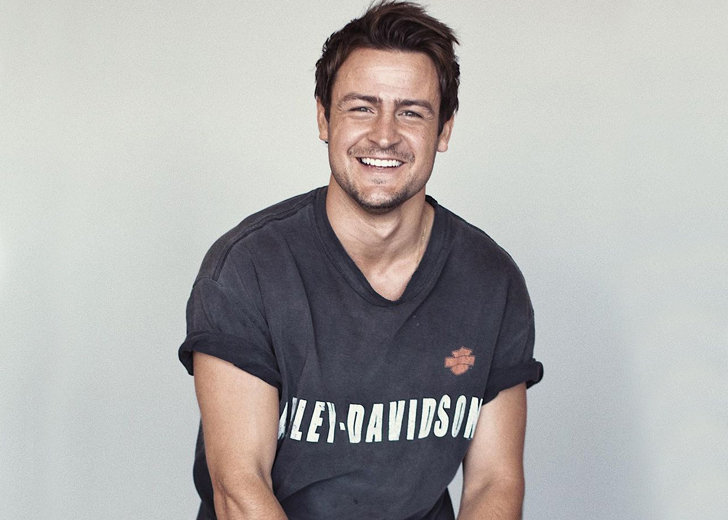 Hallmark star Tyler Hynes never ceases to make headlines with his striking looks and romantic leads on-screen.
Ever since the Toronto, Ontario native became a face of the Hallmark movies, his fans have also wanted to know about his personal life and wonder if he is married, single, or dating.
Although he hasn't opened up about marriage, fans wonder if he has a wife waiting for him at home after a long day in front of the camera. What they do know is that he was dating in 2018.
Hynes' Girlfriend Had Access to His Twitter Account
In an interview with Ruth from My Devotional Thoughts in 2018, Hynes talked about his time with the much-adored Hallmark Channel network. He was relatively new to the network at the time, with two movies lined up for release within a month.
Ruth, who has a close personal relationship with many of the actors and creators involved with Hallmark, told the handsome hunk of the network's fanbase's ins and outs while also accomodating the actor's take on life at Hallmark. 
During the conversation, Ruth rightly suggested that Hynes get on social media platforms such as Twitter and Instagram to maintain a close relationship with his fans. 
The Falling For You star also disclosed that he was not an avid user of social media, and he was not sure if he even logged into his Twitter account since he was on Saving Hope. 
In disclosing his online habits, Hynes briefly revealed that his girlfriend had access to his Twitter account. The actor then added that his girlfriend had just informed him about his increasing followers count on Twitter.
Oh, yeah, my girlfriend opened up my Twitter the other day...She told me I had so many followers on this Twitter account. I don't know if I had looked at it since I was on Saving Hope.
While the statement cleared that he was dating circa 2018, he didn't identify his partner or provide further details on his relationship.
Has Hynes Married His Girlfriend?
Hynes has been tight-lipped about his romantic life. Though he has become active on his social media accounts, glimpses of his personal life are still a rarity. He only promotes his movies and TV shows.
The actor removed a picture of his then-girlfriend and his dog that he posted in 2017 on Instagram. Reportedly, her name is Racquel Natasha.

Tyler Hynes posted picture of his alleged girlfriend and dog on Instagram in 2017. (Photo: Instagram)
His Sweet Relationship with Co-Star Erin Krakow
Hynes has maintained privacy regarding his personal life, but he is quite open about sharing his professional shenanigans. In fact, he is pretty vocal about his feelings for his co-star, Erin Krakow.
The duo played love interests in Hallmark's triangle love story, It Was Always You. He portrayed the role of David while Krakow played a career-oriented lady named Elizabeth.
Be it on social media platforms or during interviews, both actors do not shy away from praising each other.
For instance, during ET Online's interview on February 24, 2021, Krakow revealed that she was so excited to work with Hynes that she actually requested him to join the cast of the movie.
Reciprocating the adoration, Hynes replied that he was thankful for her approach. He also praised the When Calls the Heart star as a talented actress and an incredible human being.
"Erin's an incredible human being and a very, very talented actor," the actor added.
The 35-year-old actor's net worth is estimated to be anywhere between $1 to $5 million. But with no official reports made on the matter, it is mere speculation.