Tamlyn Tomita Flaunts Married-Like Relationship! Stud, Husband Or Partner?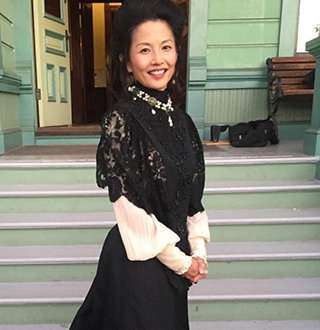 Unlike most of the celebrities, Tamlyn, who was chosen by People magazine as one of the 50 most Beautiful People in the world in 1991, doesn't hesitate to flaunt her loving relationship with her partner in social media. But the question here is, is he her boyfriend or husband?
Tamlyn Tomita is a Japanese-American singer and actress best known for The Day After Tomorrow (2004), The Eye (2008) and The Karate Kid Part II (1986). Her most recent leading role is Allegra Aoki on the ABC show 'The Good Doctor.'
Red Carpet Report: Tamlyn Tomita interviewed at ABC's #TheGoodDoctor Emmys FYC Event about her new show in #TheGoodDoctor (Published on 23 May 2018)
Tamlyn was crowned Queen at the Miss Nikkei International in 1985.
Tamlyn Tomita's Bio: Close-up on Her Family
Tamlyn Tomita, who was born on 27 January 1966 in Okinawa, Japan, is the daughter of Shiro and Asako Tomita.
Her father, Shiro, was interned at Manzanar during World War II as a child and later became a distinguished police sergeant. During his time as a sergeant, he helped develop the first Asian Taskforce. Sadly, he died of cancer in 1990.
Read: Scott Hanson Salary | Ginormous Net Worth, Just Like His Counterpart?
Back in 2016, Tamlyn shared a mesmerizing childhood picture with her dad on her Instagram with a caption that said, "Today was particularly hard 27 years ago...miss you, love you, dear Daddy..."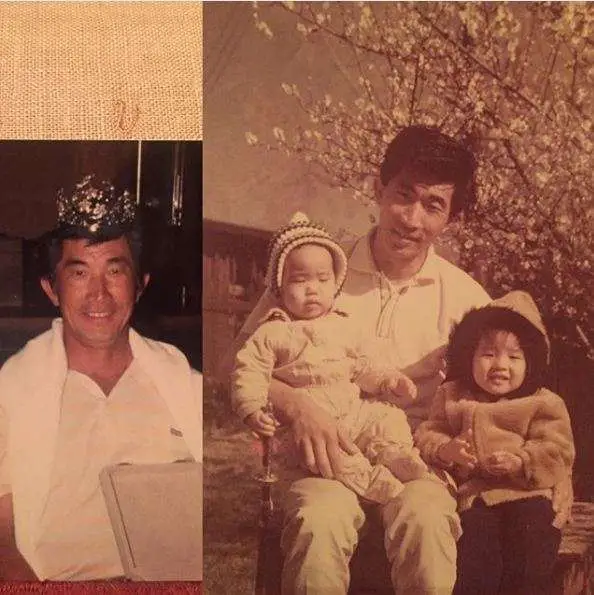 Family Love: Tamlyn's childhood picture of her father, Shiro Tomita (Photo: Tamlyn Tomita's Instagram)
Moreover, Tamlyn revealed her parent's beautiful love story in an interview back in 2014. She mentioned that her father fell in love with her mother during World War II when he traveled to the Philippines and opened up a barbershop.
Filipino and Okinawan descent Tamlyn was raised in Los Angeles and graduated from Granada Hills High School in the San Fernando Valley.
Tamlyn's Flaunting Love Life: Boyfriend or Husband?
The beauty icon Tamlyn, who won the title of Queen at the Nisei Week Pageant in 1984, has had many successful movies and television series in her career.
Scouring into Tamlyn's love life, she was previously dating Greg Watanabe, an old American actor in 2006.
You Don't Want To Miss: Sam Pottorff Age 22 Has Everything! Cute Wife, Intimate Wedding; You Name It
The former boyfriend and Tamlyn had a beautiful relationship in the early days, but later separated without citing the reasons. Moreover, the couple perhaps did not have much interest in getting married and enjoying a husband and wife relationship.
After spending three decades of time in the film industry, she was also adored for her onscreen matchup with Dennis Quaid in Come to see the Paradise and Ralph Macchio in The Karate Kid, Part II. However, she was never rumored to be in a relationship after her heartbreak with Watanabe.
Late in her career, Tamlyn, who is neither married nor has children, has finally found the love of her life and doesn't want to hide it from anyone!
Presently, The Day After Tomorrow star Tamlyn, in her fifties, is enjoying a flawless love life with her beau and loves flaunting her cheerful moments through her social media.
She started displaying her love life in 2016 by sharing a beautiful photo of her with her man on the occasion of Christmas Day on her Instagram. Since then, she has shared lots of pictures of her partner but never disclosed his name. And sadly, it's not known when the couple started dating and became a couple as well.
Recently in February 2018, Tamlyn shared a romantic picture on her Instagram flaunting how deeply she is in love with her boyfriend.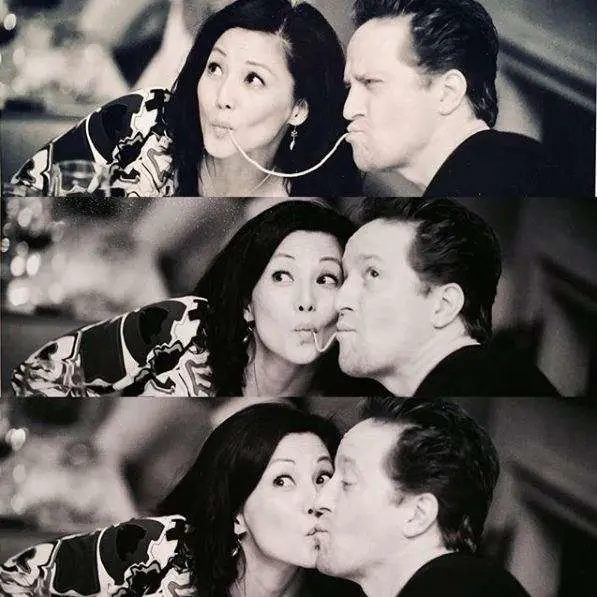 Couple Alert: Tamlyn Tomita's picture of kissing her beau shared on February 2018 (Photo: Tamlyn Tomita's Instagram)
Explore: What Is Shirleen Allicot's Age? Wiki: Married & Husband Talks, Family Status
They are absolutely an amazing couple, and Tamlyn seems to be very happy with her beau. However, it's still unexplored whether they are engaged, married or are planning for their future.
---