Shawn Bradley certainly has his hands full with five teenage kids after split from ex-wife
After splitting from his first wife, Annette Evertson, Shawn Bradley is occupied with his new family and new responsibilities. Apparently, he has five teenage children to look after, and this keeps him very busy.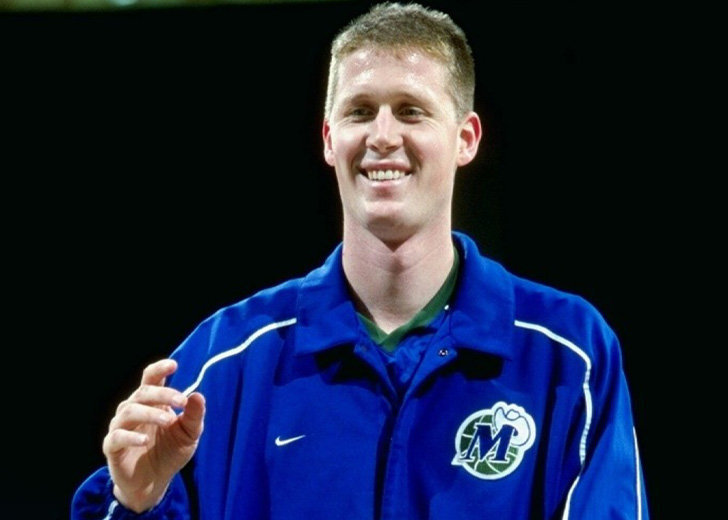 Despite what looked like a solid relationship, the NBA player, Shawn Bradley, separated from his wife, Annette Evertson, after having six kids. Now, the pro-baller is busy raising his second wife's three children, as well as his two sons.
History with First Wife Annette Evertson
The pro-baller seemed to be madly in love with his first wife, Annette Evertson. He even credited her for keeping his spirits up during his dark times on more than one occasion. According to him, she used to wait outside the corridors during his games.
I would not even want to think what things would be like without her. Things would be . . . awful," said Bradley, 21. "I have told her, `Annette, I doubt I could handle this without you.
The NBA player first saw Evertson at Philadelphia Mormon Church, where she spoke about her South Florida mission experience. Apparently, Bradley was one of the audience there, and he fell in love with Evertson at first sight. 
Very quickly into the relationship—two months to be precise, he married her as he believed that she was the one for him. They went on to have 4 girls and 2 boys. 

Shawn Bradley and his ex-wife Annette. (Source: Desert News)
What looked like a strong and nurturing relationship between the former couple took a sudden swerve. It is unclear as to the exact reason for their separation.
Nevertheless, after his first marriage failed, the NBA player moved on with his now-bride, Carrie Cannon, and is busy with his new family. 
Related: Has DeAndre Jordan Asked Former Miss Kansas Bethany Gerber To Be His Wife?
Bradley & His Second Wife Cannon Are Busy Raising Their Teenage Kids
After getting married to Carrie Cannon in January 2018, Bradley got busy with his new family in St George, Utah. The wife of the basketball player is often seen sharing pictures of her new family on social networks.
In a video with TMZ Sports, the NBA legend said how busy he was raising the kids.
I have never been so busy.... Since I retired, I have never been so busy, brother. I have got 5 teenagers at home, got a new family ,new home. It's crazy. 
He added even after retirement, his 5 teenagers kept him busier than ever. Furthermore, moving in with the new family and getting a new home provided additional challenges. He made his two teenage sons part of Cannon's family, which already consisted of her three children.