Nathan Fillion Once Described Himself as 'Unlucky in Love' — Has His Luck Changed Yet?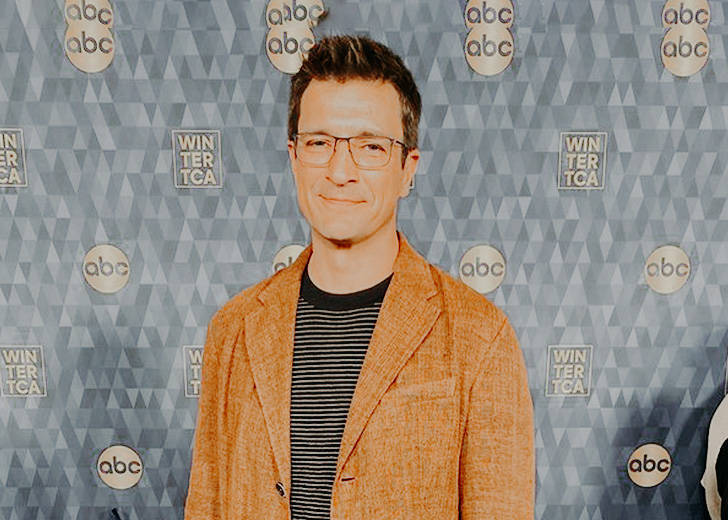 Nathan Fillion has had a successful acting career. However, the actor's love life never got anywhere, as two of his engagements were called off and he never got married. 
Fillion first got engaged to General Hospital's Vanessa Marcil in 1995 after eight months of dating. But the duo split after half a year in 1996.
He then dated actresses like Kate Lyuben and Felicia Day. 
The Castle star got engaged once again in November of 2013 to Mikaela Hoover.
Unfortunately, like his first engagement, this too was short-lived, and they went their separate ways in January 2014. 
Regardless of his unlucky streak in finding love, the actor is loved by fans all around the world.
He even shared a picture of a box full of Valentine's goods he got from a well-wisher in February 2021. 
Is Nathan Fillion Dating?
Fillion has dated multiple A-list girlfriends in the past. He was even engaged twice, but neither of the two worked out.
The actor shared with Women's Health Mag that he was in touch with most of his ex girlfriends, and when asked how his exes would describe him, he said that they would describe him as being unlucky in love.
I'm still in touch with 90 percent of my exes. They would describe me as being unlucky in love.
Fillion's luck doesn't seem to have changed yet as the actor hasn't been romantically linked with anyone recently and is still single.
On 2021 Valentine's Day, the actor posted a picture of a box full of goods on his Instagram and wrote, "To whomever set this out, if anyone asks, you're my Valentine. Thank you."
Who Has Nathan Fillion Dated?
Fillion has quite an eventful dating history. His earliest known relationship was with General Hospital co-cast Marcil.
The soap opera cast members got together in May 1995 and dated for eight months before getting engaged. However, Fillion and Marcil broke their engagement after half a year.
Fillion was then romantically involved with Old School (2003) actress Perrey Reeves.
They dated for a total of four years, from 2005 to 2009. The famed actor then dated Canadian actress Lyuben from 2010 to 2011 and Spanish actress Christina Ochoa in 2012.
Fillion got together with Hoover in April 2013.

Nathan Fillion and his then girlfriend Mikaela Hoover at the 65th Annual Primetime Emmy Awards in September 2013. (Photo: Twitter)
The two got engaged after about six months of dating in November 2013.
However, the engagement lasted even shorter than their time together and ended just two months later, in January 2014.
Following his split with Hoover, he dated actress Krista Allen in 2015.
According to Hello magazine, Fillion and Allen met on the set of Anger Management when Allen appeared as a guest on the show. The relationship, however, too couldn't stand the test of time.