A Look Back at Monica Beets and Husband Taylor Mayes' Beautiful Wedding
Monica Beets' wedding to husband Taylor Mayes was a full-fledged Beets crew family affair!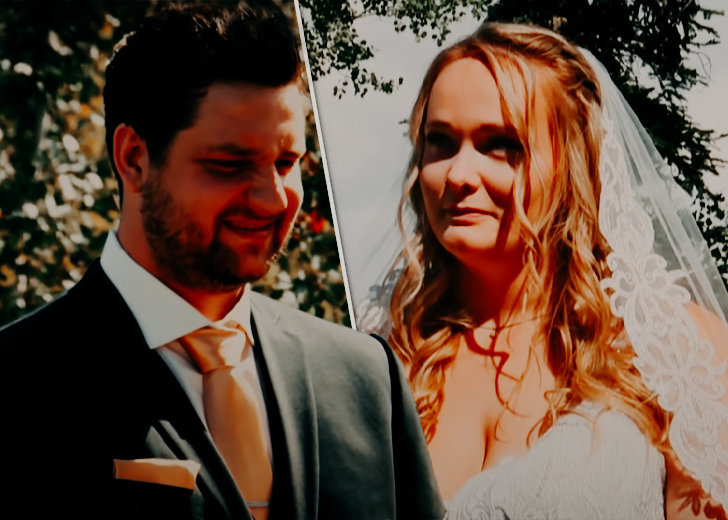 Monica Beets is a gold miner and reality television personality from Canada who shot to fame after appearing on the Discovery Channel's reality show Gold Rush. Following in her father's footsteps, she entered the mining business at the young age of 12. 
Beets is the daughter of Minnie and Tony Beets. She comes from a big family and has three siblings: Kelvin, Mike, and Bianca. Unfortunately, her younger sister Jasmine passed away soon after her birth in March 1993.
She began working full time for her father's mining enterprise at 16, and when she was 18 years old, she was promoted to the role of supervisor. At 21, she debuted in the fifth season of the Discovery reality show Gold Rush in 2014.
Beets came into the limelight as a twenty-something girl who handled all the day-to-day operations and oversaw guys twice her age. 
They'd look at you and think, 'What do you know, you're just a girl?' But the fact is, I did know a lot. And with Tony Beets to back me up, they knew they had to do as I said!
Aside from mining, Beets is now happily married to her partner Taylor Mayes since 2018.
Monica Beets Got Married to Her Partner Taylor Mayes in August 2018
Beets and her husband Taylor Mayes tied the knot in Dawson City, Yukon, on August 11, 2018. The ceremony was also documented in an episode of Gold Rush. Her family members including her parents and siblings, other cast members, and her pet dog Doyle, were all present on her big day.
The outdoor wedding was beautifully set against a colorful floral background setting and captured by Jennifer Marie Photography.
The bride wore a full-length sleeveless and backless wedding gown with a gorgeous lace train and a veil for the occasion. On the other hand, her husband looked handsome in his black suit, paired with a crisp white shirt and a golden tie. 
The Beets family was equally well-dressed -- her mother, Minnie, looked exquisite in a navy blue floral dress, while her father donned a tailored suit. But it was Beet's loving dog, Doyle, who stole the spotlight with its floral wreath for the ceremony.
Monica Beets' Wedding Dress Was from Kleinfeld
Beets and her entourage appeared in a 2018 episode of the TLC show Say Yes To the Dress to select the perfect wedding dress for her big day.
The episode revealed how the drama began way before the wedding day when Tony assisted with the dress-buying process with her daughter while failing to check his language. 
In one clip, Tony explained that his daughter and wife made him watch a couple of episodes before coming to the show because they said "you're going to have to behave yourself."
"So today I'm pretty much going to be on my best (explicit) behavior," he added. Tony also mentioned that he didn't care about the price of the dress.
The wedding dress selection was clearly a delight, and she found the right gown for herself. After trying on a few dresses, she said yes to a sleeveless and backless full-length wedding gown with a stunning lace train that she flaunted on her wedding day.
Yes, Monica Beets is Happily Married Still
Despite speculations and rumors, Monica Beets is still married and quite happy with her husband. Beets does not showcase her relationship on social media, so it is likely she prefers to keep her relationship private. 
Beets and Mayes have a daughter named Jasmine. The little one rarely makes an appearance on her mother's social media.
On October 30, 2021, Beets shared photos of Jasmine dressed as her grandparents, Tony and Mini. Fans gushed about the baby girl in the comments section, calling her the cutest thing ever.