Millie Brady Is Boyfriend Charley Palmer Rothwell's Biggest Fan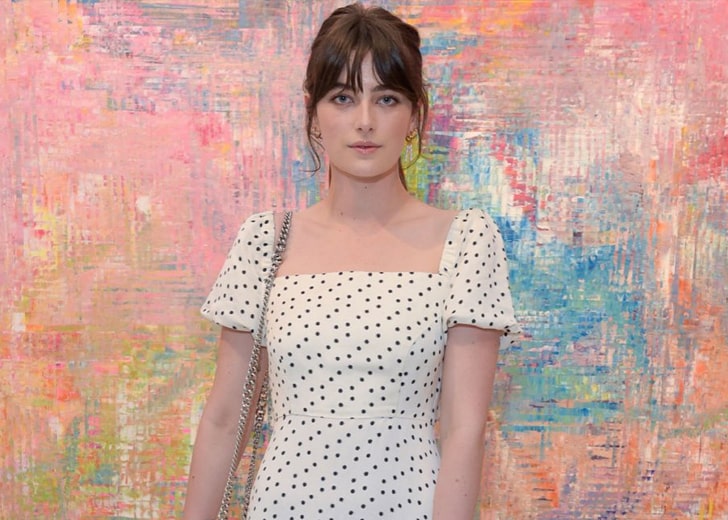 To everyone wondering, who is Millie Brady dating? The answer is finally here!
The Last Kingdom actress has been dating Charley Palmer Rothwell. She is very supportive of her boyfriend's work.
A look at her Instagram, and it is quite clear that she is her beau's biggest fan.
Millie Brady Shows Love to Boyfriend's Project
The gorgeous English actress showed immense love to a short film named Diddly Squat. Her boyfriend, who goes by the name @fancyagram in Instagram, was a part of the project. 
To show her support and appreciation, Brady took to Instagram to share a very random photo, but with a sweet caption that read, "@fancyagram making magic with @frankleboner • #diddlysquat."
The 15-minute short film followed a young couple trying to find a place to live.
Frank Lebon, the brain behind the film, revealed that the film was based on a true story. He also admitted how interesting it was to make and edit the movie. 
My friend who has squatted talked me through the procedure of putting documentation on the door as soon as you enter and then, online, I found the legal document you need to print. The story's moral grey area, that it had no right or wrong and both good and bad, was fascinating for me. 
Other projects of Lebon include films like Inside the Bum, LEAD, and other things like books and exhibitions. 
Inside Millie Brady's Dating Life
Brady's boyfriend Rothwell is the son of East Enders actress Patsy Palmer. The 30-year-old actor has been a part of many movies, including Dunkirk, Legend, and Darkest Hour. 
Brady and her boyfriend often couple often post pictures with each other on their respective social media accounts.
While the exact date they started dating is unknown, the pair has been together at least since late 2018. It is safe to say that because the duo started posting pictures with each other in September 2018. 
Rothwell was the first to make their relationship Instagram official.
On September 16, 2018, he posted a picture with Brady. In the caption, he wrote, "Eve, Steve & Mr. The first meet. Circa 2k15," implying that they might have met for the first time in 2015. 
A month later, Brady also uploaded a picture with her boyfriend. The post clarified that they had been together on a trip to France. 

Millie Brady with her boyfriend Charley Palmer Rothwell in December 2018. (Photo: Instagram)
Since the first posts, the lovebirds have unhesitantly uploaded pictures with one another on socials. Thanks to their openness, it came to light that they spent the COVID-19 lockdown together.
Before Rothwell, Brady was famously dating Harry Styles. But the duo broke up in 2013. 
Millie Brady Has Solidified Her Position as an Actress
Brady was born in London, England. She started her career in 2014 in Mr. Selfridge. The 28-year-old actress is most famous for her roles in The Queen's Gambit, The Last Kingdom, and Pride and Prejudice and Zombies.
Additionally, she has also been a part of King Arthur: Legend of the Sword, Legend, Teen Spirit, and Roadkill, among other projects. 
She was set to portray princess Renfri in Netflix's The Witcher, but the role was later given to Emma Appleton.
Aside from being an actor, Brady is also an established model. Besides modeling for different fashion brands, she has also appeared on magazine covers like Bird Of Paradise, MINE, and Vulkan.