Mika Kleinschmidt Is Proudly Raising Her Daughter In A Blended Family
Mika Kleinschmidt is one of the familiar faces for the viewers of HGTV's show 100 Day Dream Home.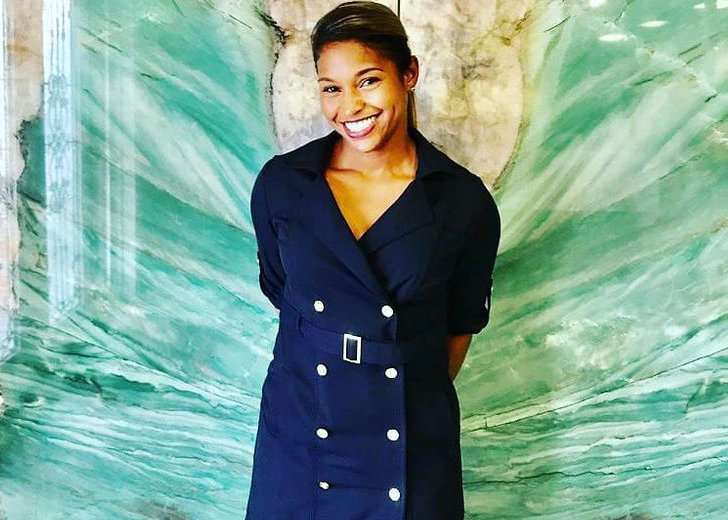 Real estate development and interior design expert Mika Kleinschmidt is raising her daughter in a blended family with her husband, Brian Kleinschmidt.
Mika is the mother of a 12-year-old daughter, Jade. But Brian is not her biological father.
The 100 Day Dream Home reality star gave birth to her daughter on February 11, 2009, before meeting her now-husband. However, no details have been shared about her former relationship or partner.
Presently, Mika is raising Jade in a blended family with her husband Brian Kleinschmidt and his parents. And unlike orthodox step-father tales, Brian loves his step-daughter more than anything. He often expresses his love for Jade on Instagram.
For instance, on the occasion of her 11th birthday on February 23, 2020, he shared, "Happy Birthday to the best thing that has EVER happened to me!"
Not only Mika and Brian but Brian's parents [Mika's in-laws] have also been playing an essential role in the upbringing of Jade. They have happily made the little one part of their blended family.
Family is everything. Jade is so blessed to have such a big blended family and a great group of role models that love her!
Mika Is Proud to Show Her Daughter Resilience Pays off after Winning 'Rock the Block'
Mika and her husband Brian couldn't be anymore happier, as they win Rock the Block Season 2 on April 13, 2021.
After winning the competition, Mika emphasized through Instagram that she was proud of the fact that she was able to show her 12-year-old daughter Jade the importance of being resilient.
"I'm most proud that I was able to show my 12-year-old daughter that resilience pays off and that you have to keep pushing," Mika wrote on Instagram.
She further added that she and her husband didn't let "losing the challenges" drop their spirit and let it defeat them. And their never-giving-up spirit surely influenced their daughter, too. 
Mika and Brian Kleinschmidt Met in High School
Mika and Brian Kleinschmidt have known each other since their high school days. They met at Riverview High after school administrators mistakenly assigned Brian to a girl's chorus class.
It was love at first sight for Brian, but he could not gather the courage to confess his love. Because of that, they never united as lovers during high school, and after the completion of high school, they moved on with their lives.
The 38-year-old went on to marry Erika Dunlap, former Miss Florida and Miss America 2004. They stayed in a marital relationship from 2007 to 2011 and divorced after Erika wanted a break from everything. Meanwhile, Mika also gave birth to her daughter.
Ten years after graduating from high school, in 2011, Mika and Brian reconnected. This time, both decided to stick by each other's side and got married in 2015.
Stars with Husband in TV shows
Mika is one of the familiar faces of HGTV's show 100 Day Dream Home. Along with her husband Brian Kleinschmidt, she helps her clientele get their "personalized home" in 100 days or fewer. The second season of their show ended on 8th March 2021. 
The couple also participated in the second season of HGTV's renovation series, Rock The Block. They are one of the four teams competing to renovate the properties in the Los Angeles area.
Mika's Parents Belong to Military Background
Mika Kleinschmidt was born Mika McGee. She holds an American nationality. Her parents are professionally associated with the air force. In 2018, her father was in Iraq and her mother was in Puerto Rico for their respective military work purposes.
Because her parents are usually busy with their service, the interior designer meets them on rare occasions only. In her Instagram post on June 17, 2019, she shared that she was with her father on Father's Day after "about 15 to 20 years." She referred to that moment as "priceless."