"He Is My Anchor" — Maggie Rawlins Credits Her Husband for Keeping Her Grounded
Maggie Rawlins is conquering the modeling world with support from her husband.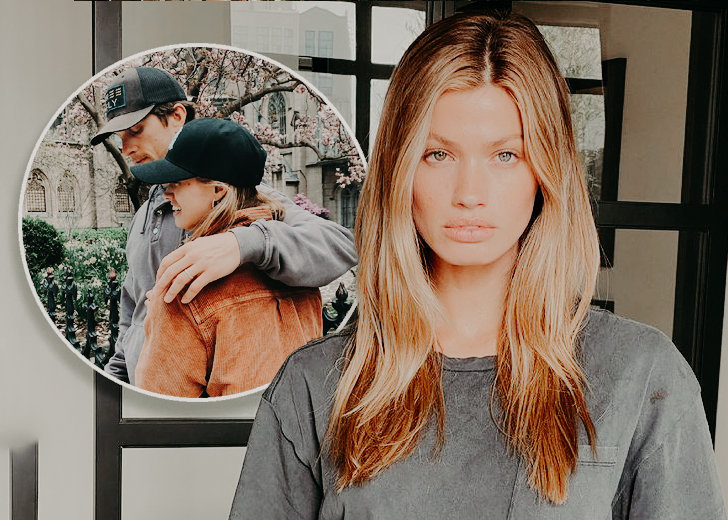 A high-profile model and a registered nurse, Maggie Rawlins has achieved the best of both worlds.
While her success as a Sports Illustrated model has introduced her to enormous stardom and made her a public figure, she credits her accomplishments to her supportive husband, ­George Douglas III, who keeps her humble. 
Rawlins Became a Nurse for a Noble Reason
Art runs in Rawlin's blood. The South Carolina native's father is a photographer, and her mom is a portrait artist.
Courtesy of her creative parents, she grew being camera-friendly and appreciating art from a young age. 
But her appreciation came second to her dream of being a nurse, or perhaps her desire to help others.
Inspired by her grandmother, who served as a nurse for labor and delivery, she chose nursing over modeling, kicking away her teenage opportunities. 
The 28-year-old specialized in cancer biology, including Oncology and Haematology, and became a registered nurse. She started service right after passing boards. 
Balances Modeling and Nursing
Rawlins was serving as a registered nurse at her first job when a Miami modeling agency approached her and offered her a modeling gig through Instagram.
She was skeptical of the offer initially. But after her supervisor encouraged her to spread her wings in over one industry, she tried it. And since then, there's been no turning back. 
Signed with The Lions Management, Rawlins has modeled for brands like Intimissimi, Anne Klein and graced Victoria's Secret runway.
She became the face of SurfStitch's Swim campaign in 2018 and Maxim's June cover in 2021. 
The stunning model also landed as the rookie model for the Sports Illustrated annual swimsuit issue in 2021.
Rawlins believes that her budding recognition in the modeling realm has provided her with voice and a platform to practice her noble works.
She has been actively involved with OneWorld Health, a nonprofit organization that provides health care to underserved communities in Central America and East Africa.
She has traveled to Nicaragua and Uganda as a triage nurse for the cause. 
In the wake of the pandemic, she halted her modeling career and worked as frontline COVID-19 defenders. She served in a Queens facility, treating patients for months.
Rawlins's Husband Keeps Her Grounded
Rawlins has been appreciated widely for her kind heart and her fabulous modeling stints. She credits her success in both the modeling and medical field to her husband, ­George Douglas III.
Rawlins and Douglas, who are childhood neighbors, married in 2016, and Rawlins credits her partner-in-crime for being a stabilizing force in her life.
In an interview with New York Post on July 2021, she gushed, "I always say he is my anchor." 
When Rawlins entered the modeling world, she was comparatively older than other models and had insecurities. Her husband helped her keep calm and navigate the upcoming challenges.