Who Is Kiko Mizuhara's Rumoured Boyfriend? The Model's Dating Life
Kiko Mizuhara was rumored to be dating Harry Styles back in 2019.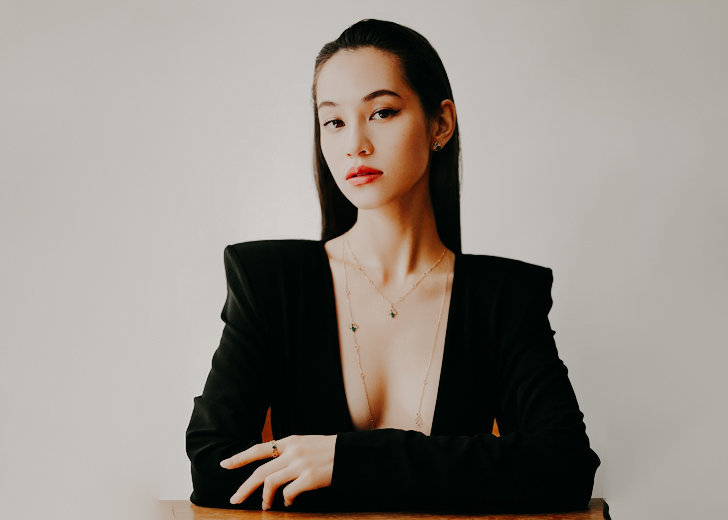 Kiko Mizuhara, a Japanese-American model, made her debut into the fashion industry in 2003 at the young age of 13, after winning a modeling competition sponsored by Seventeen Japan and signed a three-year deal with the publication house.
Mizuhara was born on October 15, 1990, in Dallas, USA, and currently lives in Japan. When she was just two years old, her family moved to Japan. As Mizuhara turned 16, she moved out of her mother's house, into her own apartment in Tokyo. 
The stunning model has now been a long-time collaborator of Coach. She regularly walks the ramp for the brand, designs a capsule collection, and represents the brand's campaigns. Besides, she is also the brand ambassador of Dior. 
The 30-year-old has also featured in top Vogue editorials including Vogue Japan, Vogue Taiwan, Vogue Italia, Vogue China, American Vogue, Vogue Girl Japan, and L'Uomo Vogue.
But underneath all her modeling projects, she is also an actress. She has made her acting debut in the 2010 Japanese movie, Norwegian Wood which was also nominated for a Golden Lion at the Venice Film Festival in 2010. 
Her other film and television appearances include Helter Skelter (2012), I'm Flash! (2012), Trick The Movie: Last Stage (2014), Attack on the Titan (2015), and Kazoku no Katachi (2016).
While her professional endeavors have been touching new heights with each passing day, her dating life has also sparked several rumors after being linked to well-known celebrities.
As of 2021, the Japanese-American model has kept her life to herself and has shared no details about it. 
Mizuhara Reportedly Dated Harry Styles in 2019
Based on the little clues available, the fans linked the dots between Mizuhara and Harry Styles and the romance rumors erupted like wildfire in January 2019.
According to 2019 reports from Daily Mail, the former One Direction star and Mizuhara fuelled the dating rumors after following each other on Instagram. Apparently, Styles also traveled to Tokyo several times in late 2018, where they were thought to have met for the first time.
However, Mizuhara denied the dating speculations through her Twitter account, claiming that she has never met him and rebuked all romancing rumors as fake news.
"It has been stated that Harry Styles and I have been in a relationship with him, but I have never met him... People believe what they want to believe rather than questioning reality," The model wrote in a series of tweets in January 2019.
人は真偽をå•Âã†ã'ˆã'Š 自分が信じたい事を信じる。変な記者が書いた記事を見た人に嫌われたりã€Âã'る事ない事言われたりするのはã€Âç§Âã®è·æ¥­æŸ" 仕方ない事だと分かっているけどã€Âæ˜Å½ã'‰ã‹ãªå˜˜ã''言われたりã€Âãã®è¨˜äº‹ã''読んだ人にã€Âã'"っぱり"æ€§æ ¼æ'ªã""とか"嫌い"とかæ€Âã'れるのは悲しい。しょうがない事だけど — Kiko Mizuhara 🌱 水原希å­Â (@kikoxxx) January 14, 2019
However, a few days later, the model was reportedly seen attending Styles' 25th birthday celebrations at a karaoke bar in Japan. 
According to February 2019 reports from Capital FM, Interior designer Bobby Berk uploaded recordings of everyone performing 'Bohemian Rhapsody' with Styles, and in one clip, Mizuhara was seen taking her turn on the mic. 
Since then, neither Styles nor Mizuhara ever spoke about their dating rumors.
Were Mizuhara and Her Rumored Boyfriend G-Dragon in a Relationship?
The relationship rumor involving South Korean rapper G-Dragon aka Kwon Ji-yong and Mizuhara first hit the headlines in August 2010, as they were pictured wearing suspected couple's rings and iPhones. G-Dragon carried the black iPhone, whilst the gorgeous model used the white one.
The story was shut by YG Entertainment's representative staff who stated the two were just good friends. In a 2010 interview with Sankei Sports Japan, Mizuhara clarified the same, adding she and G-Dragon were buddies.
However, the two were spotted together frequently over the years, including an amusement park date in July 2011, G-Dragon's birthday party in 2013 and 2014, a date around the Itaewon area in Seoul in 2014, and Chanel 2015 S/S Show.
G-Dragon finally reacted to the rumors about his connection with Mizuhara in late November 2014. However, rather than providing a firm statement, he simply said, "I don't know what to tell you," causing the fans to be skeptical about their relationship. 
While both of them never publicly spoke about their dating rumors, most netizens believe the couple was romantically involved at that time.