Who Is Krystal Jung Dating? Her Thoughts on Relationships and Getting Back with Ex Boyfriend
Krystal Jung dated Kim Jong-in for over a year.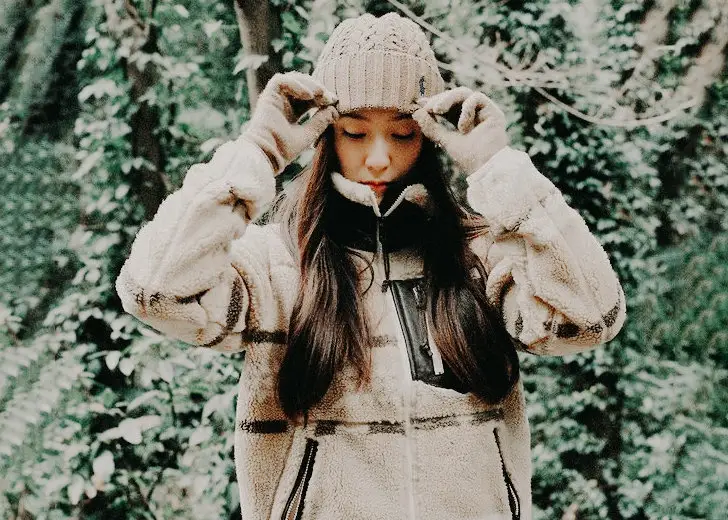 Chrystal Soo Jung, professionally known as Krystal Jung, is a Korean-American singer and actress who has acted in South Korean drama series such as The Heirs, The Bride of Habaek, and Search.
Krystal also dated singer Kai, which kept her in the spotlight for a while. However, the relationship didn't last long.
And whenever Krystal was asked about the possibility of rekindling her relationship with her ex-boyfriend, she stated that she never wishes to see the other person once things end.
Krystal Jung and Ex Boyfriend Kai Dated for over a Year
Krystal and Kai, whose real name is Kim Jong-in, confirmed their relationship on April 1, 2016.
The news was announced through a statement released by SM Entertainment, an entertainment company that represents both of them.
The statement read, "The two were close friends and began having feelings for each other this year."
Rumors of their romance began in February, the same year after they were photographed stepping out of a car together.
Krystal and Kai reportedly dined together at one of Krystal's favorite crab restaurants that night.
The announcement delighted the fans who wanted to see them as a real couple since they met in 2007 as trainees.
But the two Korean singers couldn't take their romance further reportedly because of their busy schedules.
They separated after a year and two months of dating in June 2017.
Their agency again confirmed the news, saying, "It's true that the two have split. [They remain] good friends."
Not Interested in Getting Back
During a conversation with her group f(x) in September 2018, one group member asked Krystal if she would go back to someone who ended things with her.
In reply, she claimed to be the type of person who poured everything into a relationship because she didn't want to have regrets later.
But when things do not work even after that, she never wishes to see the other person again.
"I always do my best in any relationship, with dating too," Krystal said. "If we break up, for me it's really a breakup. I don't wish to see them again."
She further stated she had never rekindled with her ex-boyfriend before. But interestingly, she added she could not promise the same in the future.
Krystal Jung's Ideal Partner and Marriage Plans
When she was young, Krystal thought she would get married by now. She felt so because women in her society generally got married by her age.
When I debuted at age 14, I thought that when I got to the age that I am now, I would already be married. That's how far my late twenties seemed at the time. And that's around when our moms got married. But suddenly I turned 28.
The revelation came out when her sister Jessica posted the candid talk on YouTube on May 12, 2021.
In the video, the 'Hot Summer' singer also shared she liked guys who looked manly when her sister and their two friends asked about her ideal type of partner.
Who is Krystal Jung's Current Boyfriend?
After she ended things with EXO's Kai, fans have been curious about whether Krystal has been back on the dating scene.
Krystal is notoriously private about her relationships. As of November 2021, it is not known whether she has a partner or is dating someone.