Celebrity Yoga Instructor Kristin McGee Files for Divorce from Husband Tim O'Shea
Celebrity yoga instructor Kristin McGee filed for divorce after 12 years of marriage.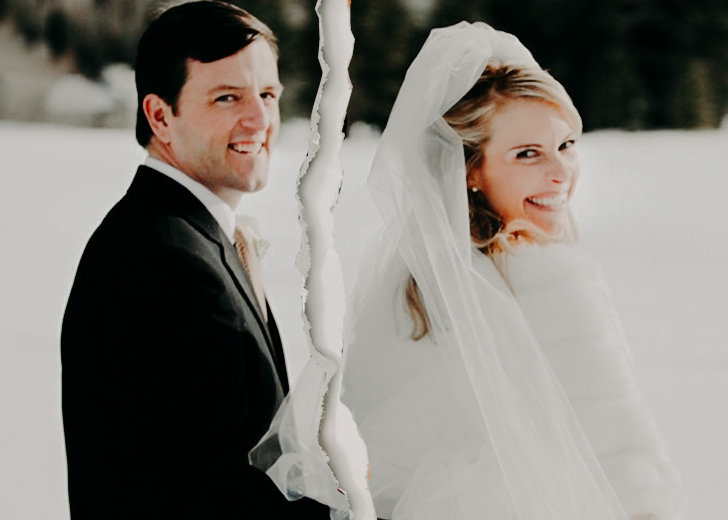 Celebrity yoga instructor Kristin McGee filed for divorce from her investment banker husband, Timothy O'Shea, in Manhattan Supreme Court on June 17, 2021. 
As reported by Page Six, the couple shared three sons, Timothy, Robert, and William, in their almost 12 years of marriage.
The couple got married in 2009 in Idaho, the yoga instructor's home state. 
The outlet further reported that McGee and her lawyer did not return their request for comments, whereas O'Shea outright declined. 
Pilates Brought Husband Timothy O'Shea in Kristin McGee's Life
McGee met her husband back in 2007 after one of her clients introduced the two, as she disclosed in a blog post from 2009. She wrote, 
I never would have imagined I'd meet the man of my dreams while teaching Pilates.
She recalled the events leading up to her encounter with O'Shea. 
It all began in April 2007 when McGee, whose clientele lists names like Emilia Clarke, Tina Fey, and Bethenny Frankel, was in Sun Valley, Idaho, a ski town not far from where she grew up.
She was there for the Easter weekend, making time for spring skiing. 
Call it a coincidence or call it fate. One of her East Coast clients, Teresa, who happened to have a home nearby, called her over for a private session. 
A Textbook Romcom
Obviously, McGee went over to Teresa's. They started working on an ab series, and in the middle of the session, Teressa jumped up and screamed, "Tim O'Shea!" 
Appropriately, McGee's response was, "Tim O'huh?"
Teresa then collected her thoughts and explained,
Tim O'Shea. He was just here in Sun Valley skiing for a month. He is perfect for you, and you are perfect for him. You have to meet him. He will love you. I am calling him right now.
O'Shea reached out to McGee that evening. Both of them were equally surprised and somewhat intrigued about how things were moving along but still agreed to a date. 
Since O'Shea was based in Boston at the time and McGee was in New York, the banker said that he'd come over to New York once she got back from the trip. 
She recalled that he kissed her on their second date, and that was that. After that, they dated long-distance for a while, which included quite a few bus rides from New York to Boston and vice versa.
Kristin McGee and Timothy O'Shea Got Married in Sun Valley
O'Shea popped the question in December 2008, when the then-couple was out skiing in Sun Valley, and she said yes!
The couple took a year to plan the wedding, and what better place to exchange vows than Sun Valley. They arranged for the ceremony to be in the clubhouse of the Golf Lodge, which had an exceptional view of Mt. Baldy. 
The reception was to be at the base of the mountain at the River Run Lodge.
Kristin McGee and Her Husband Celebrated Their 10th Anniversary in 2019
The celebrity instructor celebrated her tenth anniversary on December 19, 2019, at the age of 41, and even put up an adorable series of pictures from their wedding on Instagram to commemorate the day. 
At the time, she wrote that it had been a fun and sometimes bumpy ride, but well worth it.
The caption ended with her toasting to the memories they'd created, the family they'd made, and the years that they would spend challenging each other to be their very best. 
Sadly, as of this writing, in August 2021, the couple will be challenging one another in court soon.