Emilia Clarke's Net Worth on the Rise as She Joins MCU Series 'Secret Invasion'
'Khaleesi' is set to invade the Marvel Cinematic Universe.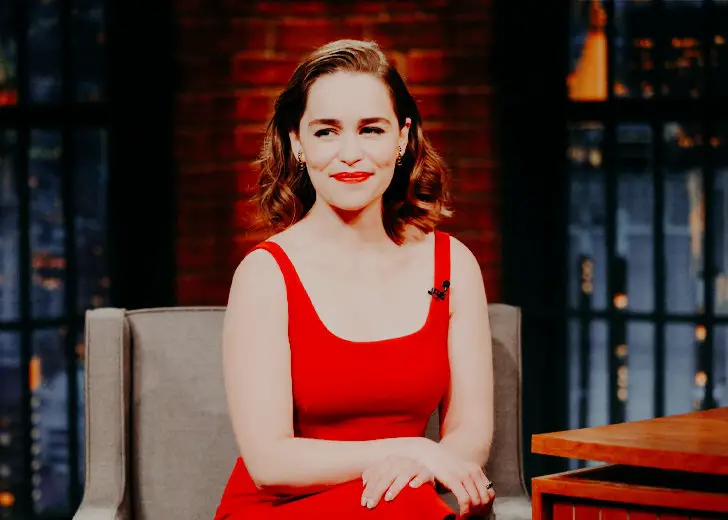 Emilia Clarke has signed on to join Secret Invasion, the latest Marvel Cinematic Universe (MCU) series for Disney+. Variety officially confirmed that the actress was in "final negotiations" to work on the project, and conveniently enough, her role remains a secret. 
The Me Before You actress, who got her big break playing Daenerys Targaryen on the cultural behemoth Game of Thrones, has a net worth of a whopping $13 Million at the age of 32. 
According to Deadline, she negotiated a salary of $300,000 for seasons five and six of the show. The deal was renegotiated to $500,000 for seasons seven and eight. She told Vanity Fair how she gets paid the same as her guy friends. In addition to the series, Clarke is also bringing in money from her many endorsement deals, including her Dolce & Gabbana campaign. 
Recently, she has sold her modest 2817 square foot residence in Venice, California, for $4.4 Million. Clarke now lives in a colorful New Hempstead home in London, which differs greatly from her former L.A. pad, and the change is consistent with other changes in her life, as it is apparent. It has vintage architecture, a quirky choice of wallpapers, and seemingly expensive antique furniture.
It would also be appropriate to mention that Marvel stars get paid an average of around $20 Million for their roles, and since Clarke is joining the club, her net worth is likely to move in the upward trajectory. 
Clarke is set to join several castmates, both rumored and confirmed. Marvel has reported that Samuel L. Jackson and Ben Mendelsohn are to continue their respective roles as in the Captain Marvel frenemy duo, Nick Fury and Talos. She will also join Kit Harington, Richard Madden, and Olivia Colman in the MCU. 
Secret Invasion was announced last year, with Disney+ welcoming it alongside a host of other shows of the MCU coming to the streaming platform.
The show readily gets its name from the comic's crossover event, in which The Skulls, who have been portrayed more sympathetically within the MCU, invade the earth. Therefore, it will be interesting to see who the actual antagonists are in the Disney+ series. 
Clarke is a four-time Emmy nominee for her remarkable portrayal of Daenerys Targaryen on HBO's worldwide hit Game of Thrones, which just celebrated the 10th anniversary of its premiere.
She has also secured multiple Critics Choice Award nominations and received the BAFTA Britannia Award for British Artist of the Year in 2018. The 'Mother of Dragons' actress was also listed as one of Time's 100 Most Influential People in 2019.