Johnny Weir's Married Life with Ex Husband Did Not End Well
A detailed look at what went wrong in Johnny Weir's marriage with Viktor Voronov.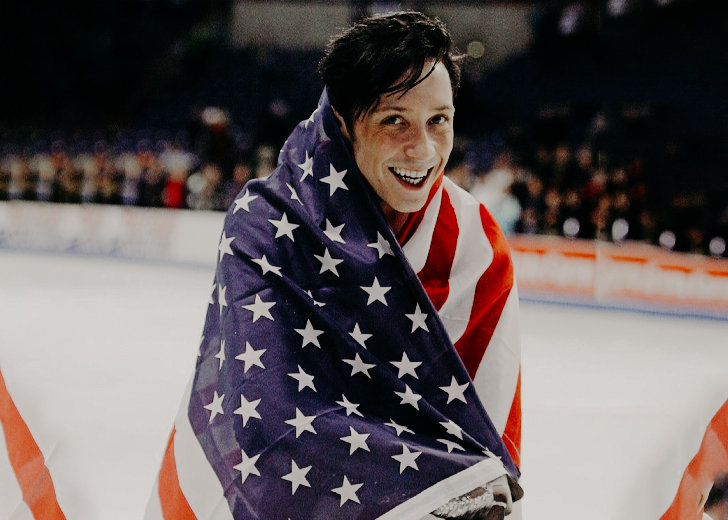 Two-time Olympic figure skater Johnny Weir married his long-time boyfriend Viktor Voronov on December 30, 2011. Sadly, the marital bliss could not last long.
Weir and his law graduate partner were on cloud nine to get married after dating briely. They tied the knot with an early morning ceremony at the New York City courthouse in the presence of their parents and changed their surnames to Weir-Voronov.
A day after the wedding, the 2008 world bronze medalist announced the joyful news on his Twitter. 
The pair also gave an official statement to People where Weir gushed about how marrying his boyfriend was the greatest moment in his life. He then praised his husband, calling him a handsome, clever, and loving man who was also an epitome of a gentleman.
Reciprocating the affection, Voronov raved about his partner and called him the most wonderful, caring, and nurturing person. Back then, he said he would never be bored with Weir.
Little did anyone know, the initiation of the love-filled marriage was just an invitation for a nasty divorce battle in retrospect. 
How Things Went Downhill
Weir and Voronov's marriage treaded choppy waters from fall of 2013. The problems only became public when the duo got into a physical fight in January 2014. Voronov filed for a police report claiming Weir bit him thrice.
In February that year, the professional figure skater confessed to fighting in an interview with Access Hollywood. He said they disagreed on things and constantly fought, albeit usually with a good-humored wrestling.
The married couple appeared on the New Jersey court in March 2014 and dismissed the case. But the peace in their marriage didn't last long. 
On March 19, 2014, Weir took to Twitter to announce he had separated from his husband. He wrote, "My heart hurts, and I wish him well."
Within a day of the announcement, bitter accusations and allegations started churning out.
Bitter Accusations Followed Their Divorce
The 36-year-old disclosed he was mentally crippled during their marriage. He accused Voronov of controlling him, detailing that his partner cut his friends, colleagues, managers, and even his mother out of his life. 
The Coatesville native shared how their relationship went south in 2013 and claimed he was defending during their January 2014 fight. He insisted that his close friends had seen Voronov beating him.
Revealing more, he revealed that Voronov wasn't supportive of his career and his frequent traveling. The lawyer would allegedly behave erratically and start fighting. 
As per the skater's account, things worsened when he went to Sochi, Russia as an Olympic commentator for NBC. He would fight with Voronov over the phone and cry whenever off-camera.
Because of the constant heated arguments, Weir filed for divorce, citing irreconcilable differences while in Sochi on February 12, 2014, and announced it only a month later.
Voronov's Side of the Story
Voronov didn't hesitate to share his side of the story, either. Through a tweet on March 20, 2014, he claimed he knew nothing of the divorce before Weir's tweet. His representative told People that the legal consultant was devastated when he found out.
Voronov went on to deny Weir's claims and maintained that they were baseless and a blatant mis-representation of the real situation. To top it off, he claimed the television commentator removed luxury items from their home.
Voronov also stated that his ex-partner attempted to ruin his reputation. In September 2014, he filed a defamation case against the athlete. He defended himself from the claims that he had herpes. 
After a series of serious allegations, the estranged partners finally found a common ground in November 2014. They set their differences aside and agreed to sell their community property.
Weir took the Fabergé egg, and Voronov took the LV luggage. Both of them got to keep their wedding rings.