Austin Aries Eye Injury Blindsided Wrestling Career In WWE? Facts Revealed
His dedication to his wrestling game is the reason why he is so successful today...Making his debut in the ring of NXT, Aries stunned everyone including Corbin and the audience... Afterward, the match was forced to be canceled for his safety which is highly irregular in wrestling shows all over the world...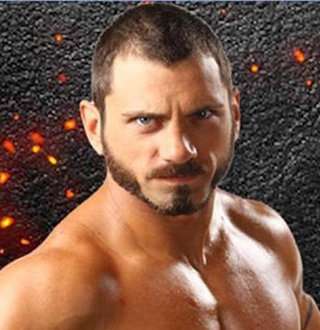 For more than a decade, the American wrestler, Austin Aries was able to maintain his place in the rings. Wherever he went for the battle, his unique, hard-hitting and high-flying gave him the title of the world championships. But it came with a cost as he had to suffer a severe eye injury.
Talking about his personal life, he is a very private person and his linked up stories comes out very rarely. One of the most popular and public relation he had in the past was with the former WWE wrestling player, Zelina Vega. As both belonged to the same field of work, we expected to see them together for little longer. What might have happened between them? Let's find out.
Back After Injury: Austin Aries spits at Johnny IMPACT on the mic in Impact Wrestling (Published Oct 4, 2018)
Another Wrestler: Kacy Catanzaro Dating Hunky New Boyfriend, Husband Found At Last?
Till the year 2018, he has played in 1079 matches from where he was able to win 582 and drawn 31 games throughout his career.
Austin Aries's Bio Include Age, Tattoo & Height
American wrestler, Austin Aries was born on April 15, 1978, in Milwaukee, WI, United States. His real name is Daniel Healy Solwold Jr., but he gave himself a stage name "Austin Aries," and now the world knows him by the same name.
This 40 years old grunt grew up with three younger siblings and has a tattoo of 'Ram' on his shoulder.  With an entire body weight of 92 kg, he stands 5 feet and 8 inches tall.
With the passion for wrestling from a young age, he started his training with Eddie Sharkey and Terry Fox which gave him a chance to wrestle for seven years. He signed his first contract with Ring of Honor Wrestling in the year 2004.
WWE Wrestler Shinsuke Nakamura Stunned Austin With Eye Injury
Aries finally arrived in WWE in early 2016 where he got introduced to the cutthroat culture of the NXT. Making his debut in the ring of NXT, Aries stunned everyone with his extraordinary skills and stunts.
But fans were unlucky to see more of Austin as in 2016, a mixed martial arts specialist, Shinsuke Nakamura, and the NXT star Austin Aries were inside the ring for a wrestling match in Francisco. Austin took a motif kick from the Japanese wrestler, leaving him with a horror eye injury after an intense head kick.
Interesting: Gator Boys' Jimmy Riffle Age 32 & Girlfriend Getting Married Soon | A Bio
Eye Injury: Wrestler Austin Aries's eye injury footage when he was smashed down by wrestler Shinsuke in the NXT match (Published on October 2016)
The American star was smashed in the floor by Shinsuke without knowing the extent of the damage his kick had caused. Afterward, the game was forced to cancel for his safety which is highly irregular in wrestling shows all over the world.
And because of the severe injury, Aries was signaled to be taken backstage immediately. The audience couldn't resist the show cancellation, and they booed Austin for giving up.
Austin & His Relation With Girlfriend Zelina Vega Ended In Good Terms
Thea Trinidad, who is known by the name Zelina Vega in the WWE, met Austin backstage of a wrestling match. Shortly, both started dating each other secretly.
Read Also: Brooke Hogan Nearly Married Turning Boyfriend Into Husband; Why Didn't She?
After dating for a short period, Austin and Zelina got engaged. Things were going quite smooth between them, but Zelina tweeted something which shocked all of their fans, including us. She mentioned it explicitly on the tweet that, they were no longer together and she doesn't want to be associated with him anymore.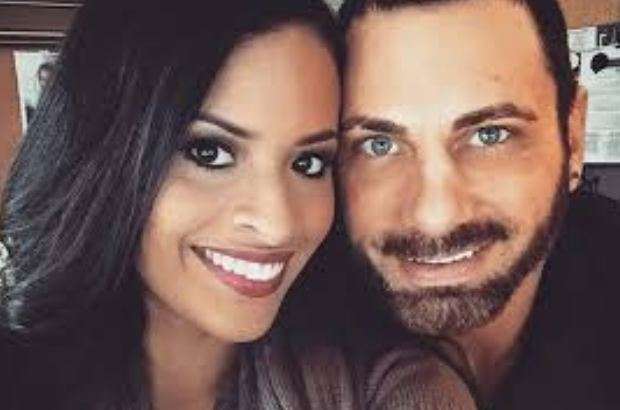 Soon To Be Wife: Wrestler Zelina and Austin posing together after their engagement (Picture: BodySlam.net)
When fans devasted from the statement Zelina made, Austin also tweeted and congratulated his girlfriend Zelina for her SmackDownLive debut, but ironically he referred her as an ex-girlfriend which made it clear that both of them aren't together anymore, but it looks like things ended in quite good terms between them.
And since then he hasn't been spotted with anyone to be called his girlfriend or his wife-to-be.